I have your next lunch, dinner/brinner handled in this Ultimate Salad Bowl. It is a summer friendly recipe that has just enough protein from the flank steak to tide you over for dinner, but light enough not to weigh you down for lunch. Along with that I threw in some sweetness with the peaches, bulk with the quinoa, a hit of buttery-creaminess with the burrata and rounded all this out with a chipotle lime and olive oil dressing.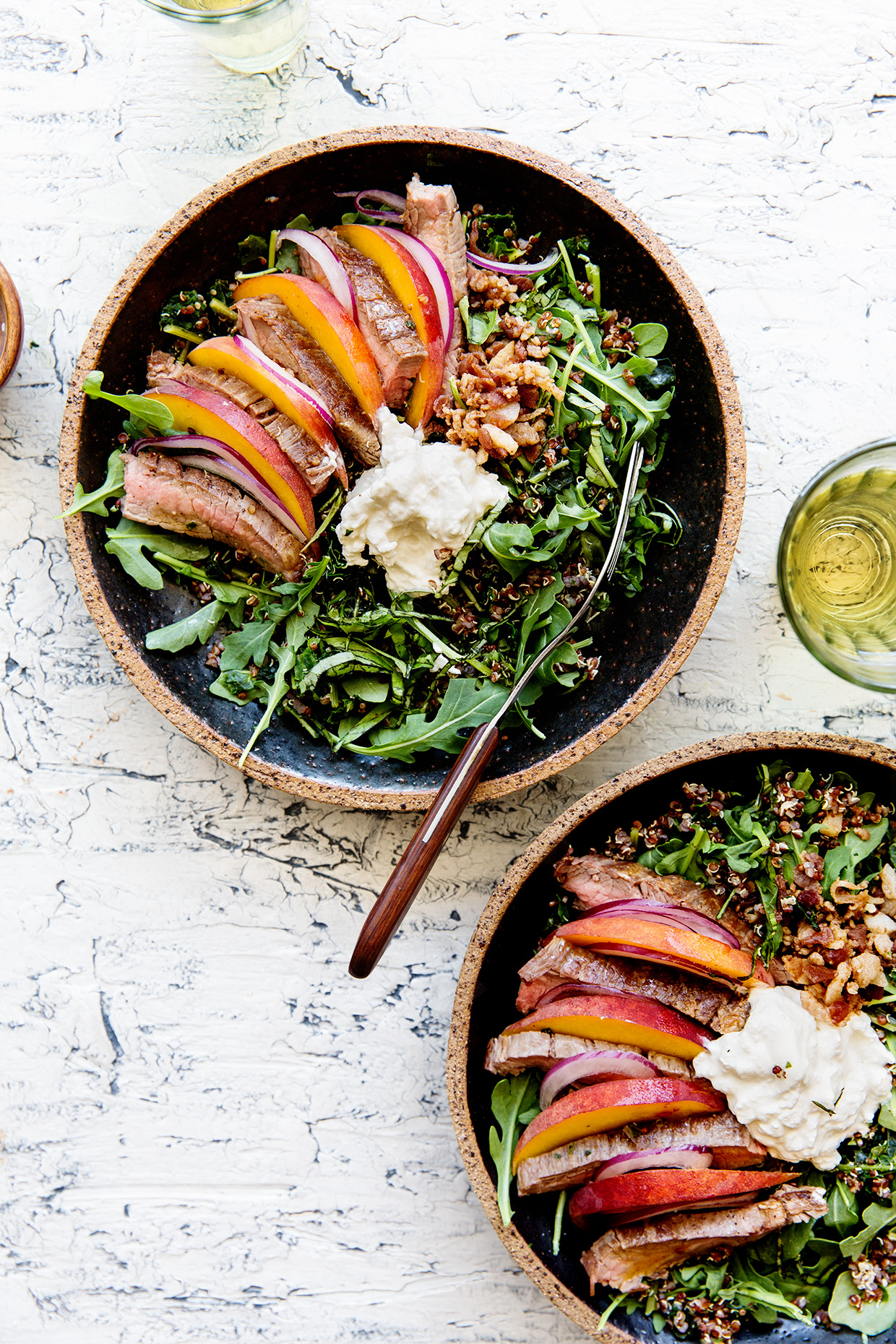 Of course there are a few other things, like red onions, basil and arugula, all of which are part of this year's Tabasco 10-Ingredient Challenge. I was a participant last year with these recipes here, here and here. This year I'm excited to be hosting it. Check out these awesome bloggers who have taken on the challenge this year:
They will be working with the following 10 ingredients I chose. I cannot wait to see what they come up with. The rules are simple, the recipe(s) created must include Tabasco Chipotle Sauce and all or some of the other 9 ingredients.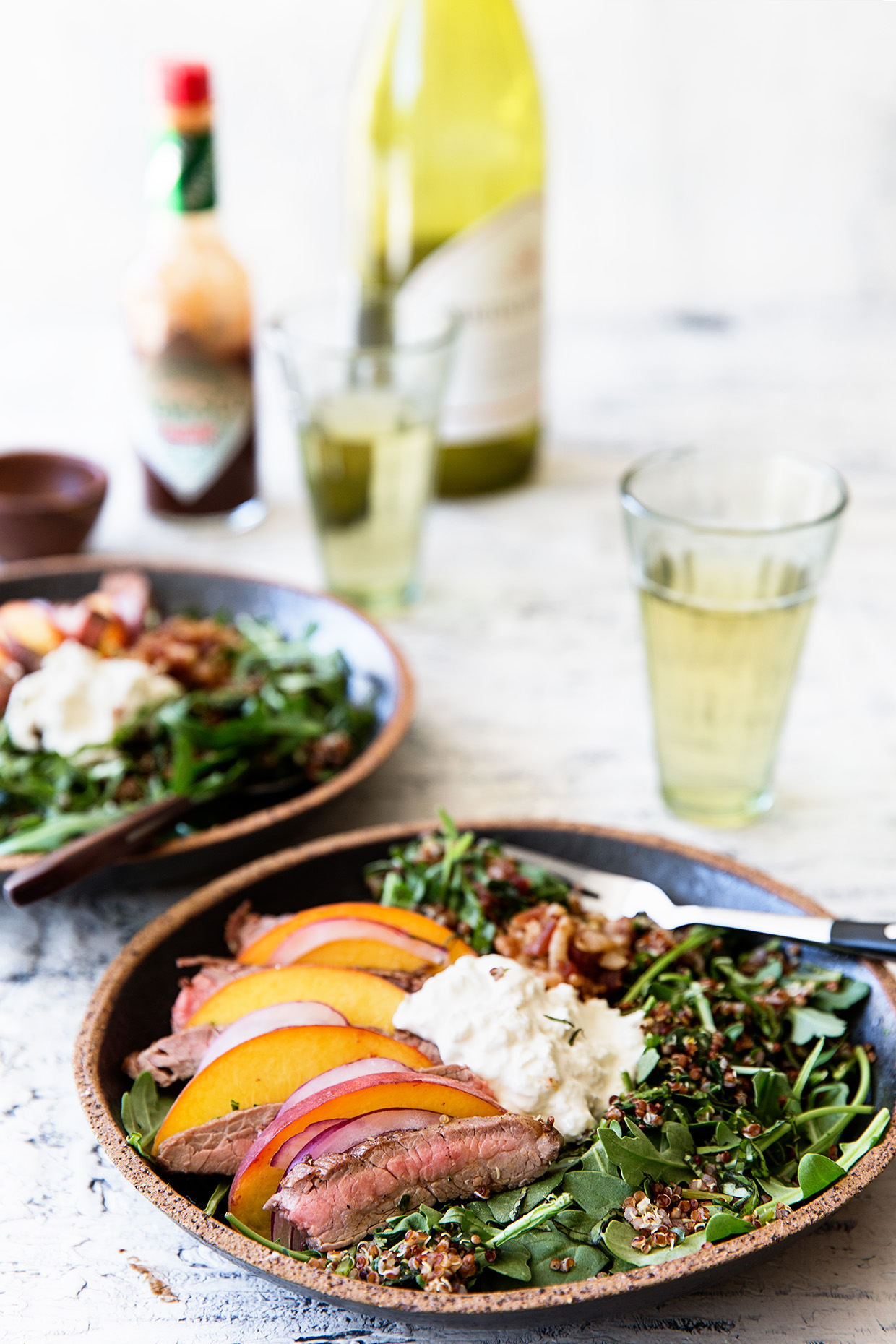 Now that you have the list, what would you make? I'd love to hear in the comment section. And don't forget to check out what the other bloggers came up with.
You can find the recipe to this awesome salad in the description box of the video over on YouTube.
**This is a sponsored post in collaboration with my Tabasco partnership. All opinions are my own.