The Classic Mojito Recipe should be refreshing, sweet and bright with citrus and layered with a soft, mint flavor. It's easy to tip your way to making this too sweet or not sweet enough. If that wasn't enough to ruin this one-spirit drink, there's the business of getting the mint just right. It should be fresh and soft, not overpowering and sharp and it definitely should not be floating around in the drink.
There is nothing worse to me than sipping on a cocktail and having a leaf interrupt my sip. Along with that, is having a mojito that should be light and refreshing, come in heavy and sweet like cold syrup.
That said, I took a few pointers and from Punch's article here.
Who knew bartenders hated making this drinks so much? Maybe that's why the majority of them taste so bad when ordered out.
Well now you know and now you have the recipe to do it yourself at home.
A few notes to get you started on this Classic Mojito Recipe:
Mixed in a cocktail shaker or the glass?
Make the drink in the collins glass you'll be drinking it in. It's easier and no flavors will be lost. All that you muddle will be right there for the mixing.
Shaken or stirred?
Stirred always.
Best type of ice?
I prefer pebble ice for this drink. I don't have a pebble ice maker, so I improvise. This means running to my the local AM/PM and buying a few 32oz cups filled with their pebble ice. It's very unbartender-like, but I'm not a bartender so I don't have to worry about appearances.
More sips to quench your thirst:
Mango Cidertini, Blood Orange Margarita,. Honey Berry Tom Collins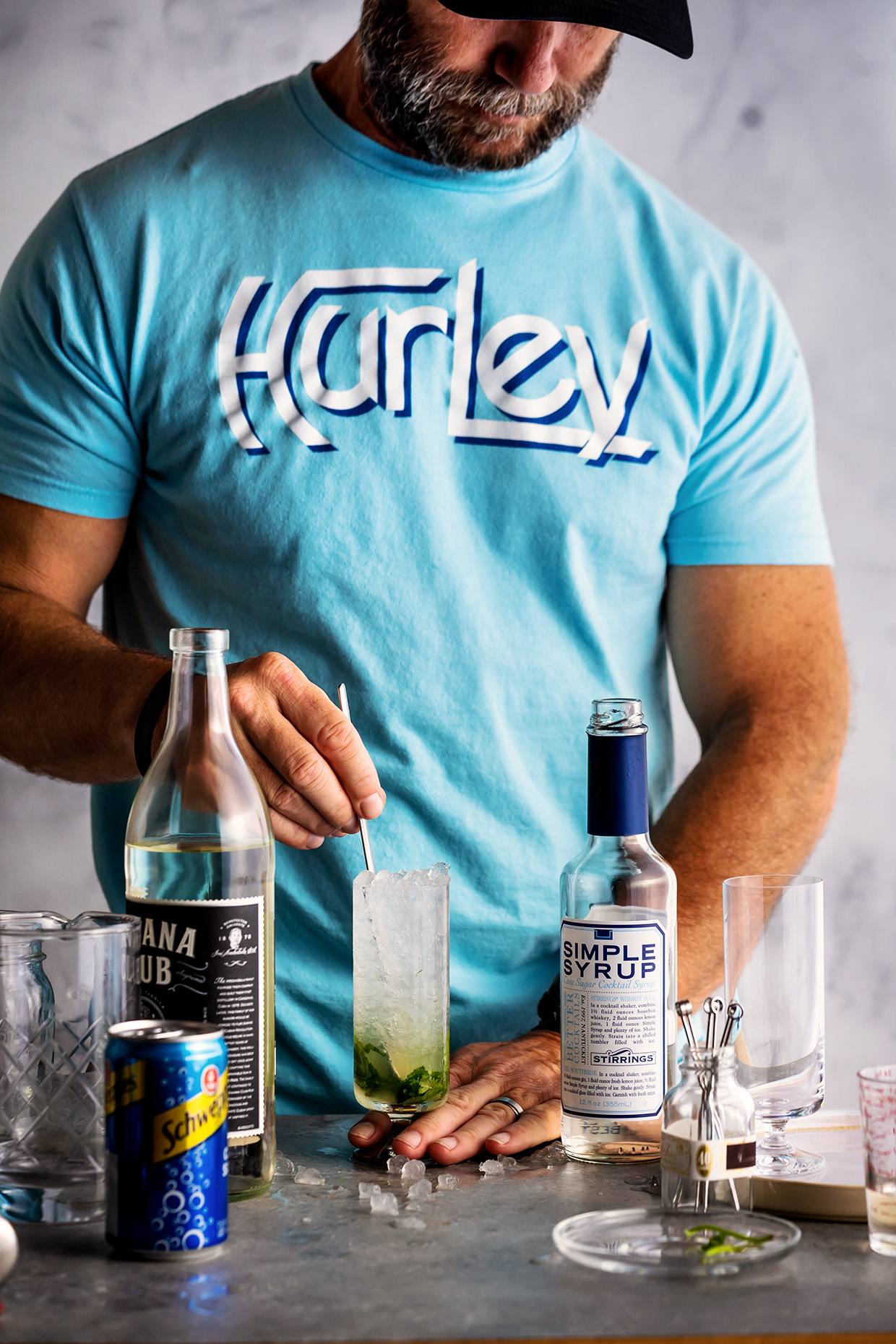 Yield: 1 serving
Classic Mojito Recipe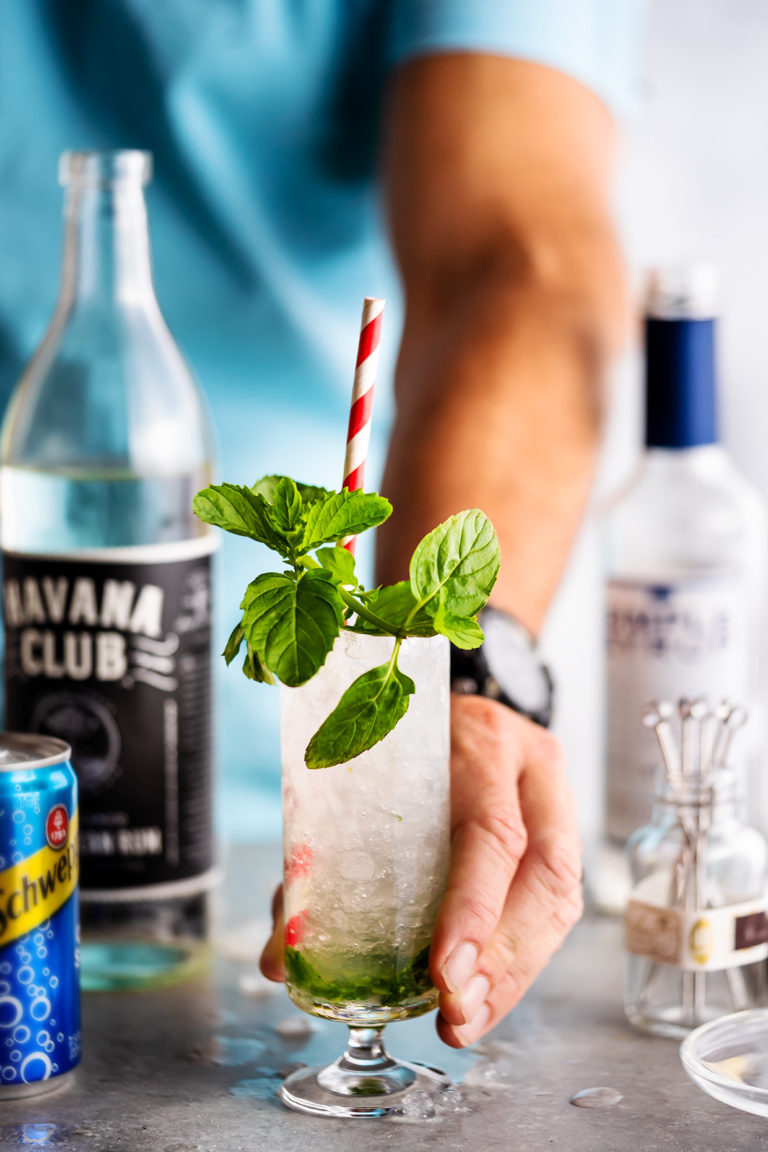 Prep Time 5 minutes

Total Time 5 minutes
Ingredients
10 mint leaves
2 ounce Havana Club Rum
1 ounce lime juice
1/2 ounce simple syrup
club soda, to top
Garnish: mint tuft
Instructions
Place mint leaves in Collins glass. Muddle the leaves gently to release the oils while taking care not to break down and tear the leaves.

Pour in the rum, lime juice and simple syrup to the glass. Fill the glass three-quarters of the way with crushed ice. Using a bar spoon, stir contents. Top with club soda and more crushed ice. Garnish with mint sprig.