I'm back with recipe #4 for the TABASCO 10-Ingredient Challenge, Chicken Frittata with Roasted Fennel and Zucchini.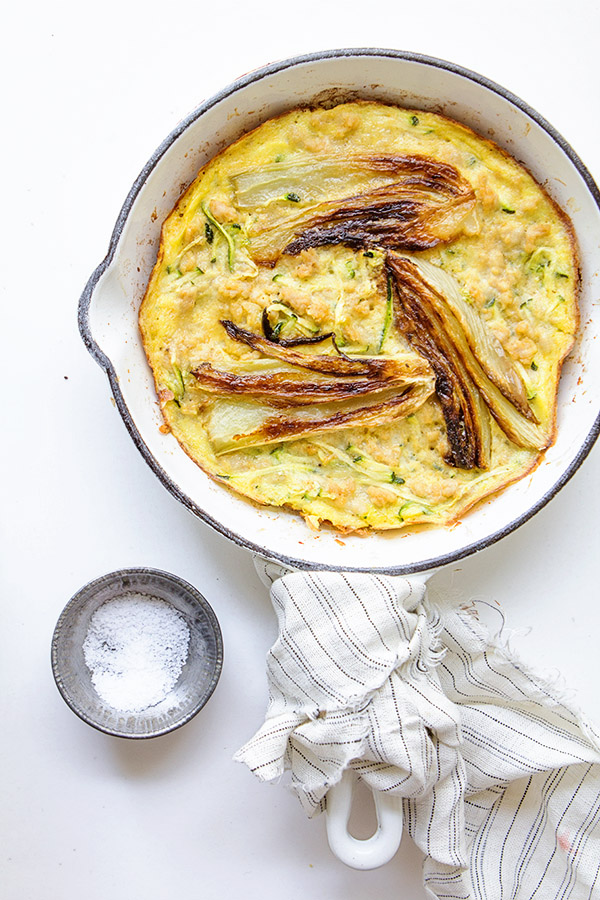 I have to admit, I'm pretty sure I've had more fennel this week than I have in the last year.
Because of that, I'm learning to love the taste of it when it's cooked to a tender state either by grilling or roasting. Both of which completely transform it's flavor from a crispy, anise-like stalk to one that is tender, savory with a little hint of sweetness. Which means it's perfect for this chipotle-flavored ground chicken.
And there's another thing I don't work with too often – ground chicken. It's pretty flavorless on its own, but the upside of that is it's open to a lot of flavoring that can go a million-and-one ways, and more importantly, it absorbs and holds it. A good thing when you are hamstrung in this challenge by the 10 ingredients below.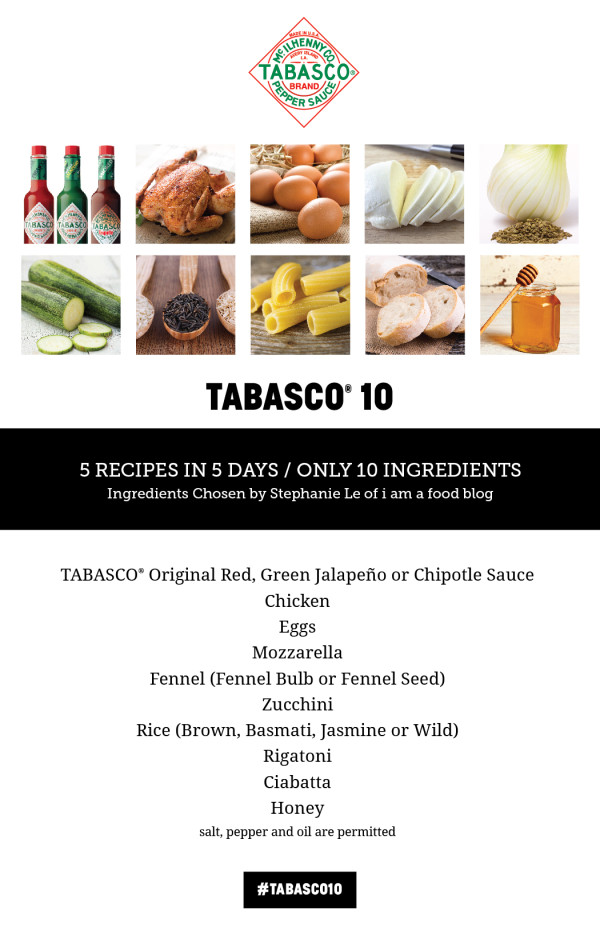 Luckily the TABASCO Chipotle sauce along with some toasted fennel seeds and some salt did a great job infusing all the flavor I needed. From there just throw in some shredded zucchini into the egg mixture along with a few shots of TABASCO Green Pepper sauce and everything else in the ingredient list.
Yield: Serves 4-6
Chicken Frittata with Roasted Fennel and Zucchini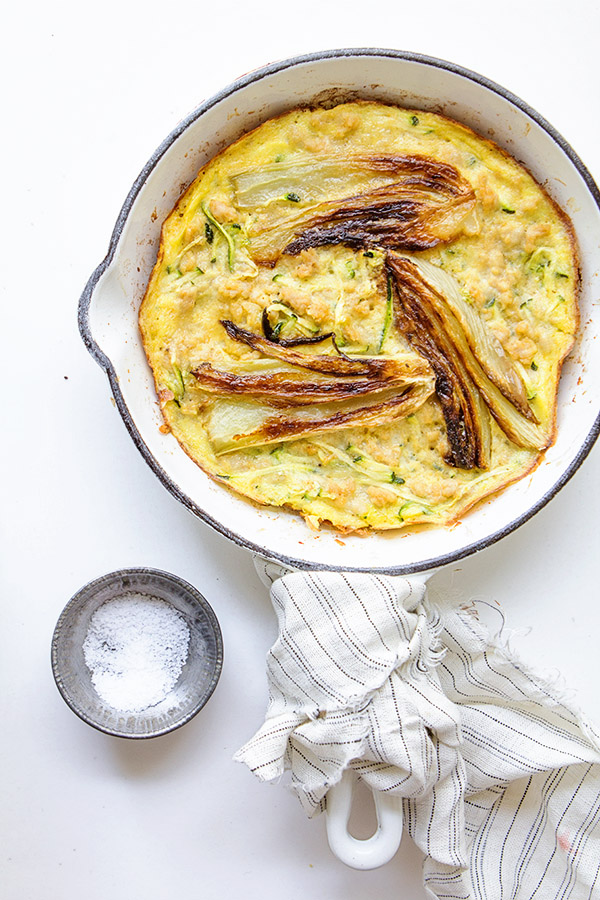 Ingredients
1/2 lb. ground chicken
1 tablespoon TABASCO Chipotle Sauce
1 teaspoon kosher salt
6 eggs
1 tablespoon TABASCO Green Pepper Sauce
2 cups zucchini (about 1 large), grated
1 teaspoon kosher salt
1 fennel bulb, quartered and roasted
Instructions
Heat one tablespoon of oil in a large skillet over medium high heat, add in chicken and TABASCO Chipotle Sauce. Stir and cook chicken cooked through and no longer pink, about 5-7 minutes. Set aside.
In a large bowl combine whisk eggs until well combined. Stir in remaining ingredients, including the cooked ground chicken. Pour mixture into a 10 inch prepared pan. Place over medium heat, cook for 5-7 minutes or until edges of frittata start to pull away from pan. Transfer skillet to oven and cook until set, about 12 - 15 minutes.

This conversation is sponsored by TABASCO. The opinions and text are all mine.