I'm just going to stop qualifying my breakfast posts here. I love all things breakfast and that's just that. I am a little picky when it comes to potatoes, but potato pancakes are something I love, especially when they aren't deep or pan fried.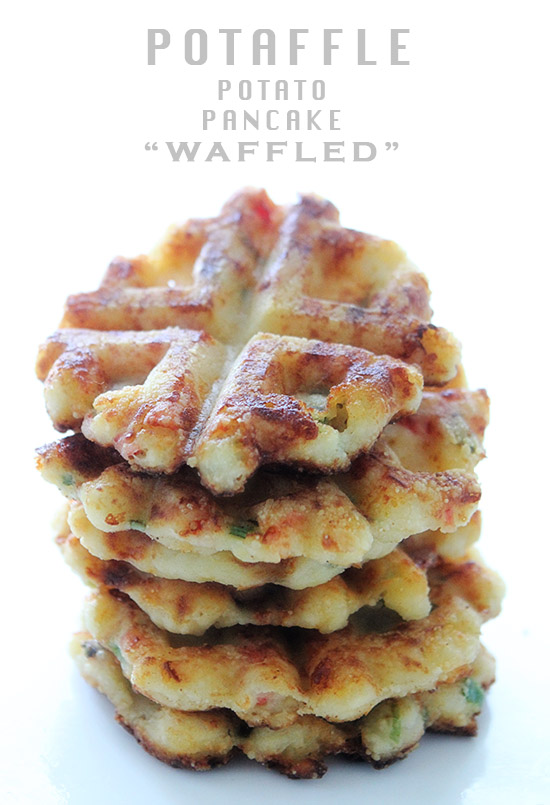 That's right, I skipped the frying for a waffle iron—less fat and way better tasting. And way more fun to name. Speaking of fun names and waffling. If you like these, you'll love these Frittaffles—frittata + waffle. These start like any other potato pancake, the only difference is the finishing effect. Instead of throwing these in a pool of oil, I pulled out the waffle iron. If you are wondering if the same golden crunchy crust can be achieved—yes, it can. Now I'm not going to claim these are low fat, but they definitely have a few less calories. And hey, way less of a mess to clean-up, so I'm all for that.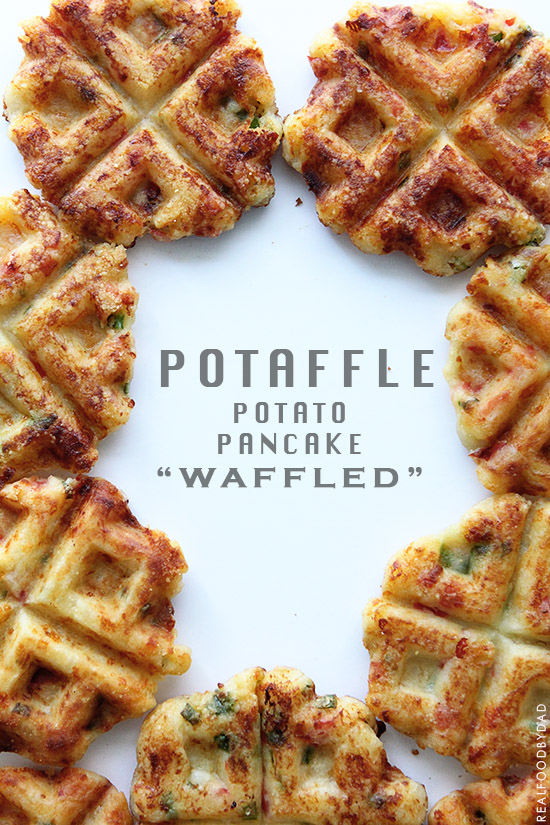 If you decide to waffle your potato pancakes like I do, keep in mind they won't brown as evenly, but the lower fat and less mess is a good trade off to me!
Want to really send these over the top? Serve them over asparagus with a fried egg.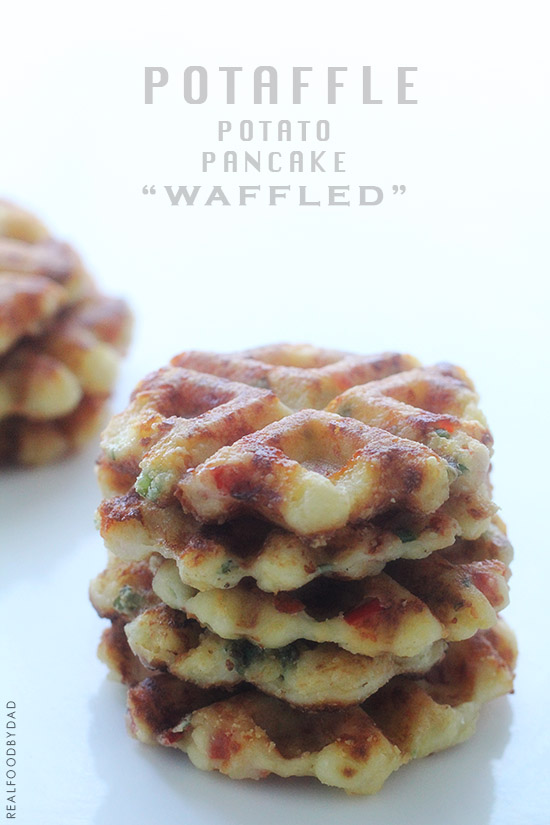 Yield: 6
Potaffle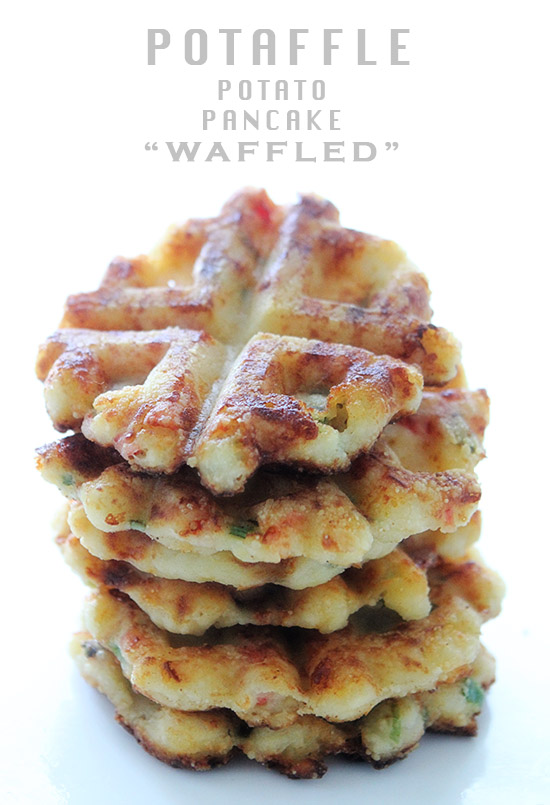 Ingredients
4 cups cold mash potato
3 tablespoons chopped green onions
3 tablespoons diced red peppers
1/3 cup cheddar cheese
1/4 cup finely grated parmesan cheese
4 tablespoons canola oil
1 egg, lightly beaten
Instructions
Preparation: Heat waffle iron and cover with oil. Place four tablespoons of flour onto a pie pan or a shallow plate. Mix all the ingredients in a bowl. Use an ice cream scooper to dump potato pancake onto plate with flour. Flatten scoop into a round disc. Place potato pancake into a waffle iron and cook until golden brown.