It took me until my third boy to embrace coffee. And by most people's standard, I'm not a serious coffee drinker, since I tend to reach for the mixed coffee drinks like this Vietnamese Coffee.
It's traditionally made with sweetened condensed milk, but I prefer to make mine with fairlife® ultra-filtered milk. It tastes better and I feel better about my milk choice since fairlife® uses a one-of-a-kind cold-filtration process, has 13 grams of protein and half the sugars typically found in milk. An added benefit is that it's also lactose-free, so it never bothers my stomach.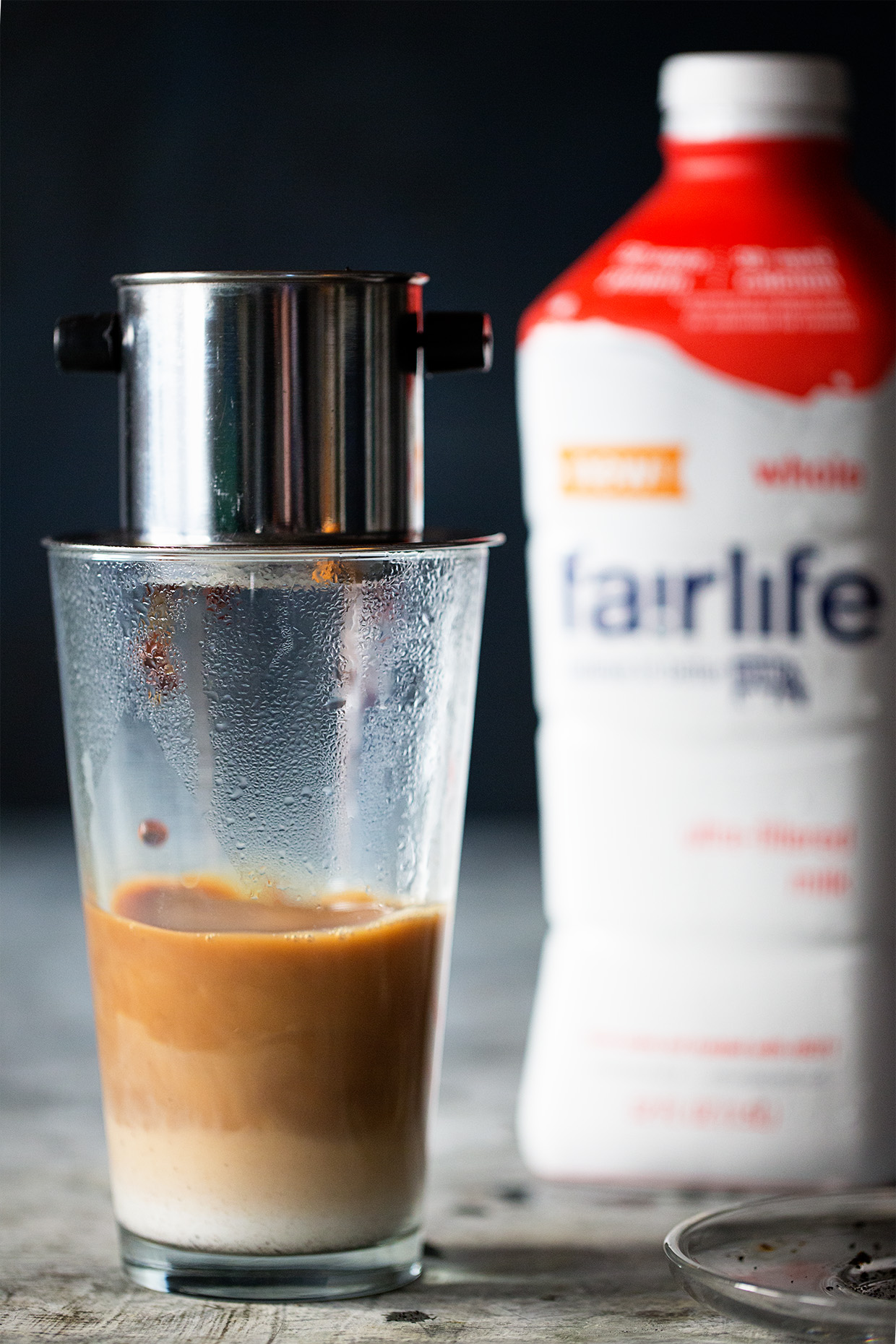 I need to be mindful of this because I have a toddler to chase, a 9-year-old to coach and a teenager to keep up with. I may not be a serious coffee drinker, but I am serious about being a dad – so staying healthy and active is something I'm always working towards.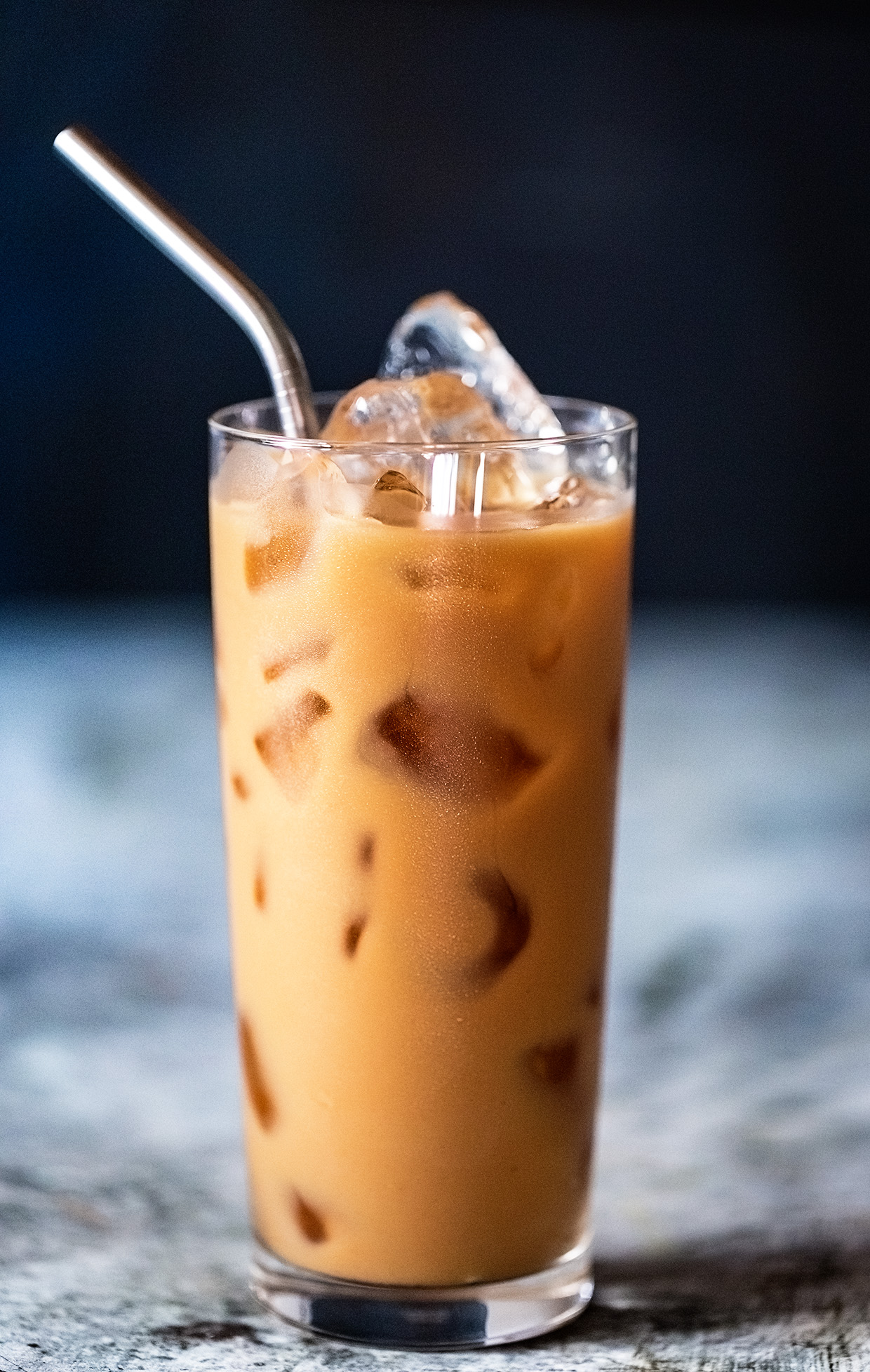 So along with coffee to keep me alert, fairlife® milk keeps me going. Now the only thing I have to work out is how to keep it stocked in my refrigerator. My boys and I love the taste of it, so it goes quickly and adding it to cups of coffee like I do here makes it disappear even faster.
**This is a sponsored post in collaboration with fairlife® . All opinions and thoughts are my own.


Yield: 1 serving
Vietnamese Coffee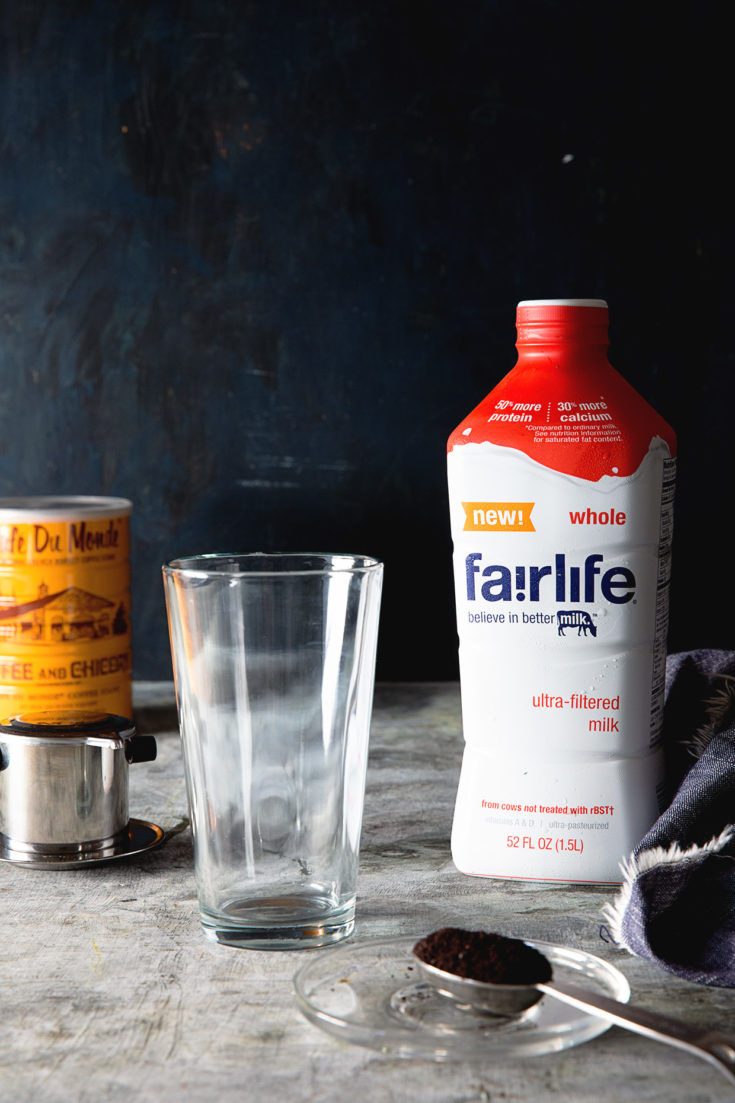 Ingredients
2 oz. fairlife whole milk
2 tablespoons chicory coffee
6 oz. hot water
ice
Instructions
Fill glass with 2 oz. fairlife whole milk.
Place two tablespoons chicory coffee in an individual percolator.
Fill water chamber of percolator with water.
Once brewed, remove percolator and stir milk and coffee.
Add ice. Enjoy.