That's right, Totchos—tater tot nachos. They're a thing and made a bigger thing by loading them up with some carne asada, chorizo, guacamole, sour cream and some heat.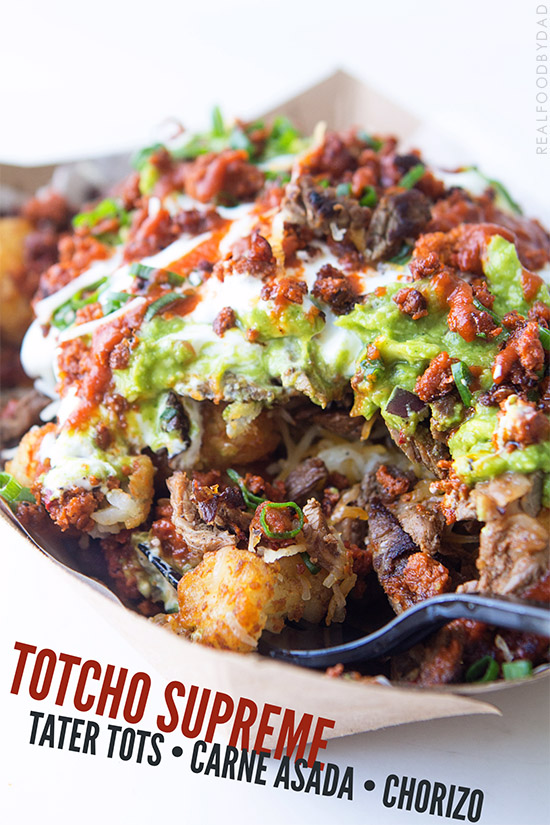 These are big, heavy and unapologetically messy and calorie-filled. But who's counting those numbers, when the only number that matters during March Madness is the score. That is unless you are counting numbers following a dollar sign.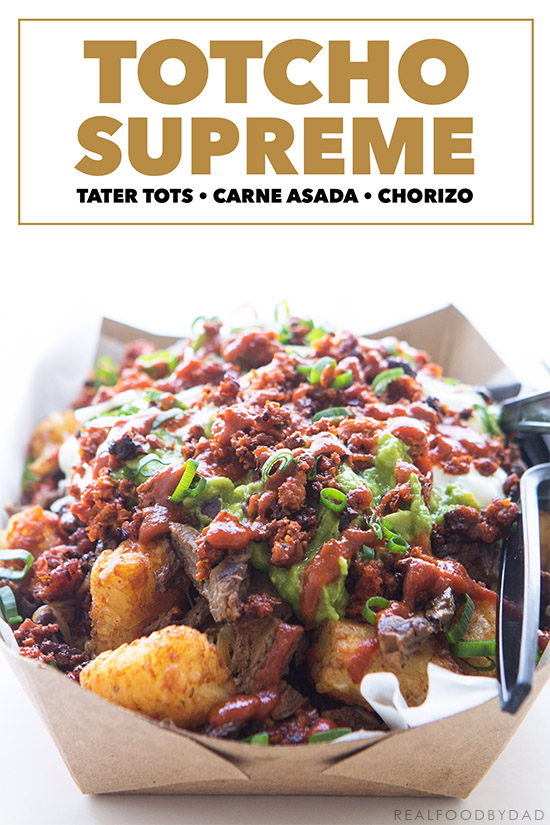 But around here the bets are on chore swaps. Because guess who has trash and bathroom cleaning duties on a regular basis—yours truly. Guess who is going to have it real soon for a short while—here's a clue—she's a baker and he's an eight-year-old cartoon watching boy and if I could rope the baby into this to stretch out the chore relief, I would.
And since I'm a nice guy, I thought I would do my best to keep them well fed with a slew of nacho recipes for each game—I don't want them to totally suffer going into the most dreaded of house chores.
Yield: 4 servings
Totcho Supreme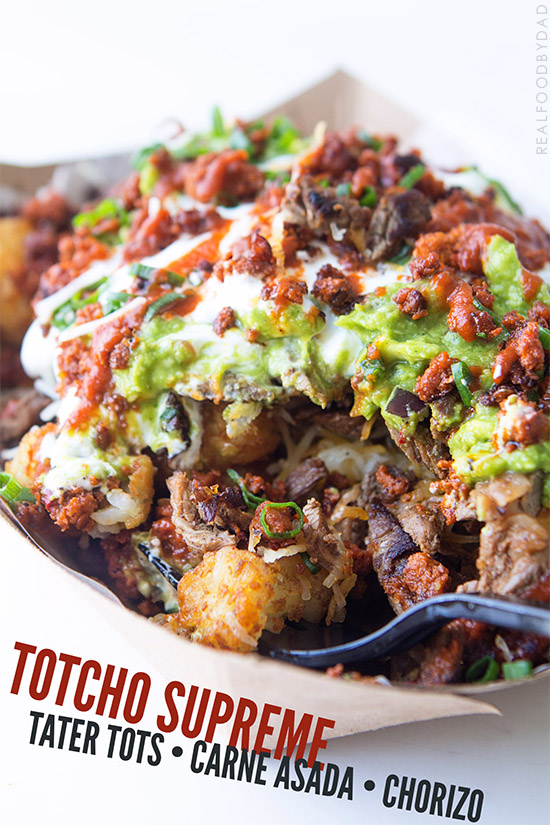 Ingredients
3 cups cooked tater tots
2 cups of Mexican cheese blend (or your preferred cheese)
1 1/2 cup carne asada
1 1/2 cup chorizo
3/4 cup sour cream
3/4 cup guacamole
2 tablespoons green onions
2 tablespoons hot sauce
Instructions
Assemble totchos in preferred dish by covering the bottom with tater tots then layering it with some cheese, carne asada, chorizo. Repeat layer one more time and top with sour cream, guacamole, green onion and hot sauce. Serve immediately