Where's the beef, chicken, pork . . . meat anything? Nope. Well at least not here, not today. Although, yes, I did have grilled chicken with this summer vegetable tart for my protein.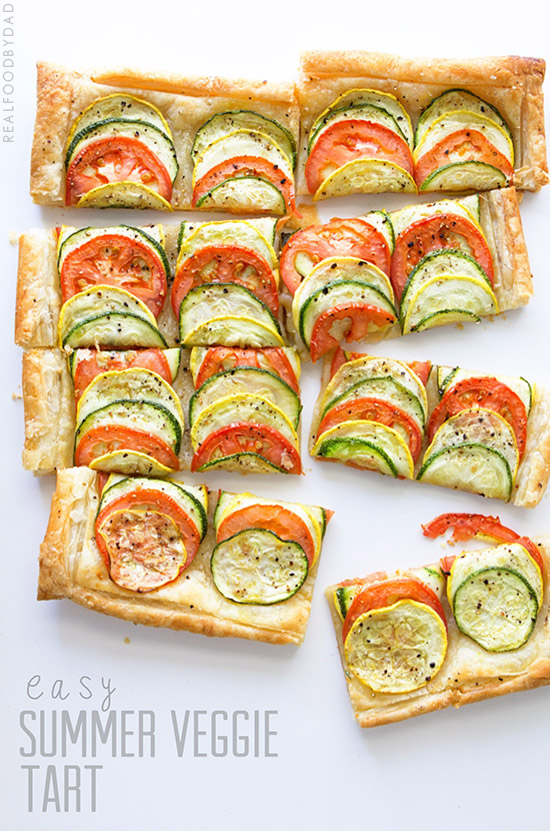 I could have easily roasted all these veggies, then just doled some out onto plates, but I decided to make it a tart. It's the one way I can make sure my boys eat more of their veggies. There's just something about finger food that makes kids eat more. Plate this as veggies alone and I'll see three bites at best and the rest of the time will be spent pushing it from one side of the plate to the other.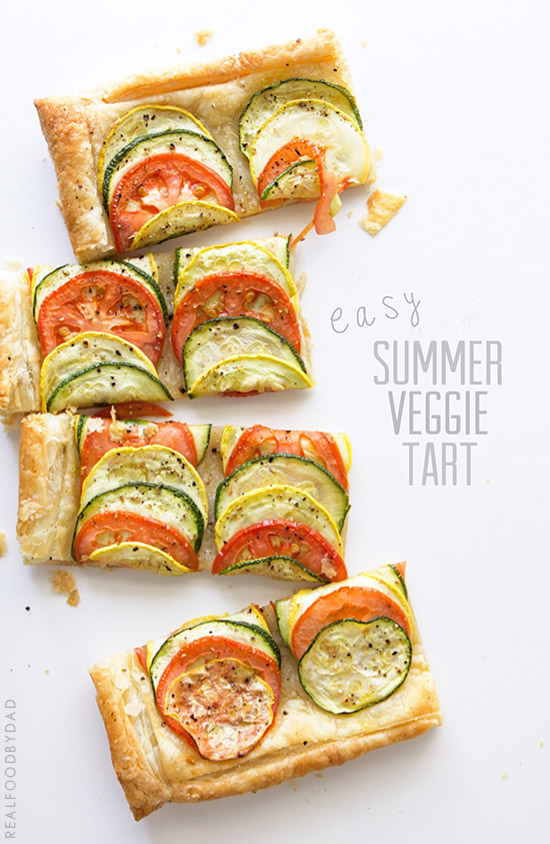 Besides Cole is still under the impression that a tart is pizza with a different crust and different toppings. A bit of parent trickery, but I'm sure I can't be the only one to do that. In fact, I think my worst one is calling oatmeal – breakfast rice for Cole. The kid hates oatmeal, but loves rice, so in a moment of resourcefulness (sounds so much better, right) I decided to make his oatmeal the way Naomi eats it—super dry. I served it up to him and called it breakfast rice. He ate it, all of it.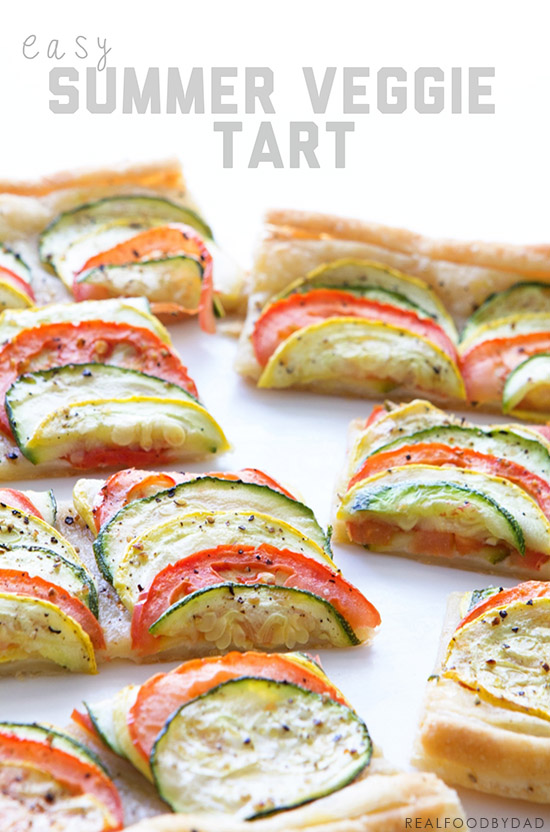 So when I asked him what he wanted for dinner the other night he said pizza; and when I asked, "What would you put on your pizza if you could make it yourself?" He quickly answered, "Cheese." Not unusual for a kid his age, but darn it, I was going to squeeze some veggies in it.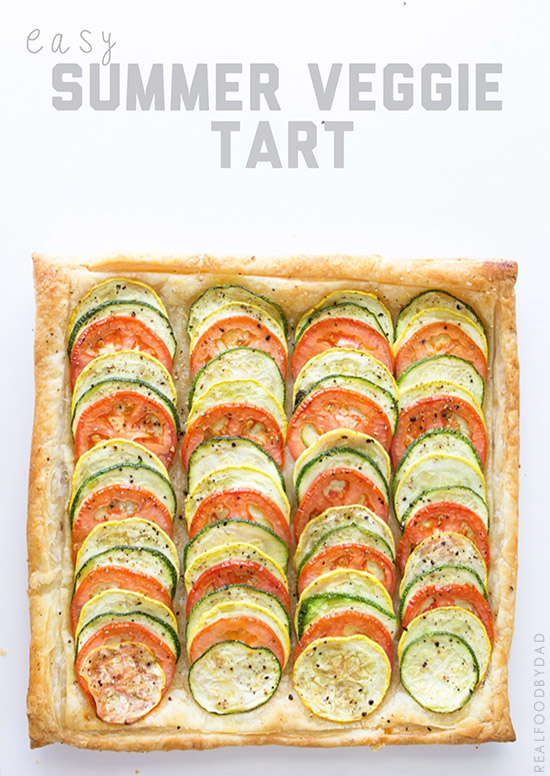 Veggies like you see in the picture: zucchini, yellow squash and tomatoes and some basil for flavor, but removed once baked, (I like just a hint of it). I was going to add cheese to it for Cole, but decided to see if he could eat it without the usual cheese drowning. While I was at it, I bypassed my usual pizza crust for a quick tart made with some puff pastry.
It wasn't as big of a hit as cheese pizza would have been, but he ate it—three slices of it. I'm telling you, finger food is where's it's at with young kids.
Yield: 4
Easy Summer Veggie Tart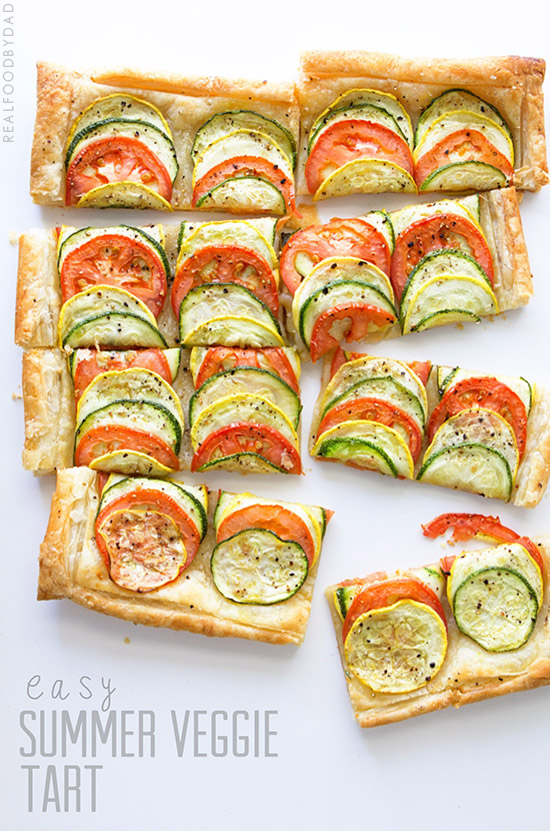 Ingredients
1 puff pastry, thawed according to package
1 zucchini (about 7 oz.), sliced 1/8 inch thin
1 yellow squash (about 7oz.), sliced 1/8 inch thin
3 Roma tomatoes, sliced 1/8 inch thin
7-8 large basil leaves (optional)
salt and pepper, to taste
Instructions
Preparation: Heat ove to 400 degrees F. Place pizza stone on lower middle rack of oven. Place thawed puff pastry on parchment and score a straight edge 1/4 inch in form edge; set aside.
Layer zucchini, squash, tomato and basil (if using) in four vertical rows. Slide tart with parchment onto pizza stone. Bake for 15- 20 minutes or until puff pastry turns golden. Remove from oven and allow to cool.
NOTES: (1) For best results use a heated pizza stone. The veggies have a lot of moisture and without the pizza stone to heat the puff pastry through, you may end up with a soggy center. (2) I used the food processor to slice the vegetables, but slicing by hand will work just fine. (3) I placed basil into the tart for baking, but removed it once done because I don't like the texture but enjoy the flavor.