I cannot believe how with a blink of an eye, school is back in full swing, fall-ball baseball is being played one tournament after another and dinner is back to being a mad rush! How does this happen? No matter how many quick dinners I come up with, there's never enough. This Parmesan Crusted Tilapia recipe is the latest to join the bunch of 20-minute dinners.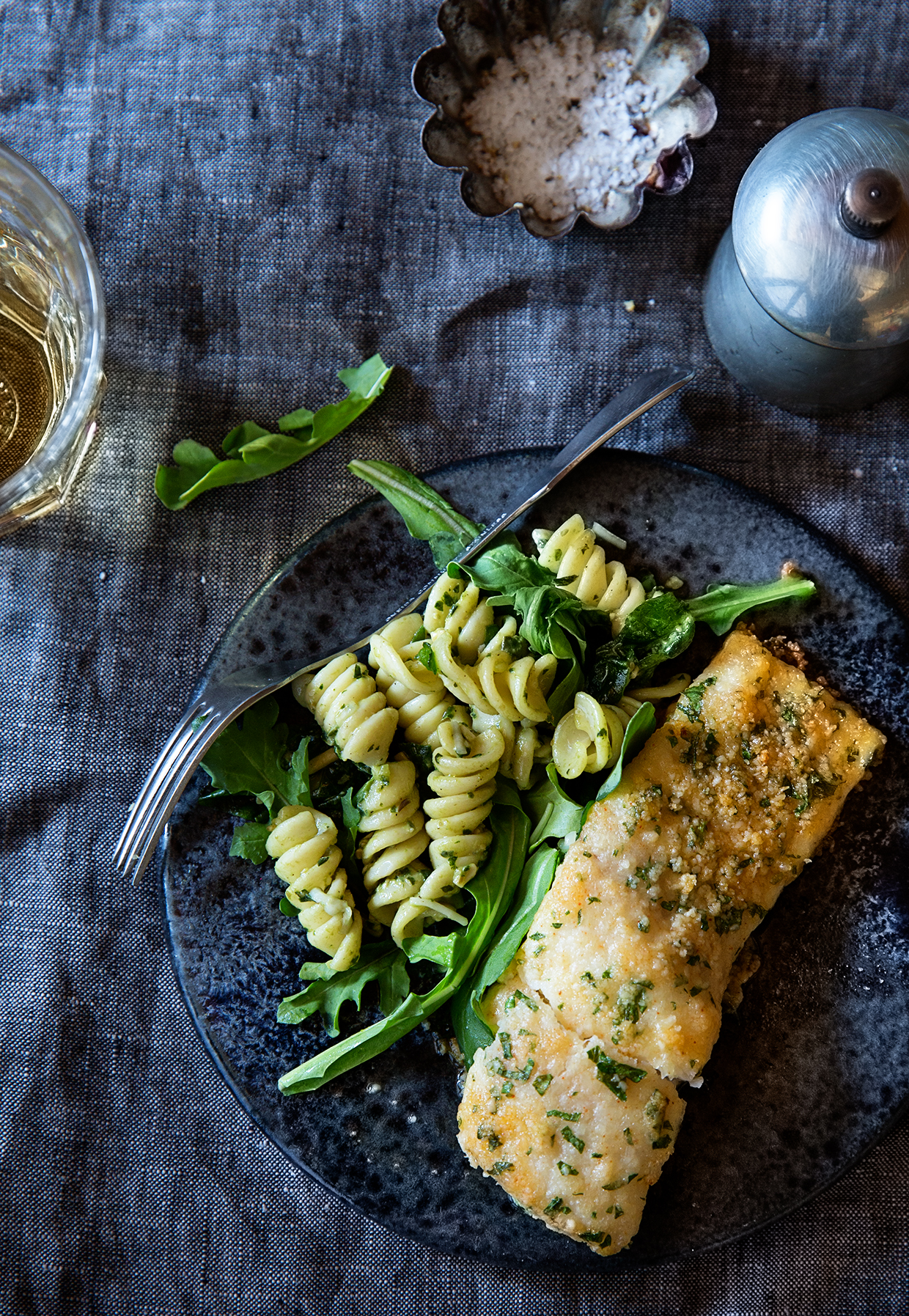 This just might be one of the easier recipes–and thank goodness for that, because I had the baby in one arm while I was dredging tilapia with the other.
You know what it's like when the kids are sick – needy. Really needy. But like most parents, I secretly love the part of sickness when they just melt into you. But it's not that convenient when you need to cook and the baby is fussing on your chest. Thankfully, this is 10 minutes of prep and 10 minutes of bake time.
And since this recipe is all about the tilapia, make sure you use the best tilapia. My favorite is from Regal Springs. Their tilapia is responsibly raised in pristine, deep water lakes to ensure their fish is healthy and free of contaminants. I can feel good about feeding it to my family, especially knowing  the fish are fed a high quality plant based diet so there is no mystery in what the fish are eating. It's also nice to know that Regal Springs Tilapia is antibiotic-free and mercury-free, so it's a safe, sustainable food to feed the whole family.
Yay to quick and healthy fast meals like this, especially when you need the few extra minutes for homework help, baseball coaching and down time with a sick baby.
Parmesan Crusted Tilapia
(adapted from Rachel Ray)
Serves 4
1 cup freshly grated Parmesan cheese
1 tablespoon paprika
1 tablespoon chopped flat-leaf parsley
4

Regal Springs Tilapia

fillets (about 1 pound total)
3 tablespoons of olive oil
salt and pepper
1 lemon, cut into wedges
Preparation: Heat the oven to 400 degrees. Line baking sheet with foil.
In a shallow dish, combine the cheese with the paprika and parsley. Drizzle the fish with olive oil, sprinkle with salt and pepper, then dredge in the cheese mixture. Place on a foil-lined baking sheet and bake until the fish is opaque in the thickest part, 10 to 12 minutes. Serve the fish with the lemon wedges.
**This is a sponsored post in collaboration with Regal Springs. All opinions are my own