I am the designated pizza maker in the family. And while pizza is usually a Friday night affair, this Mother's Day I'll be making this fig preserve pizza.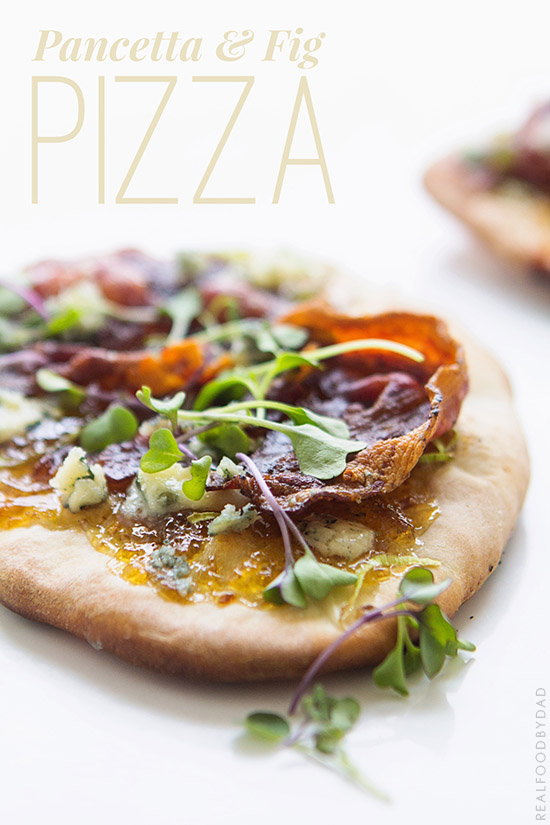 Naomi loves figs in any form, so this Bonne Maman spread is the perfect way to slide a bit of sweet alongside some crispy pancetta for a sweet and savory pizza that's finished with some kale microgreens. And psst, if you make this for Mother's Day, you will be in and out of the kitchen in 30 minutes—that's right, this is a 30 minute pizza from start to finish.
Now with the pizza out the way, let's drill down and talk about this Bonne Maman preserve. It's 100% all natural, with no high-fructose corn syrup, no additives or color and gluten-free, non-GMO and Kosher — all the goodness that has made Bonne Maman a standard in our pantry.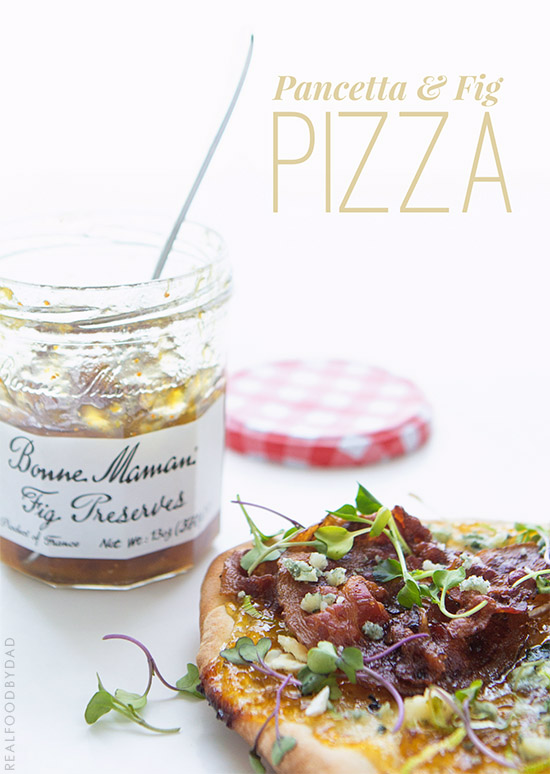 And to step things up this Mother's Day, Bonne Maman is hosting a $3,000 Day Off sweeps. The sweeps will be housed on BonneMaman.us. The prize is $2,000 for the winner and $1,000 to share with a friend for a day off. Additionally, you can download and print a $1.00 off coupon (one per computer). Sweepstakes ends on May 31, 2015.
Now who's ready to win? Click here to enter.
Yield: 4 - 6
Pancetta and Fig Preserve Pizza
Ingredients
1/2 cup fig jam
1/4 cup leeks
3 oz. pancetta, crisped*
3.5 oz roquefort cheese
1 cup microgreens
Instructions
Heat oven to 500 degrees F (with pizza stone if you are using one).
Prepare pizza dough according to the recipe here or use ready-made pizza dough.
Create four personal size pizzas or one large one. Spread Bonne Maman Fig Preserves onto crust and sprinkle with leeks, leaving a 1/2 border. Transfer pizza to oven and bake for 3-5 minutes, or until pizza crust starts to to turn golden. Rotate the pizza once and remove parchment paper. Continue to bake for another 3 minutes. Remove from oven and layer with pancetta and Roquefort cheese. Optional: Finish with some mircrogreens.
*To quickly crisp pancetta place it one sheet of parchment paper and transfer that on to the heated pizza stone. Bake for 2-3 minutes, or until pancetta is crisp.