It's not often that I can get away with 15 minute dinners, but when I can, you can bet it's going to be on repeat alot. This Mexican coleslaw is one of them.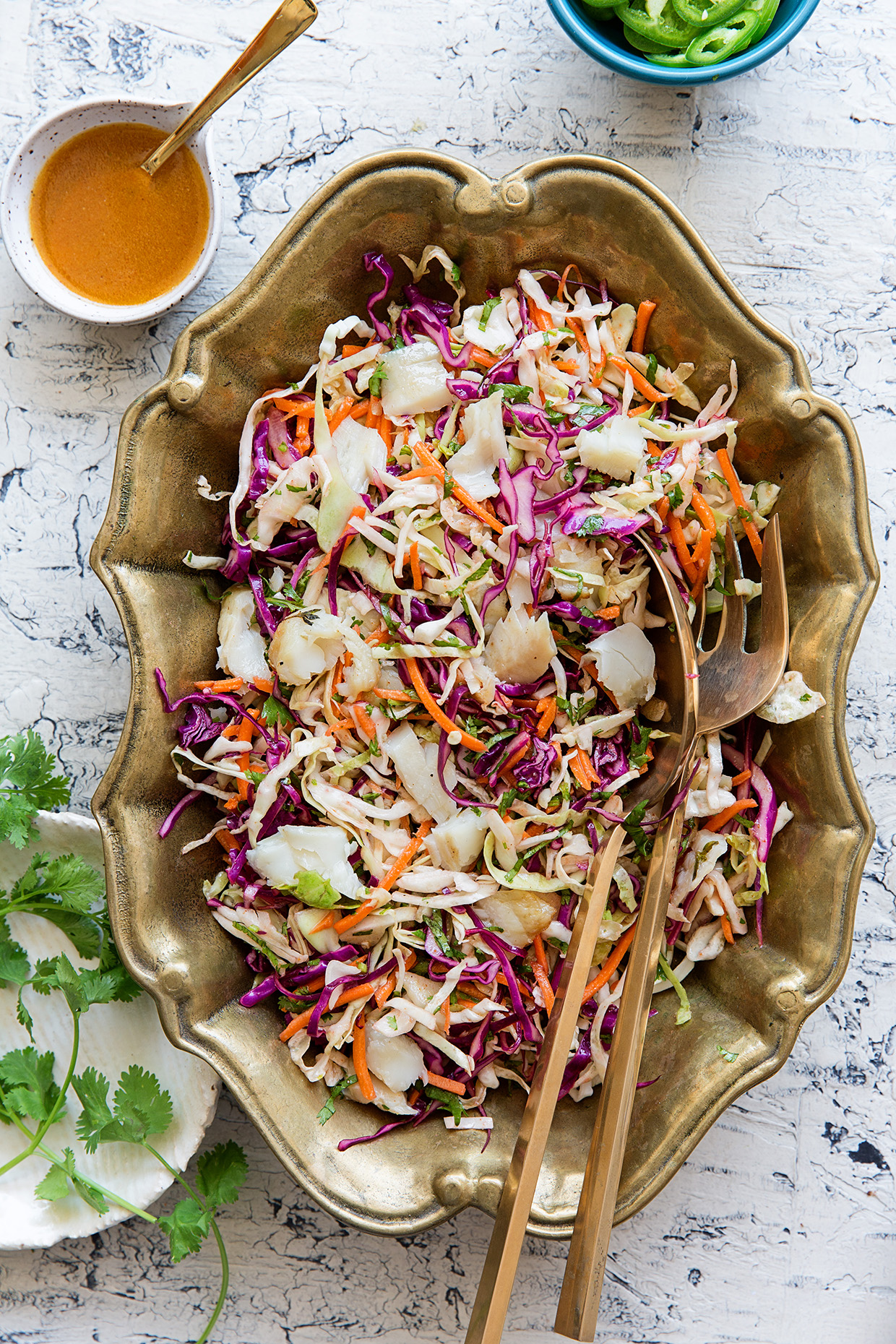 My boys love it, but Naomi and the baby are nuts about it. I'm making double batches for the two of them, so they don't fight over who gets the last bite.
I've been telling her, "Don't worry, I'll make a batch so you guys can have more for tomorrow." I love the reaction. Big smiles from them both along with arms around the neck followed by thankful kisses.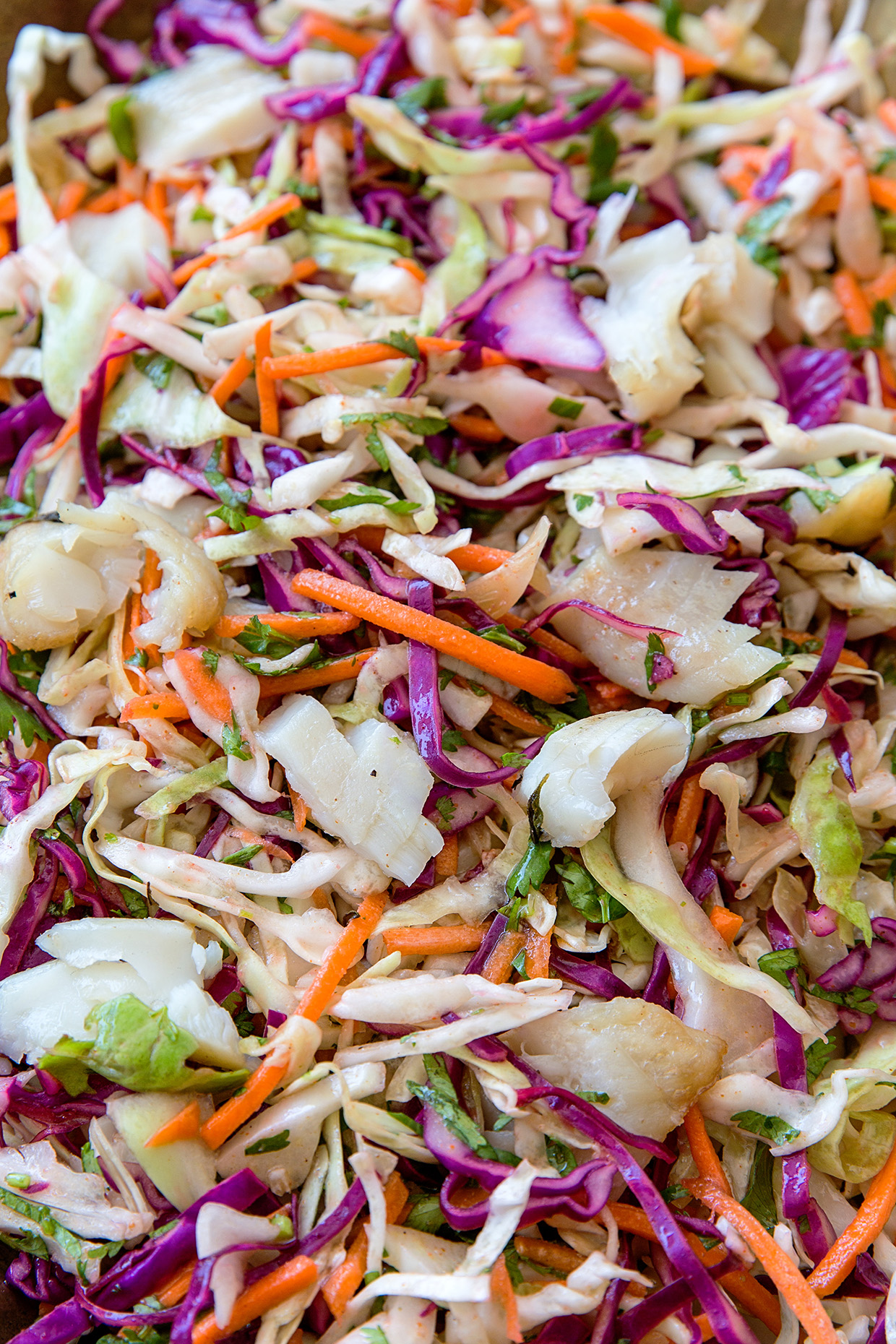 Now I'm totally going to be found out, that my heroic act of thoughtfulness comes down to broiling some fish, tossing it with ready-made coleslaw mix and stirring in a simple dressing. All of this amounting to less time than it takes Naomi to give the baby a bath. Not that they will love or appreciate it any less.
. . . but you know what I mean, right?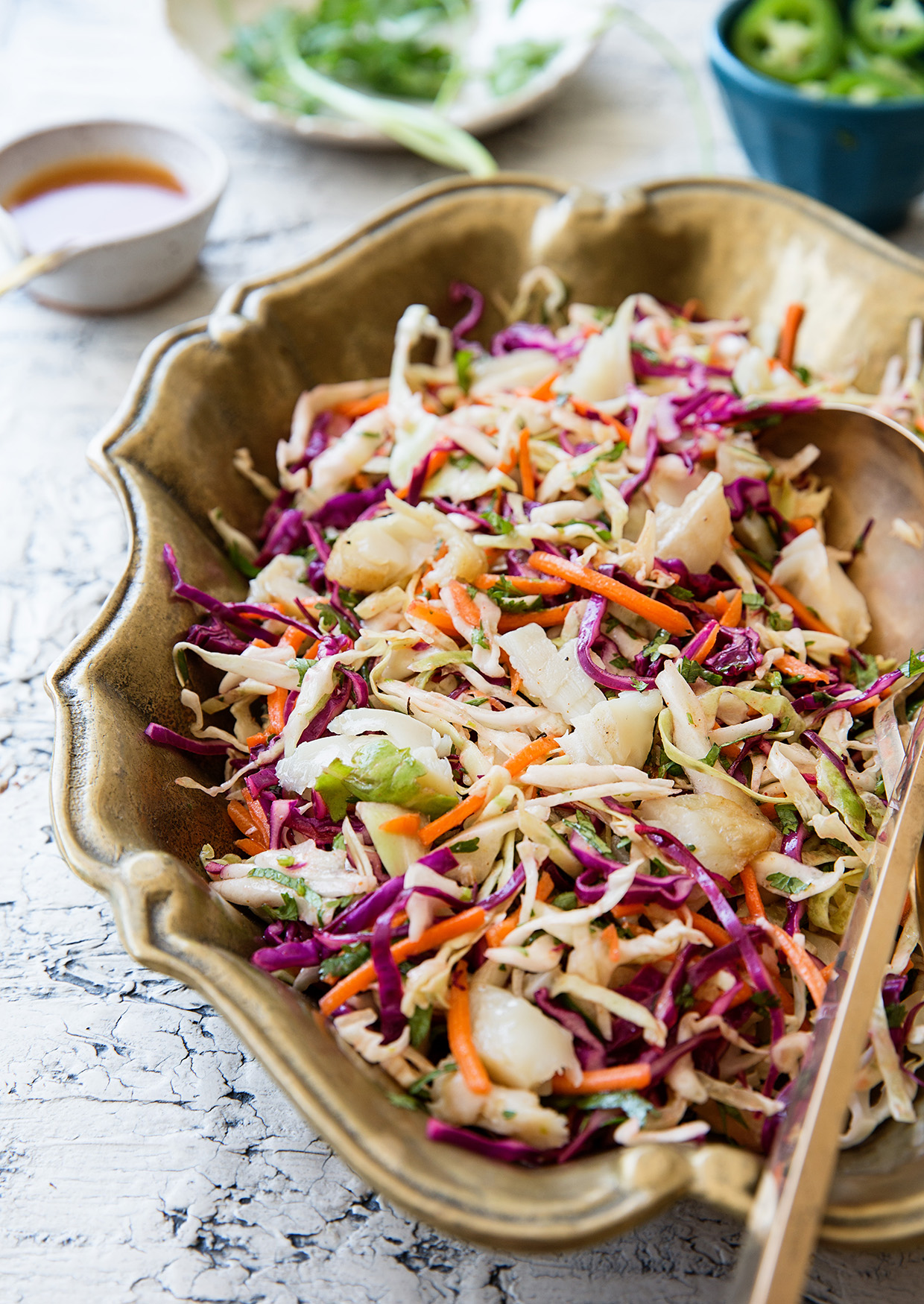 Heroic or not, let's talk food and what makes this dish shine. The tilapia. It elevates a ho-hum coleslaw to something really worth moving it from a side dish to a main dish. Make sure to use the best quality fish you can find. I use Regal Springs Tilapia. Their tilapia is raised in pristine, deep water lakes. And since their fish is responsibly farm raised in oversized spacious floating nets, I like knowing my fish is not eating mud or waste at the bottom of ponds. There is no mystery in what the fish is eating. Regal Springs Tilapia are only fed a high-quality plant based diet. And since Regal Springs Tilapia are mercury-free and antibiotic-free, I feel better about feeding it to my family.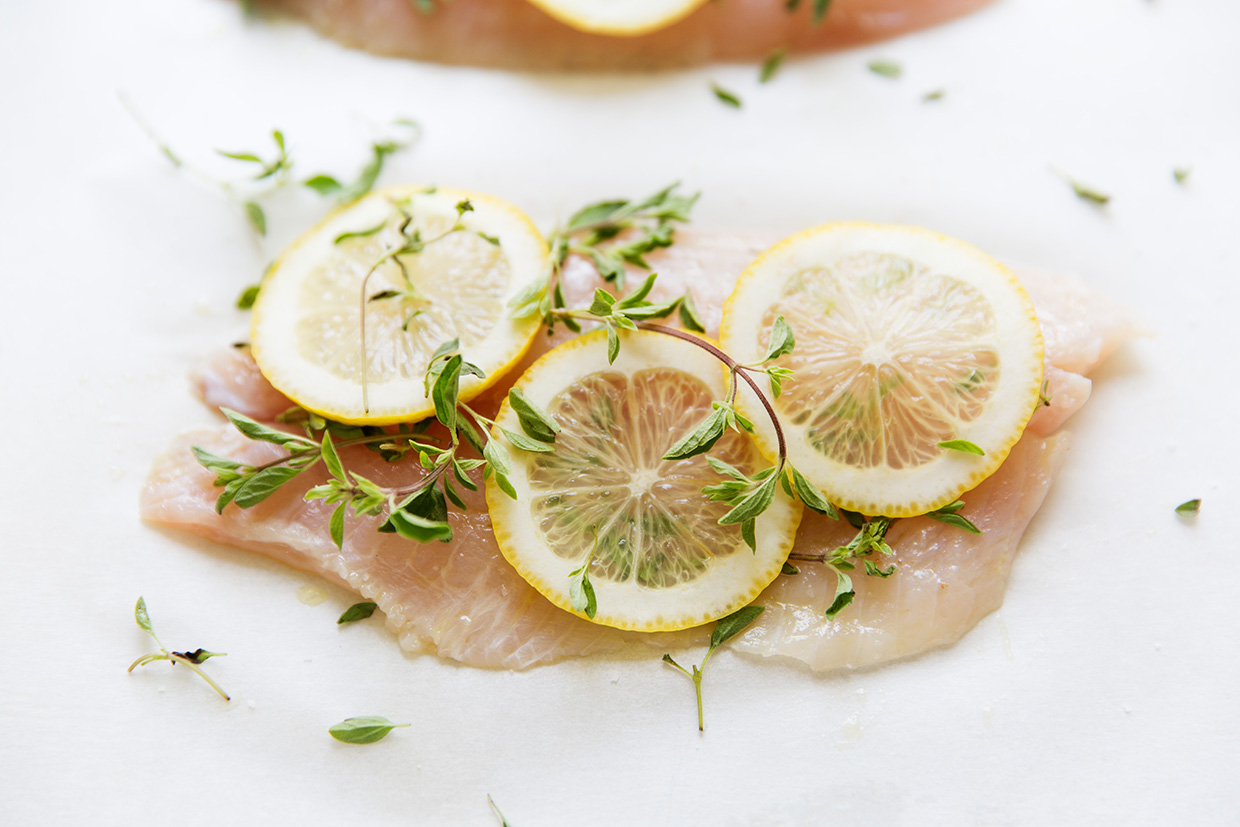 Now that you know what type and brand of fish to get, grab the recipe and let's get started. Small note – I added a little heat to my coleslaw, but feel free to leave out the jalapeño if you want to skip that.
This post is in collaboration with Regal Springs. All text and opinions are my own.
Yield: Serves 6
Mexican Coleslaw
Ingredients
• 1 lb. Regal Springs Tilapia fillets
• ½ cup + 2 tablespoons olive oil
• 2-3 tablespoons fresh oregano
• salt and pepper
• sliced lemons
• 1/2 cup lime juice
• 1 teaspoon honey
• 1/2 teaspoon cumin
• 1/4 teaspoon smoked paprika
• 1/8 teaspoon cayenne
• 2 chipotle chiles in adobe sauce, finely sliced
• 2 cloves garlic, minced
• 4-5 cups Readymade coleslaw
• 1/2 cup chopped fresh cilantro
• 2-3 jalapeños, thinly sliced
Instructions
Set the oven to broiler on high. Move a rack to the top so that it is 3-inches from the broiler.
Using 2 tablespoons of olive, coat the outside of the tilapia with oil. Sprinkle tilapia with fresh oregano, salt and pepper. Place lemon slices on top of fish. Place the fish on a foil lined pan and transfer to the oven. Broil for 8-10 minutes or until thickest part of fish registers 145 degrees F. Remove from the oven and transfer the tilapia to a heat proof plate. Using a fork, break up the fish (for faster cooling). Allow to cool for at least 15 minutes or until no longer steaming.
In the meantime, make the dressing by whisking together the remaining ½ cup of olive oil, lime juice, honey, cumin, smoked paprika, cayenne, chiles and garlic. Toss dressing with coleslaw until well coated. Toss in cooled tilapia. Optional: Top with with fresh cilantro sprigs and sliced jalapeno.