Who is ready for some green juice popsicles? There is nothing I like more than having a freezer full of popsicles, especially if I can get my veggies and fruit with each lick.
These green ones are pumped with V8 Healthy Greens and blended with honeydew, cucumber and basil.
I love it that my boys will eat these two or a few at a time, especially since V8 Veggie Blends are an excellent source of antioxidant vitamins A, C & E. What's even better—Veggie Blends are 75% juice and 25% pure water with no sugar or artificial colors, flavors or added preservatives. How's that for a healthy snack that will have your kids begging for seconds and thirds?
The hardest about making these popsicles, is waiting for them freeze. So make them, then take the kids to the park or zoo. Which is exactly what I did since the toddler couldn't understand the idea of waiting. Eventually I gave in and just poured some in a cup for him to sip. That worked until the glass was emptied, then it was back to crying and screaming.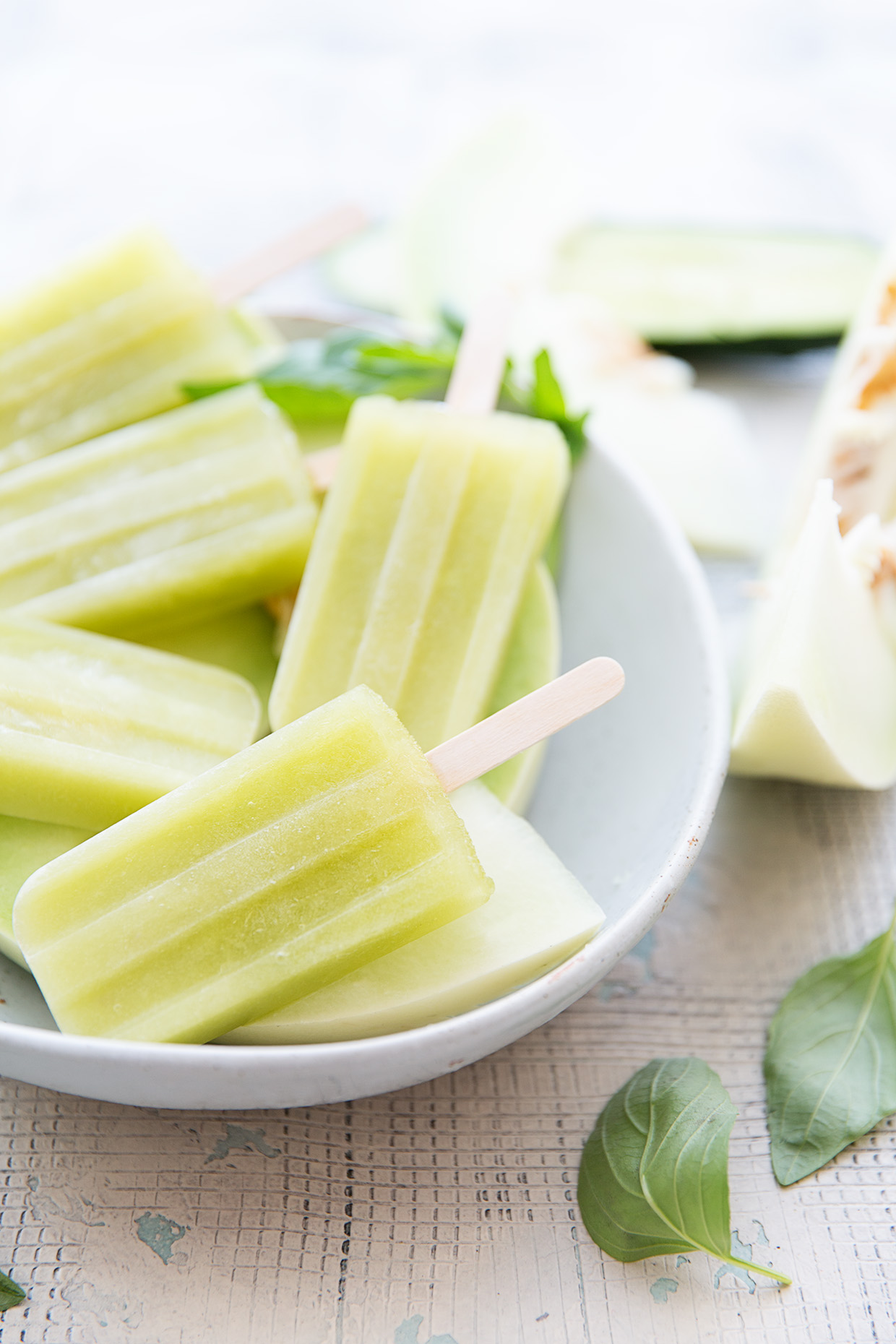 The only way to alleviate my ready-to-burst ear drums: take him the zoo. The takeaway – make these popsicles in the absence of your kids and surprise them when they are frozen and ready to lick!
**This is a sponsored post in collaboration with my V-8 partnership. All opinions are my own.


Yield: 16 popsicles
Green Juice Popsicles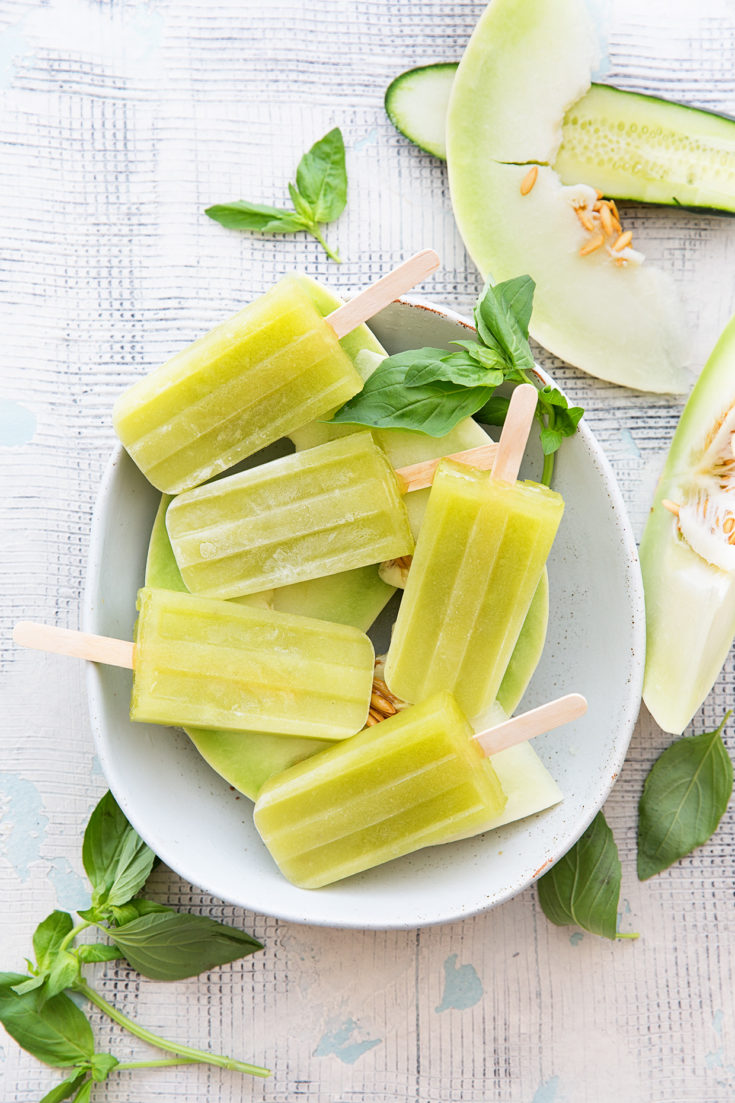 Ingredients
1 lb. honeydew, peeled and seeded
1 large cucumber, peeled
4 basil leaves, finely chopped
1 cup V-8 Healthy Greens
Instructions
Blend all ingredients in a food processor or blender until smooth. Pour mixture into popsicle wells. Cover top with foil. Cut a small hole in the center of each well. Insert popsicle stick. Transfer to freezer for 6-8 hours. (Time will vary according to freezer setting and how full freezer is).
To release popsicles from well, run hot water on the outside of popsicle for 2-3 seconds. Remove popsicle and serve immediately.