Sometimes Sunday dinners come to me easily, but sometimes, not so much. When that's the case, I have everyone weigh-in with choices.
After several "no-s" to things like: waffles, cinnamon toast, smoothies, salads and the dreaded, "anything", I settled on what you see here, teriyaki chicken and broccoli–always a favorite in my home.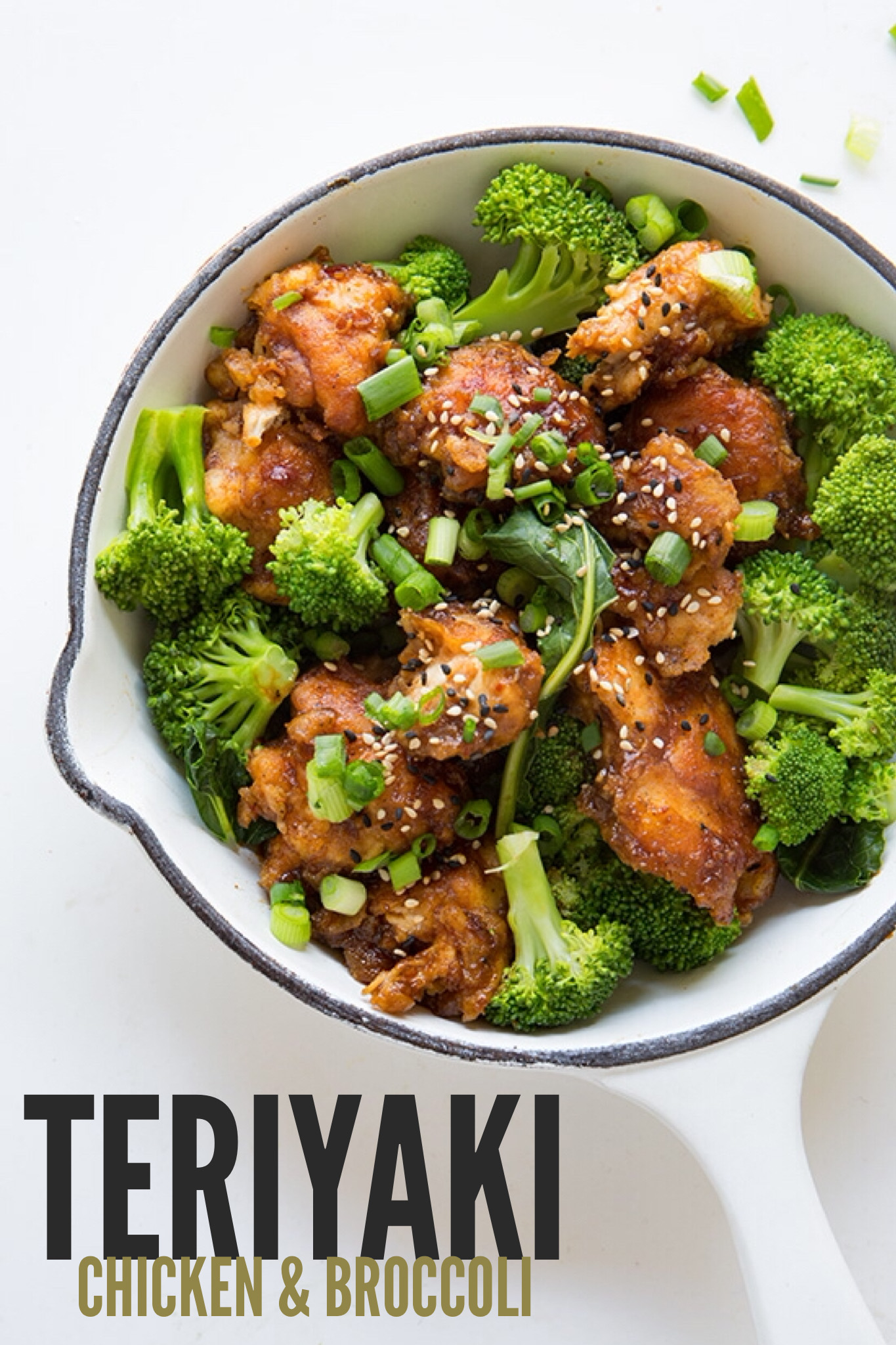 I don't always throw in the broccoli, but after a few meals out, the added greens were much needed for a reset. In fact, I went for a "hard reset", by also making a green smoothie that my boys love – apple, pineapples, banana, orange, strawberries and kale. A smoothie that almost eclipsed dinner.
Seriously, what is it about kids, or maybe it's just my kids, but they would rather drink than eat. Which has me wondering if a dinner like this pureed with little broth would lead them to eating more.
EWWW . . . but, it would certainly make dishes a lot easier.
Yield: Serves 6
Easy-Weeknight Chicken Teriyaki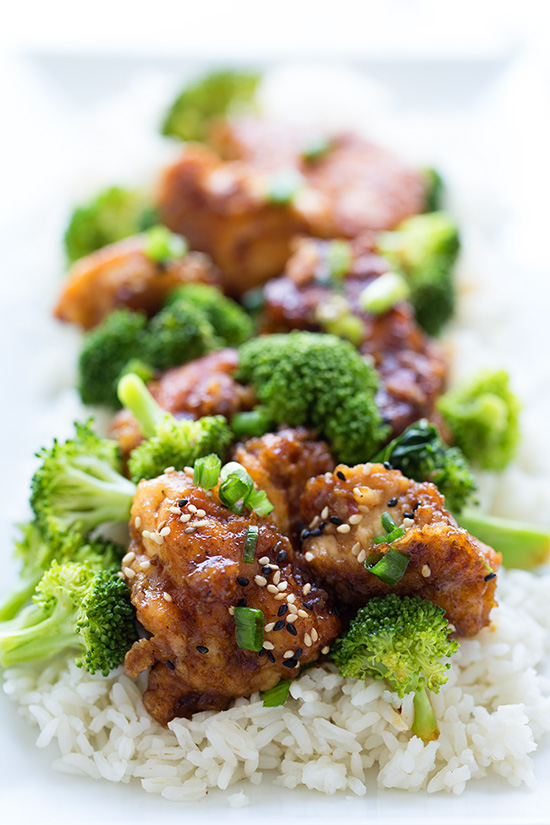 Ingredients
2 lbs boneless skinless chicken meat (thigh or breast), cut into large chunks
1/4 cup rice vinegar
3/4 cup water
Pinch of salt
1 tablespoon cornstarch
Oil for deep frying (should be enough to submerge chicken pieces by 1/2 an inch when deep frying ) + 1 1/2 tablespoons oil
11/2 teaspoon garlic, minced
1/2 grated ginger
4 stalks scallion
SAUCE
1/2 cup cornstarch
1/4 cup water
1 1/2 teaspoons fresh garlic, minced
1/2 teaspoon grated ginger
3/4 cup sugar
1/2 cup soy sauce
1/2 cup Mirin
2 tablespoon Hoisin sauce
1 1/2 cup chicken broth
Instructions
To make sauce: Combine all sauce ingredients in a large bowl and whisk to combine. Cover and refrigerate while cooking chicken
Heat oil to 350 degrees F in a wok or deep frying pan. Dip chicken into cornstarch mixture and allow any excess to drip off. Deep fry chicken pieces until golden brown and crispy. (Make sure not to fry too many pieces at once or oil temperature will drop.) Drain deep-frying oil from pan.
Heat up wok with remaining 1 1/2 tablespoons oil over high heat. Add garlic, ginger and scallions to pan and stir-fry until aromatic, about 30-60 seconds. Add in sauce and bring to a boil; stir and cook until sauce thickens. Add chicken, stir and cook until sauce bubbles. Server immediately over rice. Garnish with black and white sesame seeds. *Optional: Serve with broccoli.

dfdjfdlksjfl;dsa