The holiday season is in high-gear around here, so an Easy Weeknight Chili is a must when things get hectic. This is no ordinary chili – nope, I've cooked up this version with some Newcastle Brown Ale to give it added richness and depth.
Of course I'm a fan of Newcastle Brown Ale on its own, but I also love throwing it into recipes like this or in my cheesy beer dip for some punched-up flavor. For that matter, it's my new favorite go-to ingredient when I want to give my standard recipes a quick flavor tweak.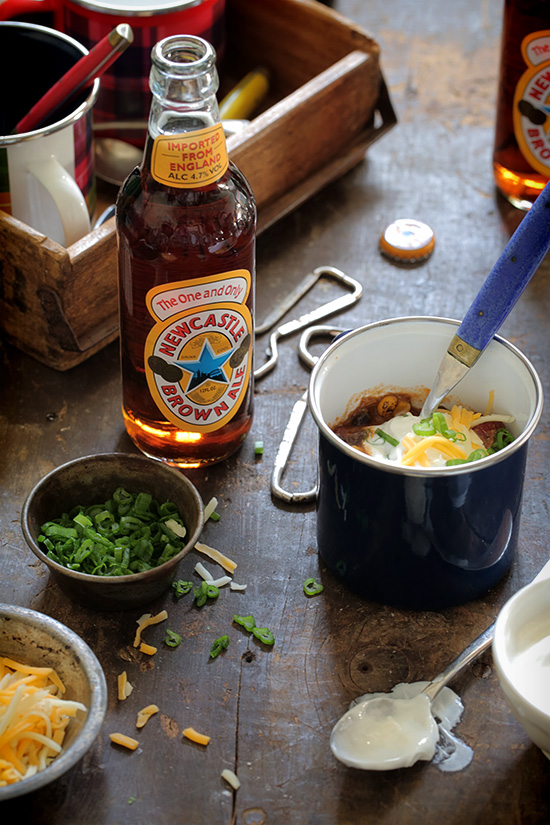 I made this the other night and Naomi and I sat outside and enjoyed it like you see below–out of tin mugs with a cold beer, no kids and it was better than we expected – the chili and the no kid time.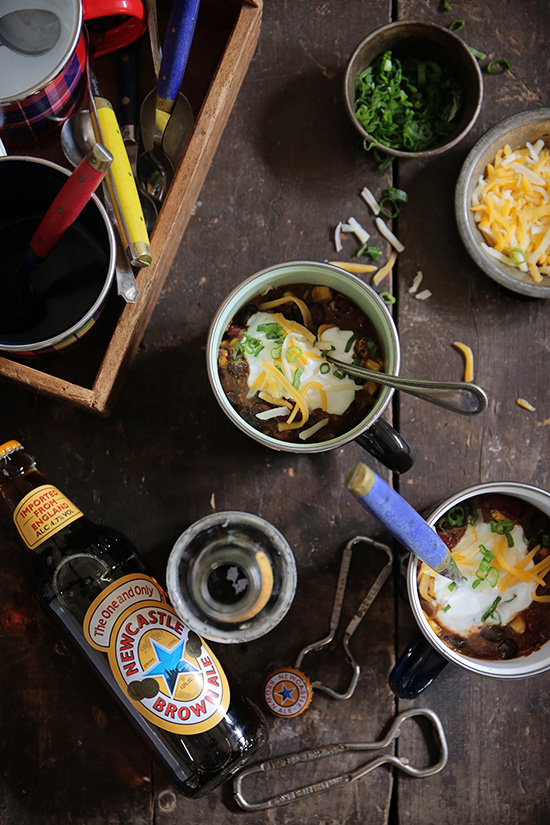 Newcastle Brown Ale is widely available nationwide, so you got this. Go get some and make this chili or make a recipe of your own. Whatever you do, just get busy cooking with America's #1 brown ale.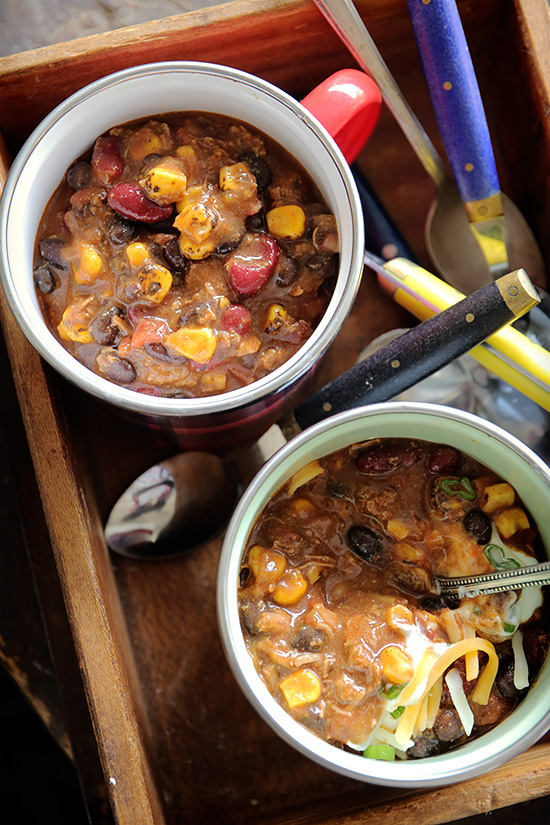 To inspire and encourage you further, Newcastle Brown Ale is giving away a Newcastle Chef Prize pack that includes a $100 Visa gift card so you can buy beer and ingredients. To enter you must leave a comment in the comment section below with what you would make using Newcastle Brown Ale.
*Winner must provide a scanned copy of a valid ID, like a driver license.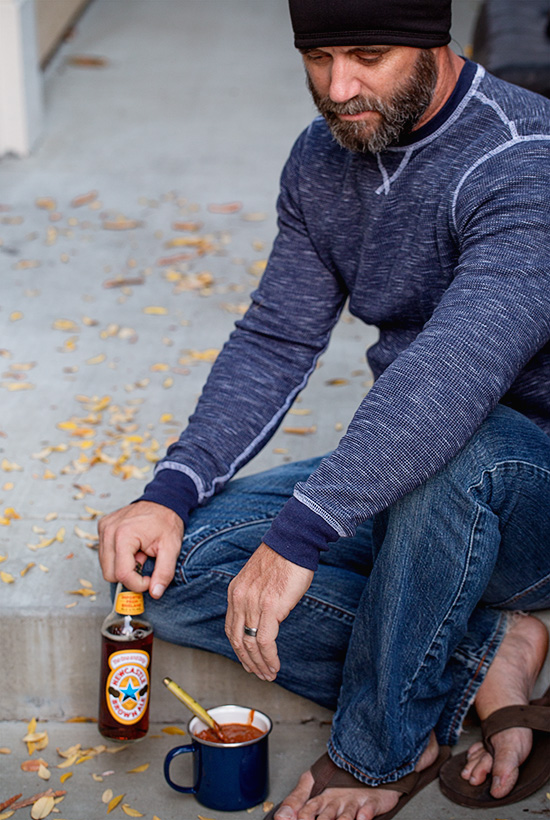 Yield: Serves 4-6
Easy Weeknight Newcastle Brown Ale Chili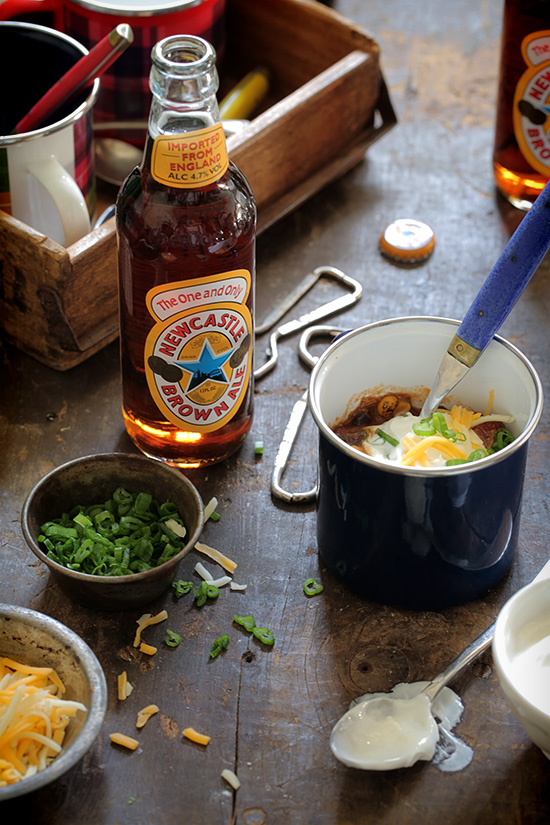 Ingredients
1 tablespoon canola oil
2 pounds ground chuck
1 large onion, chopped
1 28 oz. cans crushed tomatoes
1 6 oz. can tomato paste
1 4.5 oz. can chopped green chiles
2 tablespoons chili powder
1 tablespoon Worcestershire sauce
2 teaspoons ground cumin
2 teaspoons coriander
2 teaspoons (packed) minced canned chipotle chiles in adobo sauce*
1 teaspoon smoked paprika
1 15.25 oz can red kidney beans, rinsed and drained
1 15 oz. can black beans, rinsed and drained
1 12 oz. Newcastle Brown Ale Beer
Instructions
Heat oil in a large heavy sauce pan over medium-high heat. Add in beef and cook until no longer pink. Stir in onions and cook until soft and translucent, about 5 minutes. Add in remaining ingredients and bring chili to a boil, stirring occasionally. Reduce heat and simmer 20 minutes, stirring often. Season with salt and pepper. *Optional: Serve with sour cream, green onions, and cheese.

*This post is sponsored by Newcastle Brown Ale. All opinions are my own.