Blood Orange Margarita ~ A margarita made with winter's best citrus and  mezcal for a little smoke, then finished with Ancho Reyes Chili Liqueur to give it a smooth heat factor.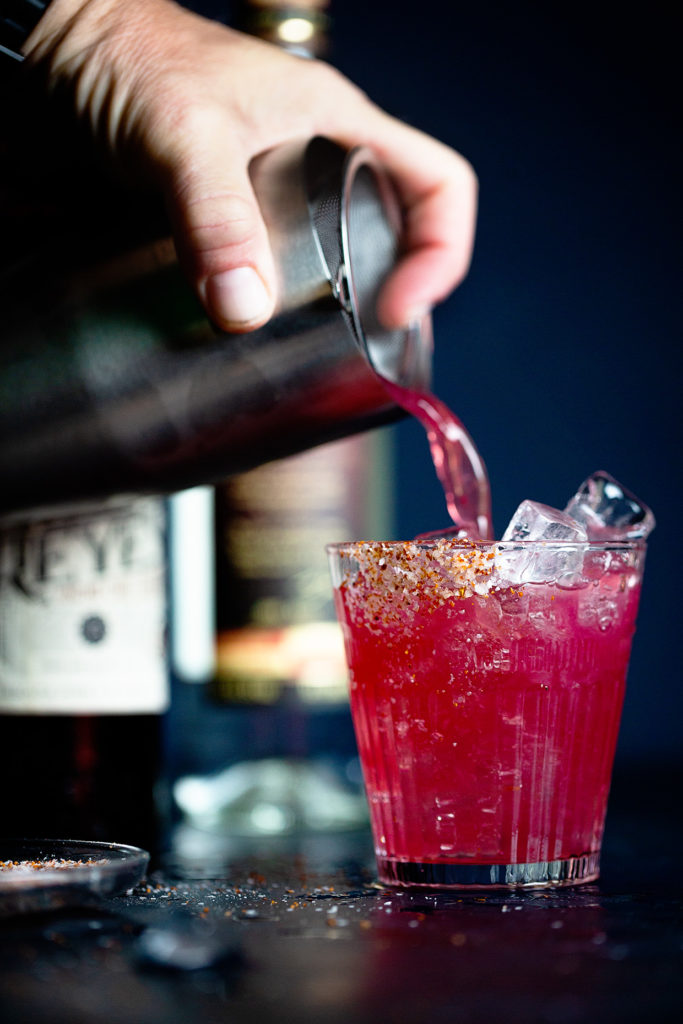 This is my go-to cocktail for bridging winter and summer. Or is that just me?
Spring and summer are creeping up on us, so I'm already thinking poolside margaritas. Long lazy days in the sun sipping on these.
Ugh. Wait. I have kids. Long lazy days in summer plus kids don't really go together. More than likely, I'll be chasing them around if I'm not driving them around.
Although I did promise Naomi we would take more "us" days in the summer. The kids have a way of roping me into their shenanigans, before I know it I'm committed to a day of metal detecting with the toddler, playing basketball to swimming with the tween and drop off and pick up for the teenager.
Whereas Naomi doesn't even have to say no. She's perfected the cutting side eye with the precision of a ninja. It's something to see, but never to be on the other side of. I admire her ability to be so resolute with the kids. I'm definitely the pushover.  No matter how many times I try to practice that "no" or the side eye with the kids, it comes out as, "What time are we doing this?"
So now is a good time to ask you guys if anyone has any great ideas for keeping kids busy for the summer, I'd love to hear them. Let me know in the comment section.
Until then let's have a blood orange margarita – enjoy them while the short blood orange season lasts. When summer hits swap it out for your favorite citrus.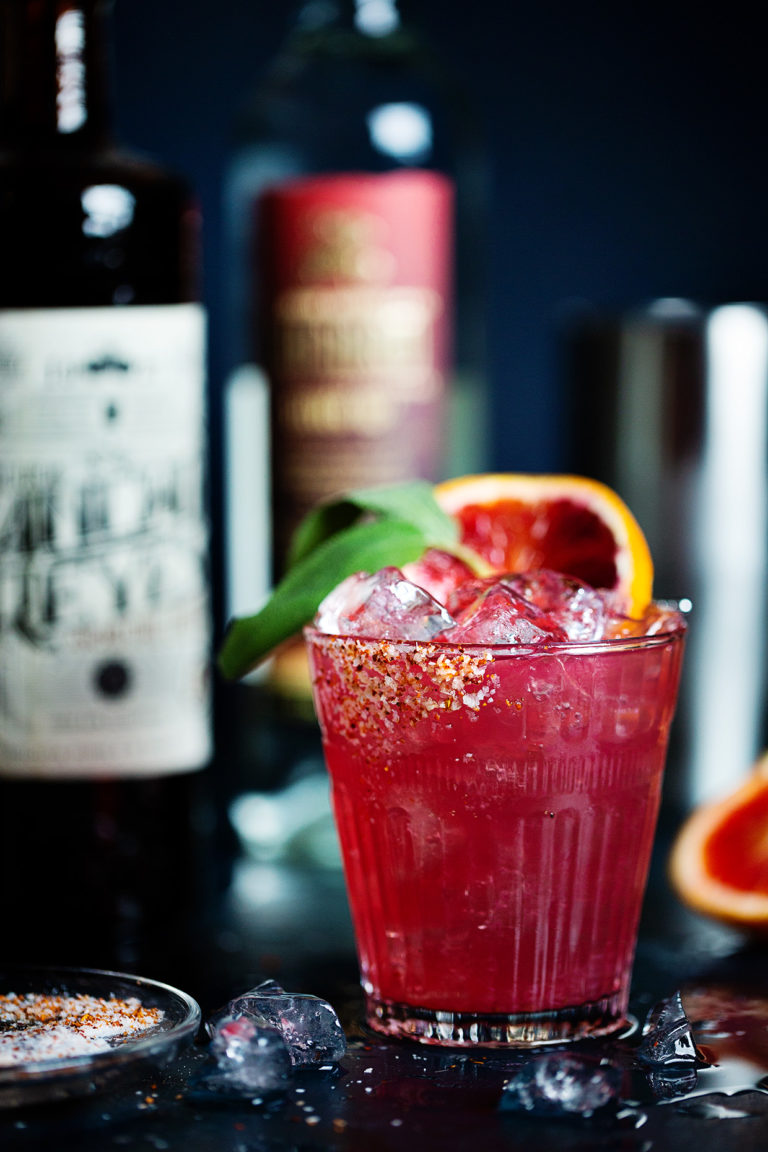 Yield: Makes 1 cocktail
Blood Orange Margarita
Ingredients
2 ounces mezcal
1 ounce Ancho Reyes Chili Liqueur
3/4 ounces blood orange juice
1/4 ounce lime juice
1/2 ounce agave syrup
2 sage leaves, smashed in hand
Tajin (optional for rimming)
Instructions
Add all ingredients into a cocktail shaker. Add ice and shake until chilled. Strain into an ice filled glass. Rim. Optional: Garnish with a blood orange wheel and sage leaf.