I'm still stuck on waffl'n. As long as everyone is enjoying them, why not—right? I'm sure at some point it will jump the shark, but until then I'm still having fun squishing and smooshing everything. Today I'm sharing a simple turkey melt elevated to the nth degree.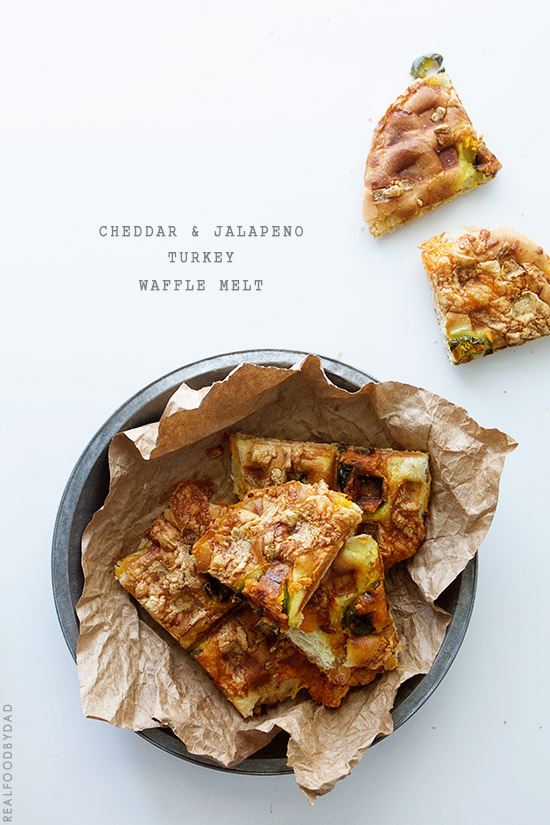 I'll admit, this isn't layered or nuanced in flavors. Nope, its simple and just a straight up good sandwich melt.
I tend to stick with simple-is-best when it comes to food. That may change or it may not as I become more adept at cooking, it's hard to say. But I do know this, I'm never going to have the patience or time for three day recipes or one where the ingredients read like a 30-day grocery list.
This is good thing since, even if I wanted too, my boys would never give me the time. And I'm thankful for that.
Yield: 1
Cheddar & Jalapeno Waffle Melt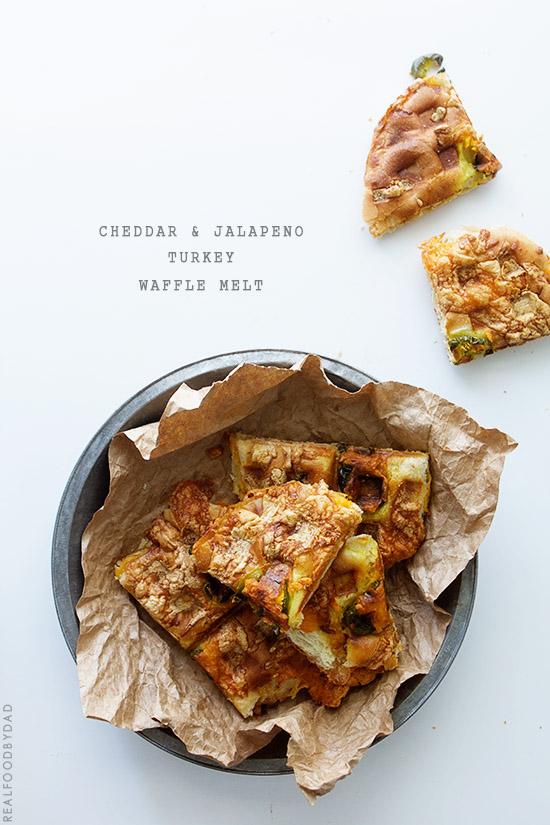 Prep Time 5 minutes

Cook Time 5 minutes

Total Time 10 minutes
Ingredients
1 large cheddar and Jalapeno roll (or your preferred bread), split
mayonnaise and mustard
coarse salt and ground pepper
1 thick slice cheddar cheese
2 oz. shaved turkey
Instructions
Heat waffle iron. Spread mayonnaise and mustard on split roll. Season turkey with salt an pepper. Layer with cheese. Place sandwich in waffle iron and cook until golden brown.