The waffle iron is broken (probably from overuse!), I was out of bacon and most of the cheese in the house was depleted. In fact, the refrigerator and pantry were looking pretty bare, so what follows is a vegetarian style dish.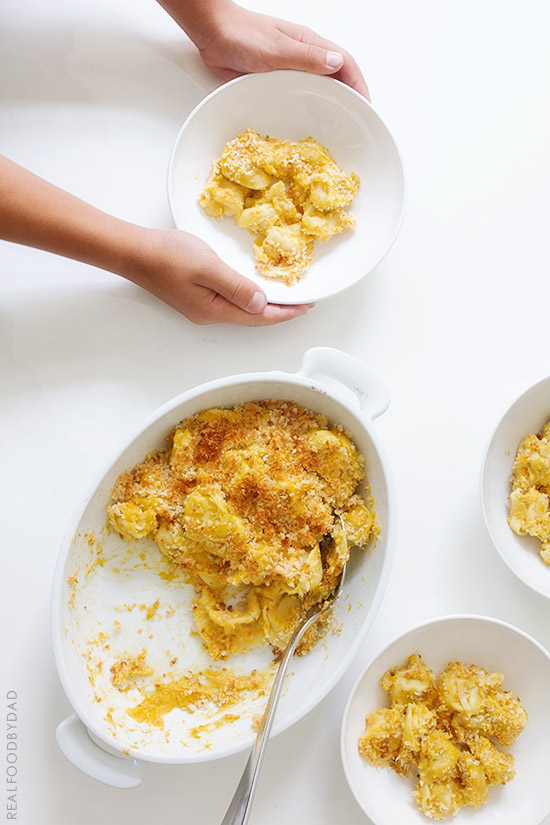 Yep, vegetarian. I know, gasp. I did that too when I realized my protein intake would be in the negative as I was making this. But then . . .
Two bites later—who cares! This was so much better than I expected. Cole and Naomi had seconds, which is saying a lot for those two, who tend to eat like birds.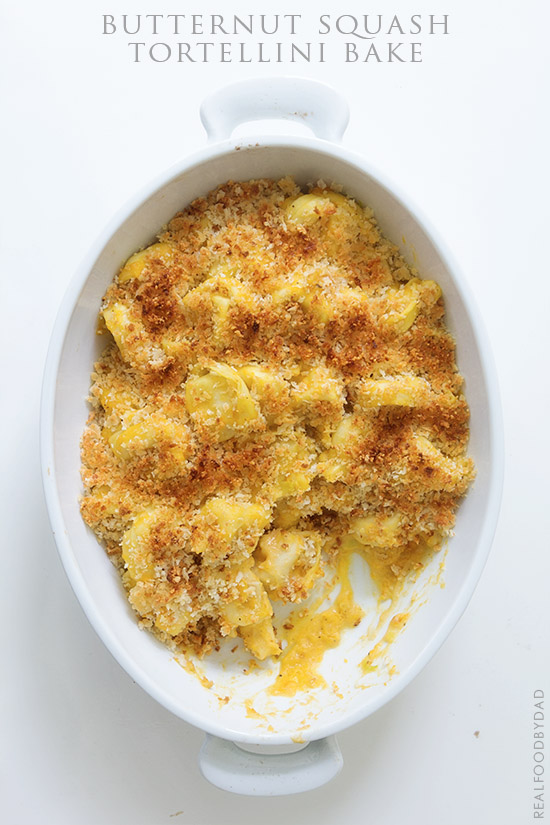 This started out a hit from the get-go with Cole. As soon I pulled the roasted butternut squash out of the oven, he was up against the counter, chin on the top of his hand—waiting for it cool. It wasn't long before he kept plucking them off the bakesheet. I had no idea the kid liked it so much, any other time I would have let him go to town and eat as much as he wanted. But I had a dish to compose and pictures to take.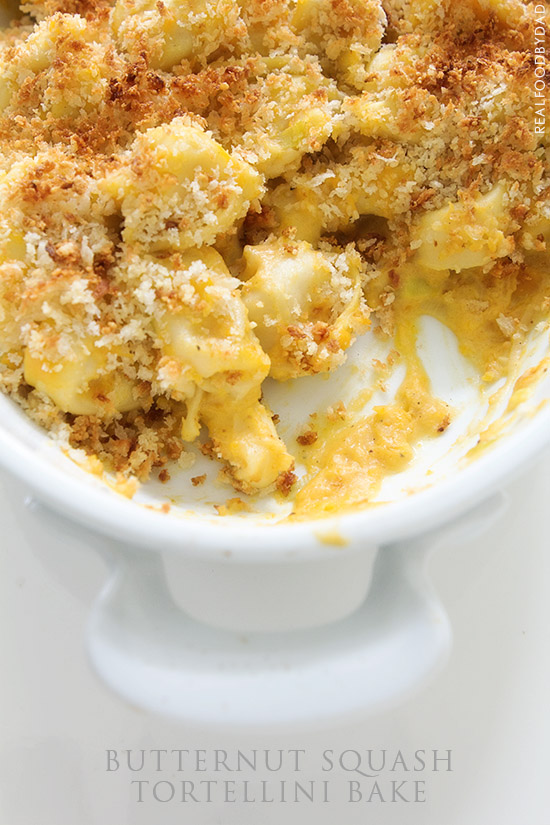 So, he just followed me—watching, waiting, hovering. I didn't object, I just put him to work. I love it when that happens. I love it even more when my family enjoys my dinner as much as they did with this one. Now it's off to Amazon to order a new waffle iron.
Butternut Squash Tortellini Bake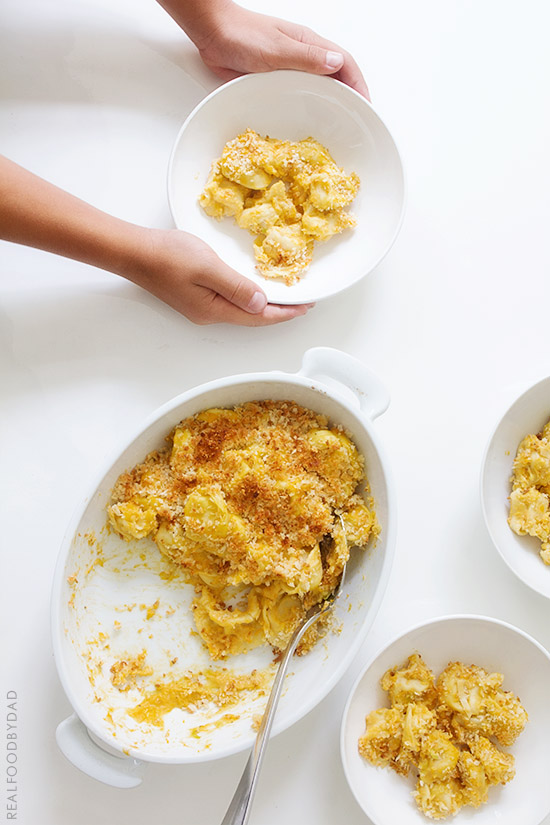 Ingredients
1 lb. cut and ready to cook, cubed butternut squash
1 lb. tortellini, cooked
3 tablespoons butter
2 teaspoons olive oil
6 sage leaves
1/2 cup leeks
1 tablespoon flour
1 1/2 cup milk
1/2 cup finely grated Parmesan cheese
Topping
1/2 cup Panko bread crumbs
3 tablespoons finely grated Parmesan cheese
2 tablespoons butter, melted
Instructions
Place cubed butternut squash on a bakesheet and drizzle with olive oil. Toss to coat. Sprinkle with salt and pepper to taste. Roast at 425 degrees F for about 20-25 minutes or until slightly golden brown and fork tender. Remove from oven; set aside to cool. Transfer cooled butternut squash to a food processor or blender and process until pureed. Set aside.
Melt butter with olive oil in large skillet over medium high heat. Add in sage leaves and cook until crispy. Remove and discard sage leaves. Add in leeks and cook until soft and translucent, about 3 minutes. Sprinkle in flour and whisk for 30 seconds. Pour in milk and add in pureed butternut squash. Whisk to combine and cook until thickened, about 3-4 minutes. Toss with tortellini and transfer to a casserole pan. Set aside to make topping.
To make topping: Combine panko crumbs with parmesan cheese and toss with melted butter. Sprinkle on top of tortellini. Transfer to oven and broil for 2- 3 minutes or until topping is golden brown.