That's right, you read it correctly—Buffalo Chicken Meatballs. Why not? I'm all for making tailgating food easier. Because you know what that means, right?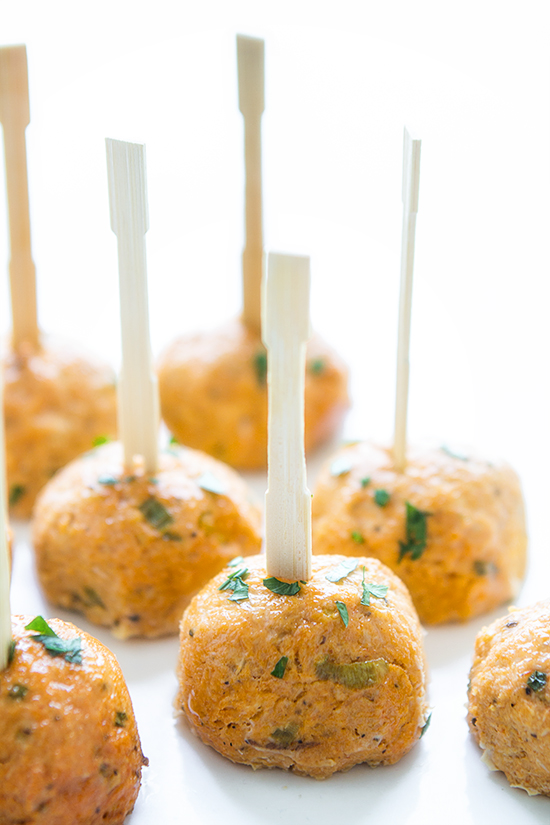 Yup, you guessed it—less time in the kitchen and more time to eat and watch the game.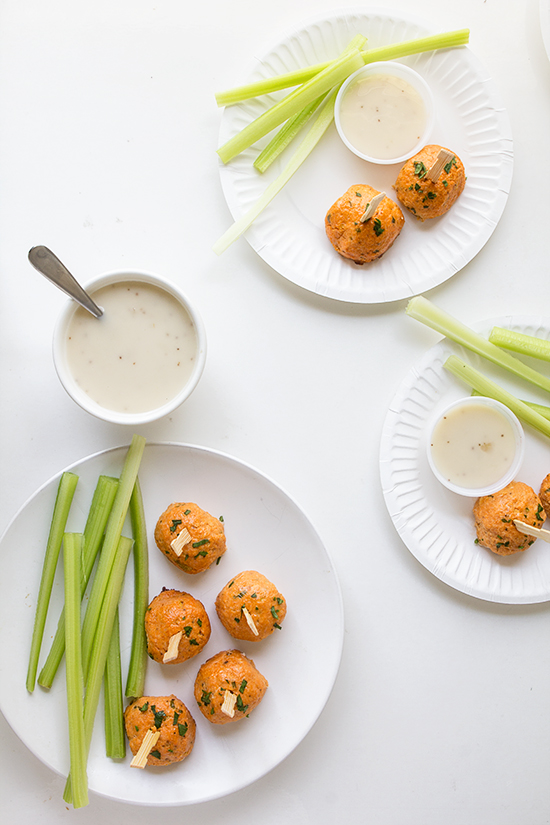 Are you with me? Yes—excellent.
To get started all you need need is a few minutes to prep then roast them for a few minutes, and done. Enjoy!
Yield: Makes approximately 32 meatballs
Buffalo Chicken Meatballs Recipe
Ingredients
3/4 cup Panko crumbs
3/4 cup Franks Hot sauce or your preferred buffalo sauce
1/4 cup celery stalk, minced (about 1/2 celery stalk)
1 egg
1 1/2 teaspoon teaspoon kosher salt (3/4 teaspoon if using table salt)
1/2 teaspoon fresh cracked black pepper
1/2 teaspoon garlic powder
1/2 teaspoon onion powder
1/2 teaspoon celery salt
2 green onions, thinly sliced
3/4 cup Franks Hot sauce or your preferred buffalo sauce
1 lb. ground chicken
Instructions
Preheat oven to 450 degrees F. Line a baking sheet silicone baking mat or lightly cover inside or cover with non-stick spray; set aside.
In a large bowl, using your hands mix all ingredients until well combined. Roll the mixture into 1 inch meatballs, making sure to pack the meat firmly.
Place meatballs side-by-side to form a grid on prepared baking sheet. Bake for 15-20 minutes or until meat thermometer inserted in the center reads 165 degrees F. Remove from oven and serve immediately. Serve with blue cheese dressing and celery stalks.