Let's kick off the week with some Breakfast Nachos. Are you ready for it?
I'm totally stretching the standard breakfast with this one, but I see eggs, avocado, breakfast potatoes and chopped grilled chicken (dinner leftovers)— legit breakfast components that are nestled in copious amounts of cheese layered between tortilla chips. Who is going to say no to that?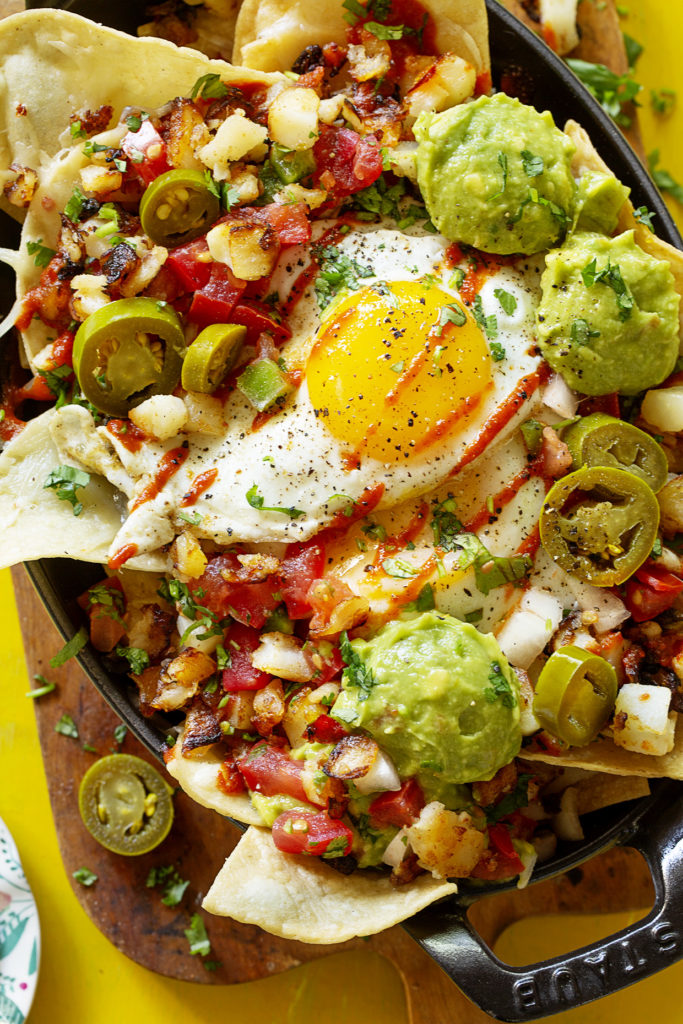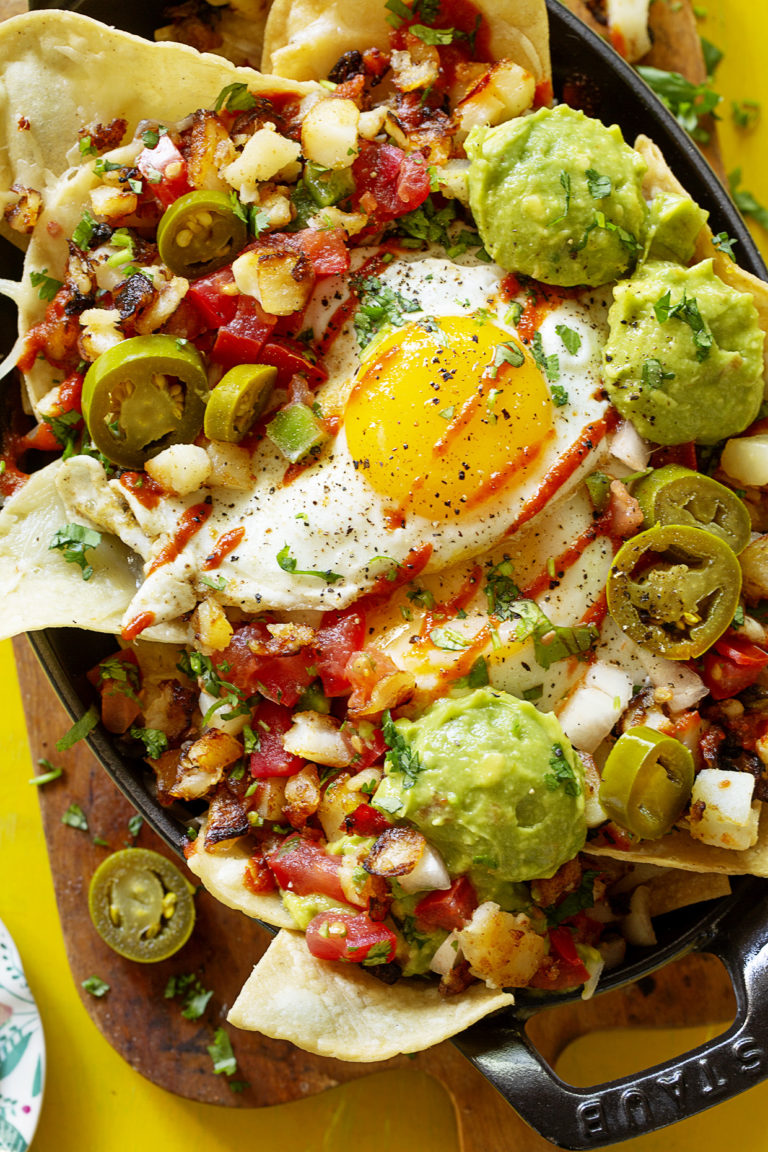 My toddler. How is this boy my child?
"Not breakfast, Daddy."
I'll tell you how he's my kid. He's me as a kid. Picky eater and very routined. That means breakfast for him usually means yogurt and scrambled eggs. Any change is met with resistance, if not straight up aversion.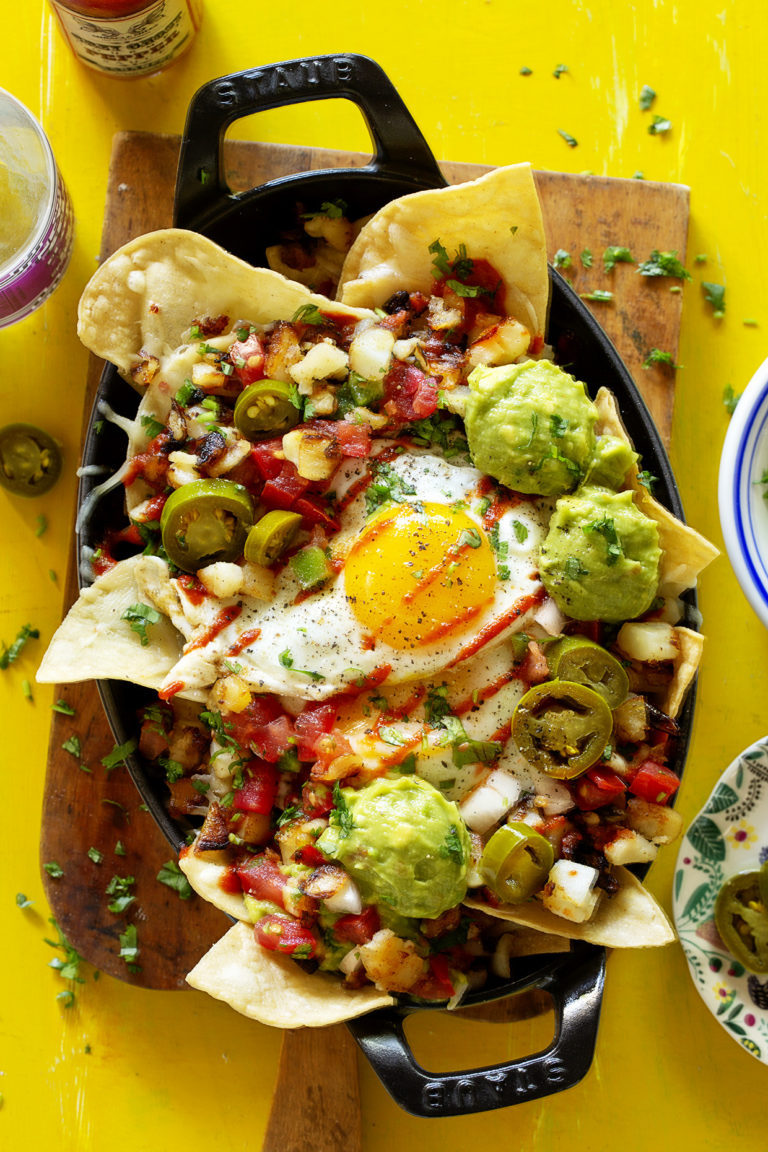 But I know his weakness: sweets. He always makes exceptions for sweets, something he definitely picked up from Naomi. Naturally, I solved the problem like any good parent.
"Eat your nachos and I'll let you have 2 Oreos when you're done."
Nachos cleared. Week started and now I only need the Warriors to win because I have a heavy wager raging with my 11-year-old. A month of chores is on the line and I definitely don't want to do his while trudging through mine as well.
Yield: Serves 4 to 6
Breakfast Nachos
Ingredients
8 ounces tortilla chips
1 cup shredded Peppered Monterey Jack cheese
1 cup cooked breakfast potatoes
1 cup cooked and chopped chicken
2 fried eggs
Toppings
Pico de Gallo
guacamole
pickled jalapeños
chopped cilantro
hot sauce
Instructions
Heat oven to 350 degrees F. Arrange half chips in a 9x13 inch pan. Top with half cheese, breakfast potatoes and chopped chicken. Repeat with half of cheese, breakfast potatoes and chopped chicken. Bake until cheese is melted, about 8 to 10 minutes. Serve with fried eggs, Pico de Gallo, guacamole, jalapeños, chopped cilantro and hot sauce.