I figured while I was on a breakfast roll, why not throw in some breakfast cookies? Some healthy sweets to go with your morning smoothie is always an added plus, right?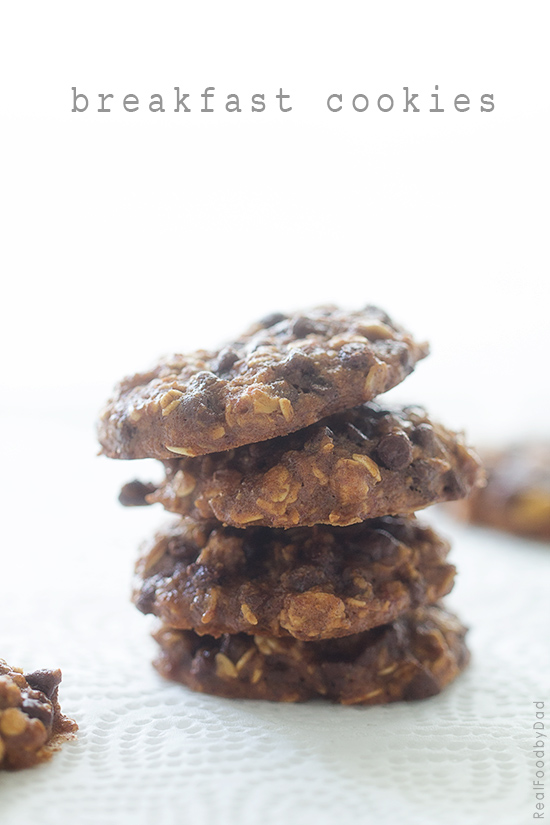 These Breakfast Cookies are from Laura Fuentes' (the creator of MOMables.com) latest book, The Best Homemade Kids' Lunches on the Planet.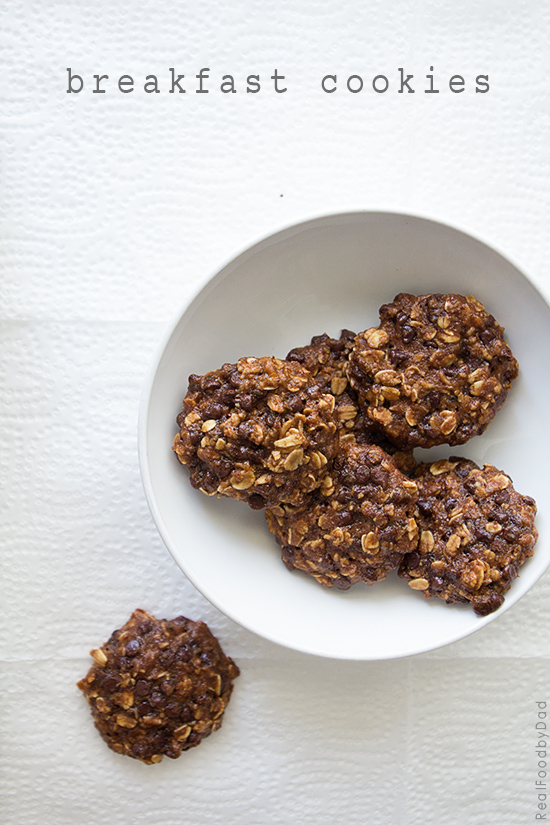 They are packed full of goodness like oatmeal, peanut butter, honey some protein powder and even ground flaxseed. The recipe, like all of the other recipes in the book, are easy to follow and easy to make—so much so, that I had Cole make these with me.
We made them, we ate them and we are already planning our next recipe from her book. We just can't decide if it's going to be something from Chapter 4, Add Some Fun: Interactive Lunches for Picky Eaters or from Chapter 5, Fill the Thermos: Portable Hot Lunches.
Are you catching on that this is a book review?
Yep, a book review for any parent who is always racking their brain for what to make their kid for lunch. What you can expect in this book is a whole lot of easy recipes that you can quickly throw together. Foods that your kids will actually like, along with some of the recipes, like this one, that include good-for-you things, like flax seed (and for those wondering, no you can't taste it). There's also fun sandwiches, like her Blueberry Heaven that utilizes blueberry bread, and as Laura will tell you, "When it's served with plenty of fruit and veggies, it's not such a bad lunch after all."
Want to shake-up the sandwich-centric lunch? No problem, her book includes wraps and pinwheels that even incorporate dinner left-overs, easy-to-find ingredients and kid-friendly combinations.
Of course as with every useful book geared towards parents, the last chapter provides tips and techniques for meal planning. Now that is something I'm always trying to improve upon. With a little help from this book I'm determined to get better at this year and you can too!
To purchase this book head over to Amazon or find it in Barnes and Noble.
Yield: 12
Breakfast Cookies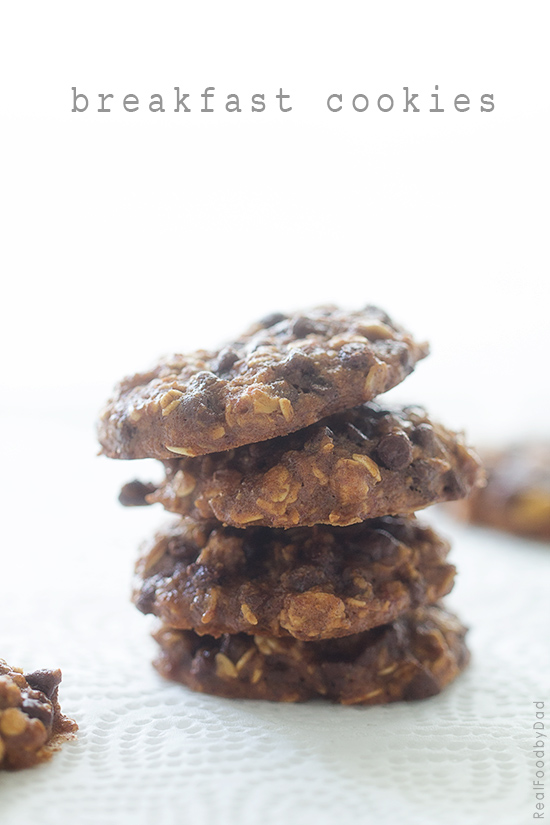 Ingredients
1 large banana, mashed
1/2 cup peanut butter
1/2 cup honey
2 teaspoons vanilla extract
1 cup old-fashioned oats
1/4 cup whole wheat flour
1/4 cup ground flaxseed
1/4 cup powdered milk or vanilla protein ( I used chocolate protein)
2 teaspoons ground cinnamon
1/2 teaspoon baking soda
3/4 cup chocolate chips
Instructions
Preheat oven to 350 degrees F and line to bakesheets with parchment paper.
In a standmixer bowl add in banana, peanut butter, honey and vanilla and beat until combined. In a separate bowl whisk together oats, flour, flaxseed, protein, cinnamon and baking soda. With the mixer running, slowly add the dry ingredients into the wet ingredients.
Scoop out 1/4 cup of dough onto bakesheet placing them 3 inches apart from one another. Using your hands flatten out dough to 1/2 inch thickness. Bake for 15 minutes or until lightly browned. Remove from the oven and let cool on bakesheet for 5 minutes before transferring to a wire rack.