Calling all procrastinators (or those out of time)! Here's a last-minute 4th of July dessert idea you can throw together in just 10 minutes.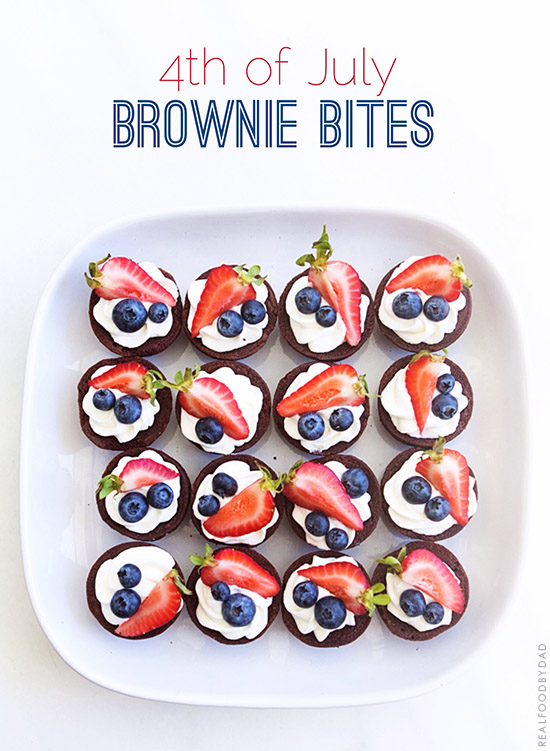 Baseball finally died down, out of time and nearly out of energy, I needed something to put together quickly and easily for our 4th of July. Since Naomi is the resident baker of the house, I didn't bother making homemade brownies—and, well, it's just easier to use good store-bought brownie bites for this. The only thing you have to make is the whipped cream. And if it were up to me, I would have used Ready Whip, but she insisted that I make that.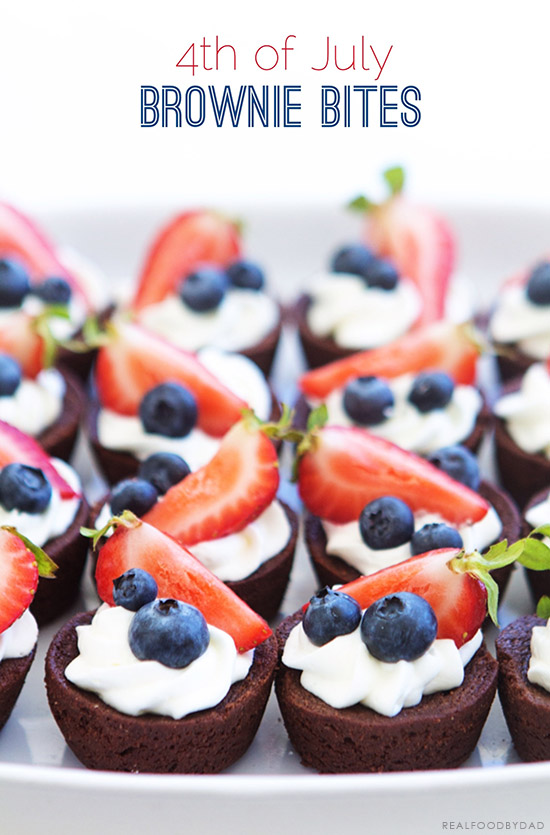 I'm so glad I did, it's easier than I ever imagined and tastes so much better. So yeah, these little bites are semi-homemade and a sure bet when it comes to a crowd-pleasing dessert this 4th of July!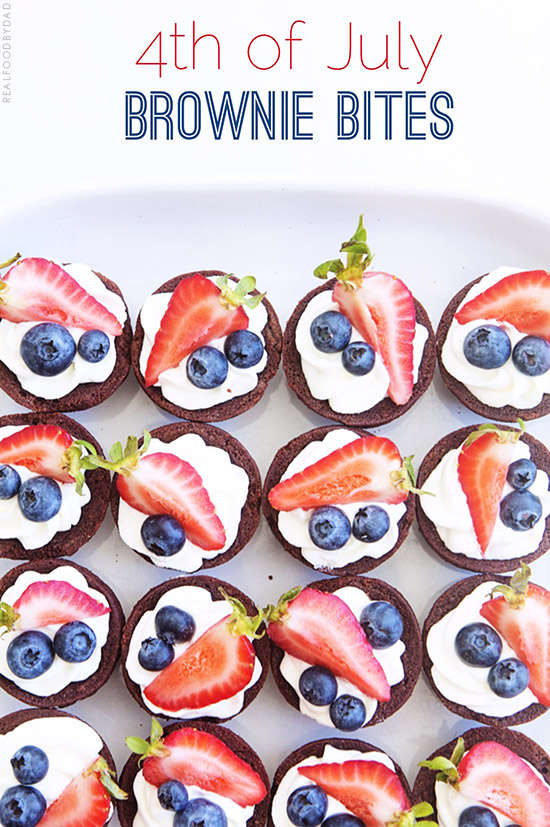 Happy 4th of July, everyone!
Yield: 16
4th of July Brownie Bites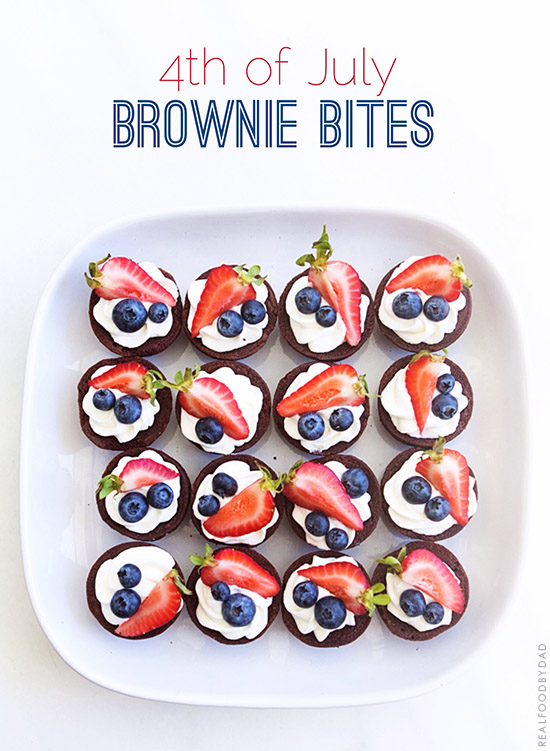 Ingredients
16-18 brownie bites, store bought or homemade
1/2 cup whipped cream
3 tablespoons granulated sugar
5-6 strawberries, quartered
3 oz. blueberries
Instructions
To make whipped cream: Place cream and sugar in a chilled bowl, and using a hand held electric mixer beat on high until stiff peaks form. Transfer whipped cream to a pastry bag fitted with a open star tip. Pipe whipped cream onto brownie tops and layer with strawberries and blueberries.