You know I can't go too long without sharing a waffled recipe, so today I'm pairing it with a classic for a fast and easy weeknight meal with these Waffled Sloppy Joe Sliders.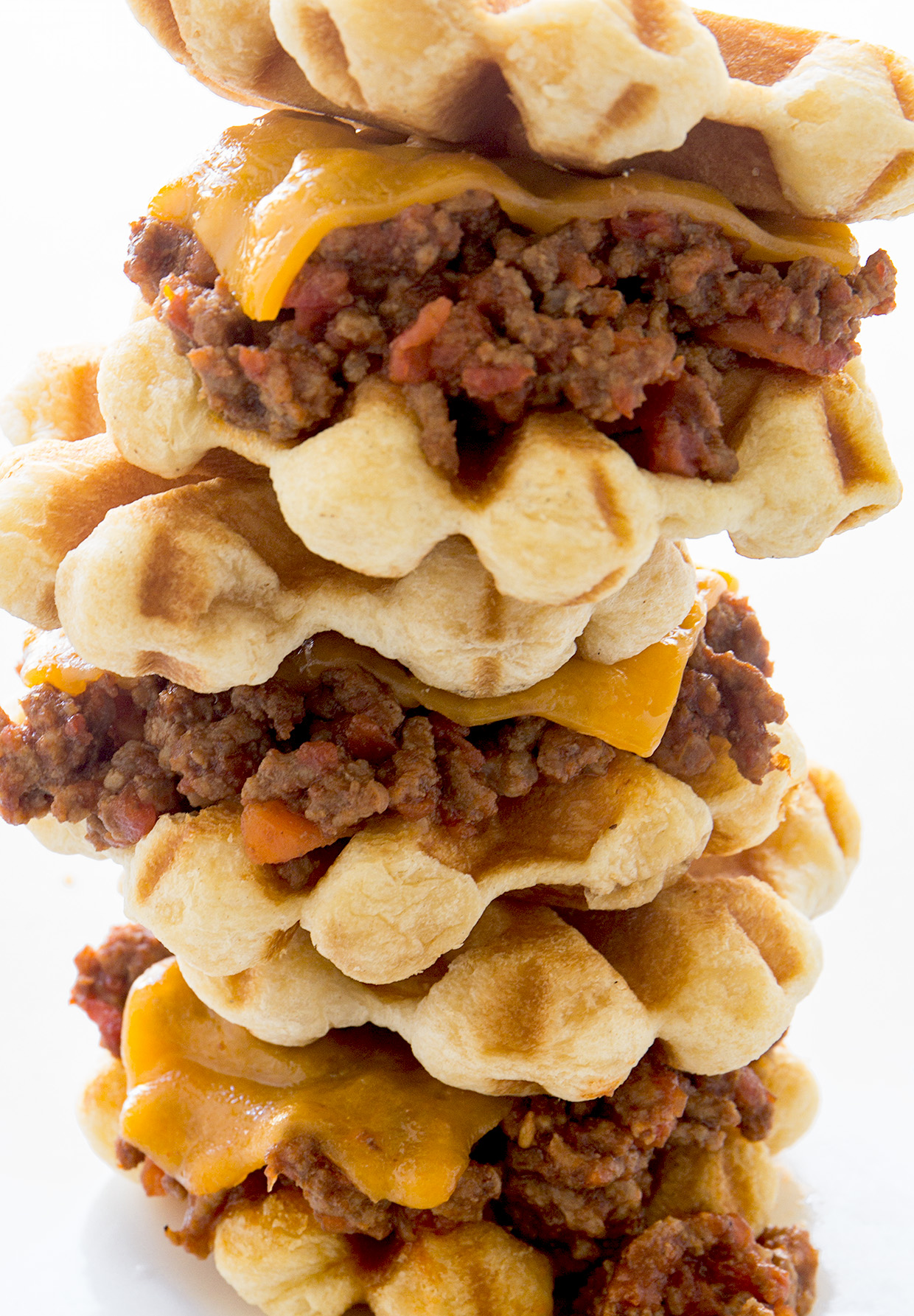 And the waffle itself, is a nothing more than Pilsbury Crescents waffled. Yes, I did, and it's awesome! I may never make waffles from scratch again. Okay, I'm exaggerating, but seriously you need to try this. It's so good.
I can't say everything I make has the kids running to the table, but what I do know is when it's a waffle recipe, everyone is seated without a second dinner call.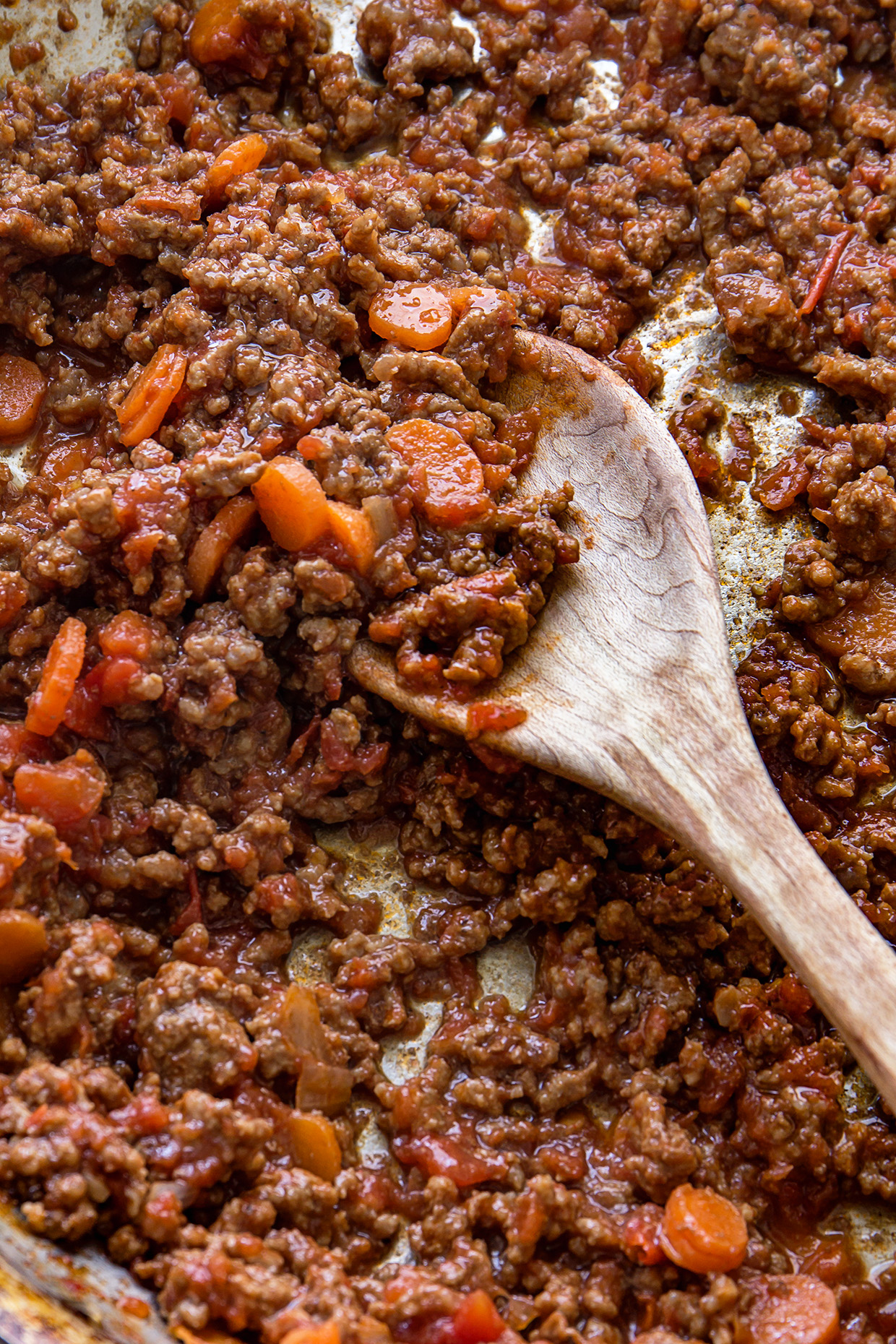 In fact, when it's a waffle dinner, we end up talking about who has the best idea for the next waffle recipe. If I left it up to Cole, half the pantry would end up in the waffle iron. Something he calls a "suicide waffle", it's an idea that comes from making suicide drinks. If you aren't familiar with that, it's simply a putting every fountain drink in one cup. So yeah—sucide waffles—ewww, no!
But I'm taking suggestions, so if you think of one you want to see—order up in the comments!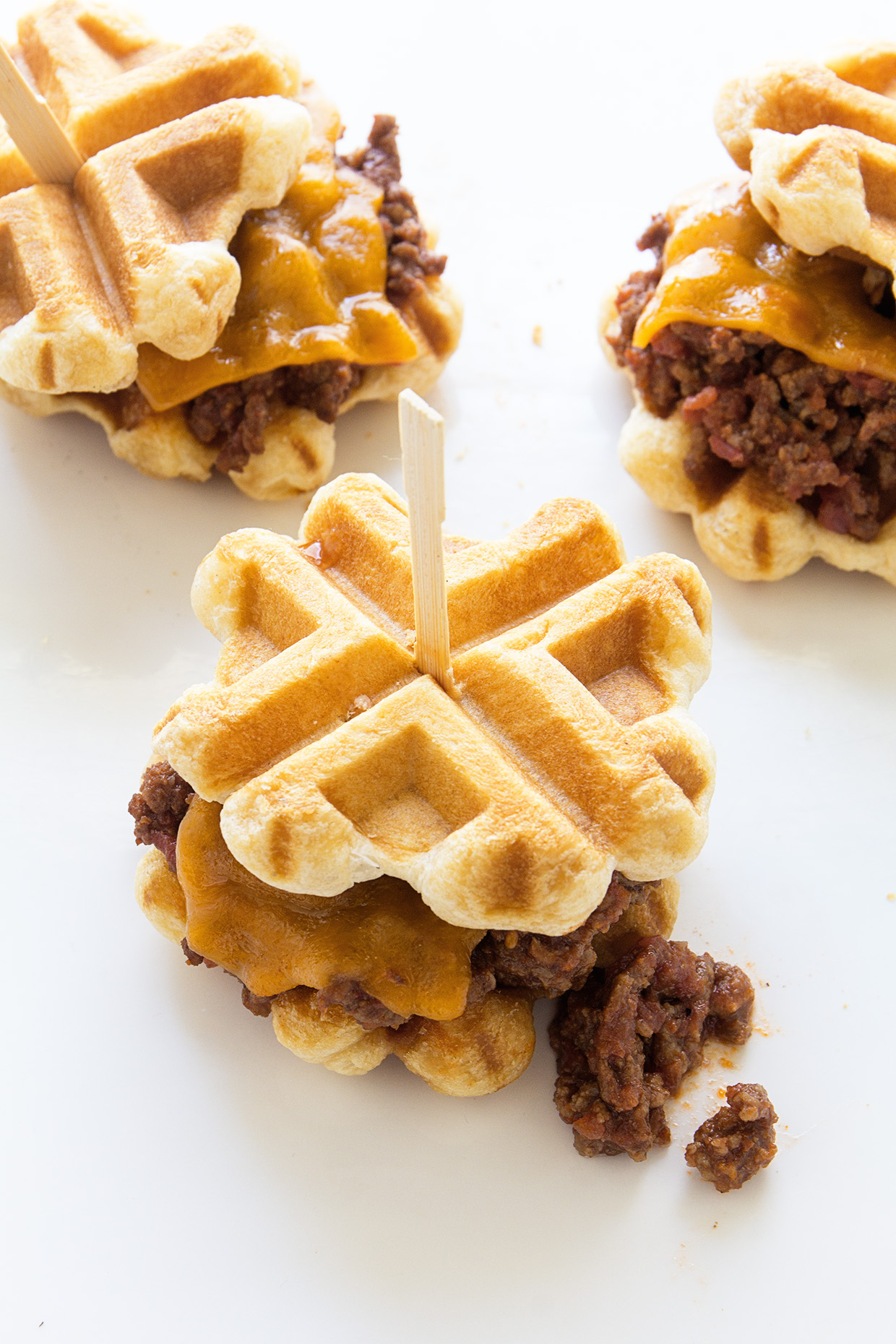 Yield: Serves 4
Waffled Sloppy Joe Melts
Ingredients
1 Tbsp canola oil
1/2 cup diced onion, diced
1/2 cup diced carrots
1/2 cup finely chopped celery
3 crushed cloves garlic
1 1/2 lb ground beef
1 1/2 teaspoon kosher salt
1 teaspoon fresh cracked pepper
1/2 teaspoon cayenne pepper
2 cups tomato sauce (or 1 15-ounce can whole tomatoes, puréed)
1 tablespoon tomato paste
1/2 cup ketchup
2 tablespoon brown sugar
1 tablespoon Worcestershire sauce
Instructions
Heat oil in large frying pan over medium heat. Once oil is hot, stir in onions, carrots and celery. Cook until onions are translucent and carrots and celery are soft, about 5 minutes. Stir in garlic and cook for 2 more minutes.
Increase heat to medium-high, stir ground beef into vegetable mixture. Cook, stir and crumble meat until browned, about 10 to 12 minutes. Stir in salt, pepper and cayenne pepper.
Lower heat back to medium and add tomato sauce, tomato paste, ketchup, brown sugar and Worcestershire sauce. Cook and stir until the liquid is reduced by a third and mixture is thick, about 15 to 30 minutes