Tuscan Chicken Pasta Recipe ~ A chicken pasta recipe loaded with sautéed chicken, crispy pancetta, sweet sun-dried tomatoes and brown-buttered mushrooms.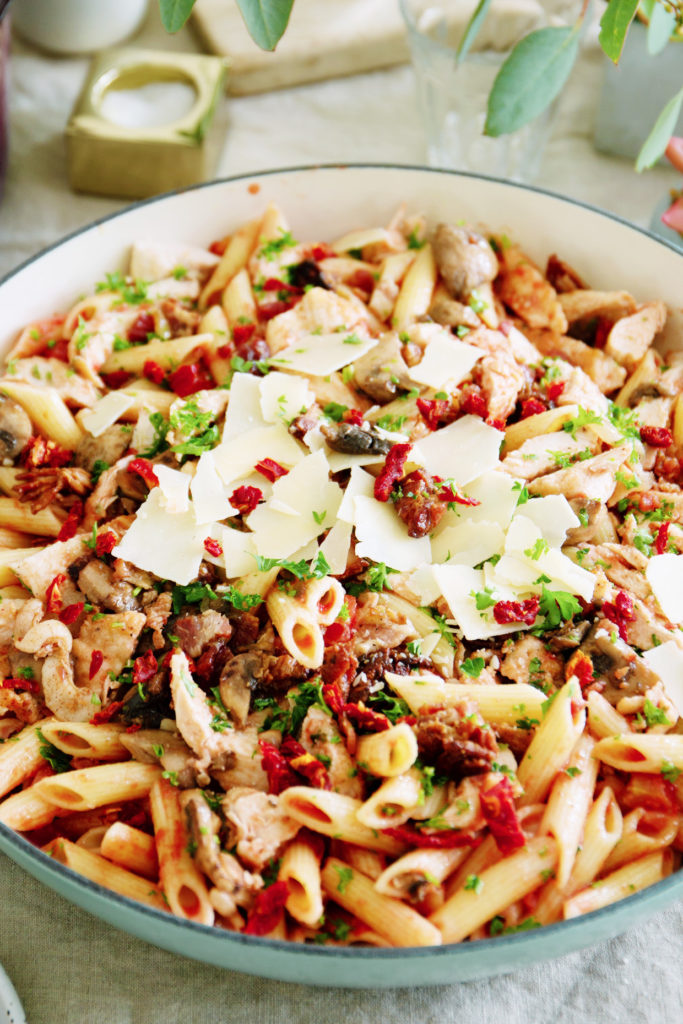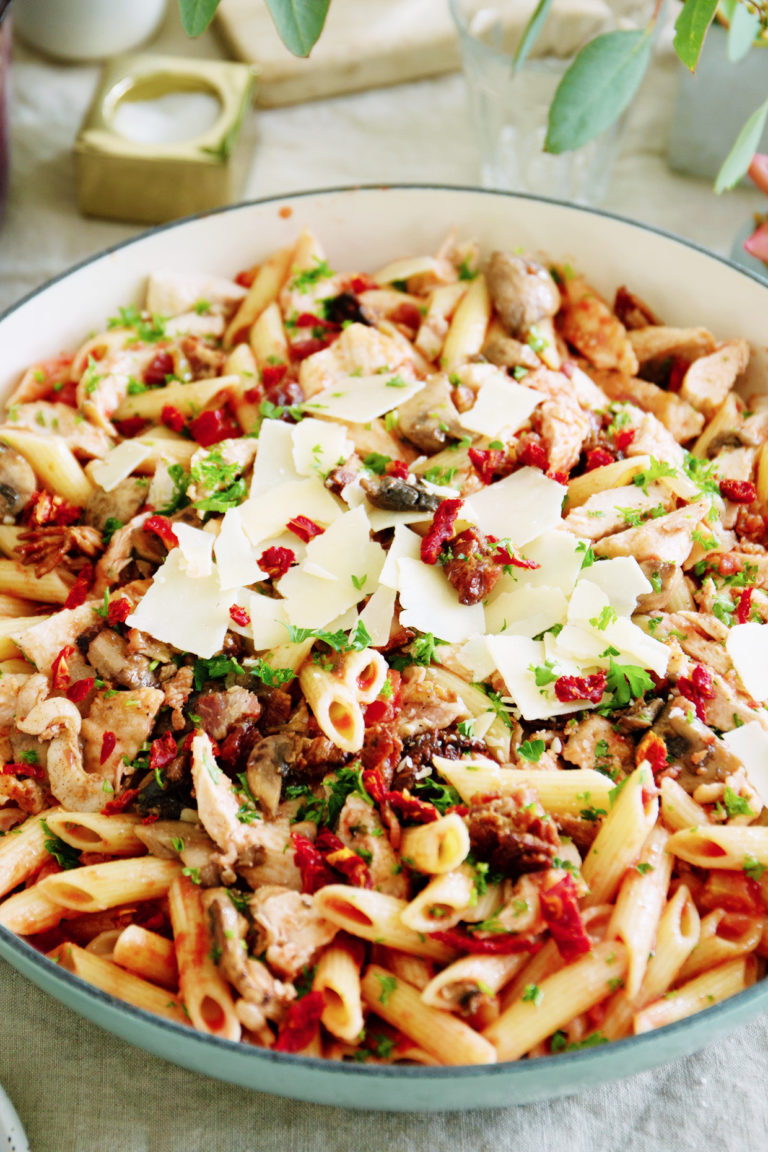 I know, I'm on a pasta run as of late, but who has ever complained about that? At least in my home no one has ever said, "Too much pasta, stop." It's actually been the opposite, my kids would eat pasta everyday. Connor will go as far as snacking on pasta like how other toddlers snack on Cheerios and Goldfish.
What can I say, he's my boy—which is to say—we aren't ever going to stop carb-loading.
Yield: Serves 4
Tuscan Chicken Pasta Recipe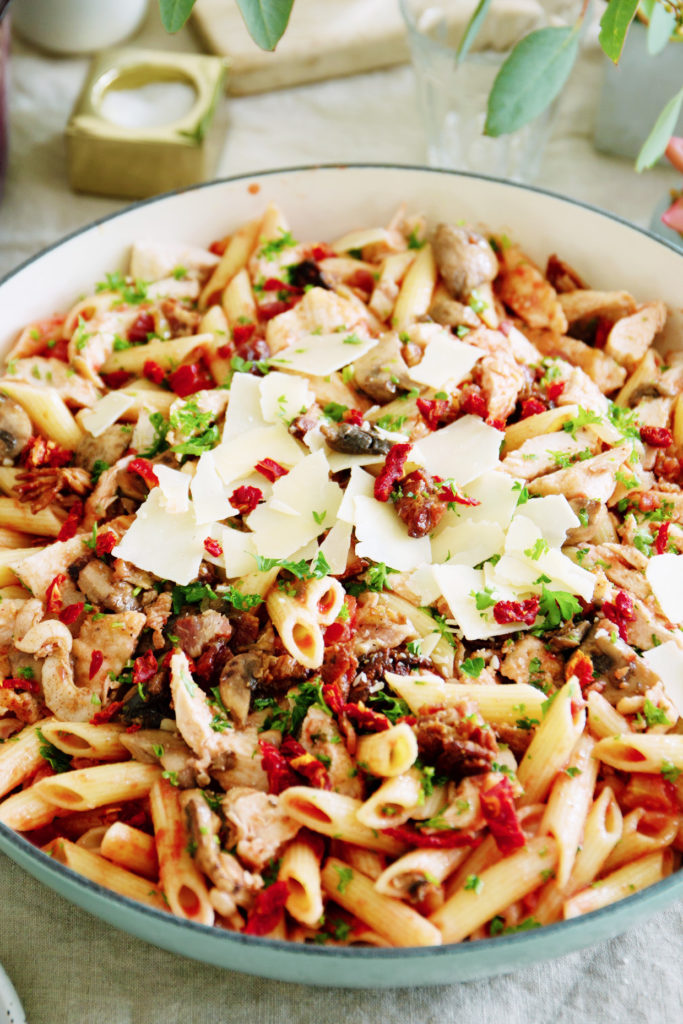 Ingredients
12 oz. cooked penne pasta
4 - 5 tablespoons olive oil, divided use
2 lbs. boneless, skinless chicken breasts, halved horizontally
kosher salt
freshly ground pepper
6 slices of pancetta
1 small onion, chopped
2 garlic clove, minced
12 oz. cremnini mushrooms
1/2 cup heavy cream
1 cup parmesan cheese
16 oz. chopped tomatoes
Instructions
In a large pot of salted boiling water, cook pasta according to package. Remove pot and drain, reserving 1/2 cup pasta water and setting cooked pasta aside.
In a large skillet over medium-high heat, heat 2 tablespoons oil until hot and shimmering. Season both sides of chicken with salt and pepper. Add the chicken to the pan, working in batches as needed to avoid crowding, sauté until chicken is cooked through and golden brown, about 3 to 4 minutes on each side. Transfer chicken to a plate. Repeat as necessary, making sure to add more olive oil as needed between batches.
In the same pan, cook the pancetta over medium heat until crispy, about 5 minutes. Transfer to a paper towel-lined plate to cool.
Add the remaining 2 tablespoons olive oil in the pan. Once the oil is hot and shimmering, add the onion, garlic and mushrooms. Cook, stirring every now and then until mushrooms are softened and begin to brown on edges, about 10 minutes. Season with salt and pepper to taste. Add the heavy cream, parmesan, 1/2 cup reserved pasta water and the the chopped tomatoes, stir to combine. Add the cooked pasta and stir to coat. Remove pan from heat.
Slice the cooled chicken and crumble the pancetta, then fold both into the pasta. Top with additional grated parmesan and chopped parsley. Serve immediately.
For all you March Madness game lovers, don't worry, I have a treat coming your way! I'll interrupt the pasta recipes for a bit with a few game-day must makes.