What is better than party season coinciding with the holidays? Nothing, except it gets better each year, especially as my boys get older and the baby has finally traded in the zombie stumble for steady walking.
Now if only the squealing and shouting could subside to talking, my ear drums along with everyone else's in the family will be much relieved.
All that aside, it's the time of the year I most look forward to. There is something to be said about tradition, and for the last few years, Naomi and I have been making the majority of the sides while my mom makes the turkey.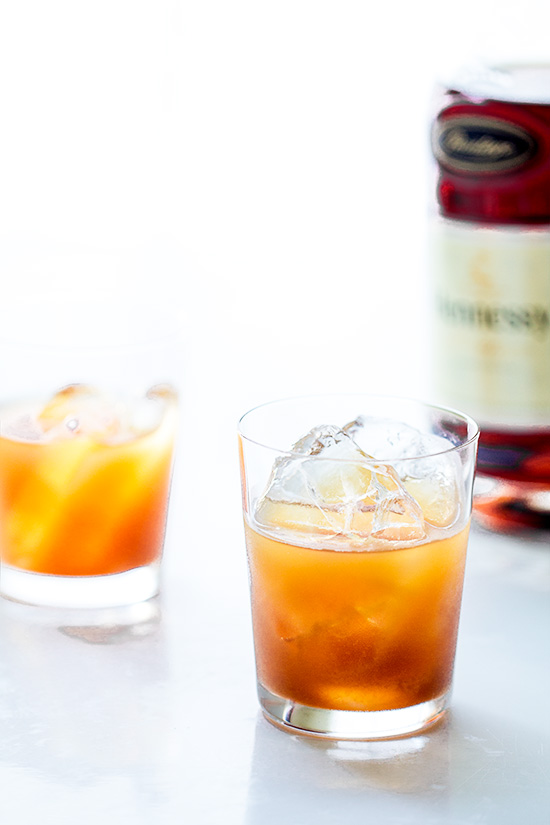 To start things off in the kitchen, I'm usually the one that can be found mixing a drink to get us going. My choice this year: The Hennessy Apple. I love the combination of the sweet apple against the warmth of the cognac.
This simple recipe is an adaptation from here, so if you find yourself unable to break away to mix this, you can easily call out the recipe for someone else to do it. Enjoy!
Yield: Makes 1 drink
The Hennessy Apple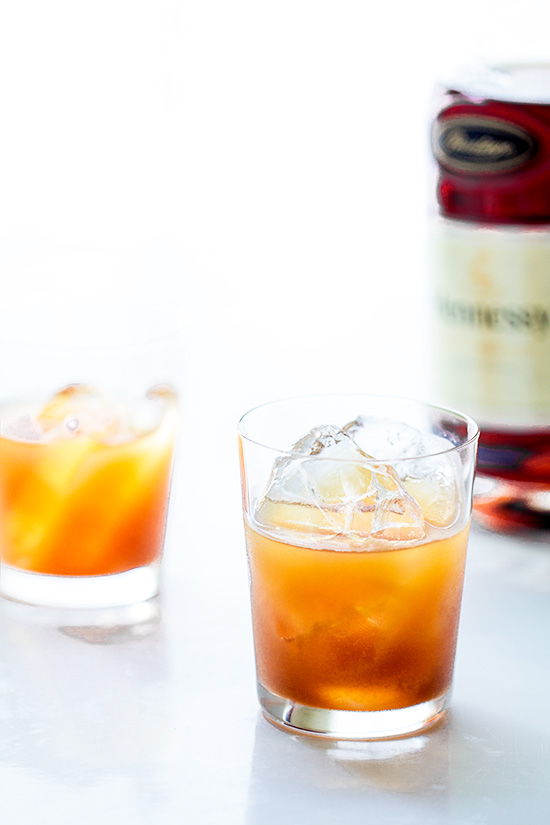 Ingredients
2 oz. Hennessy V.S
4 oz. Apple juice (preferably fresh)
Instructions
Pour Hennessy cognac into ice-filled glass. Top with fresh squeezed apple juice or high quality apple juice. *Optional - Garnish with freshly sliced apple.