**This is a sponsored post in collaboration with JUST.
With a little help from my friends at JUST, I'm kicking off an unofficial start to summer with this delicious Thousand Island Grilled Chicken recipe.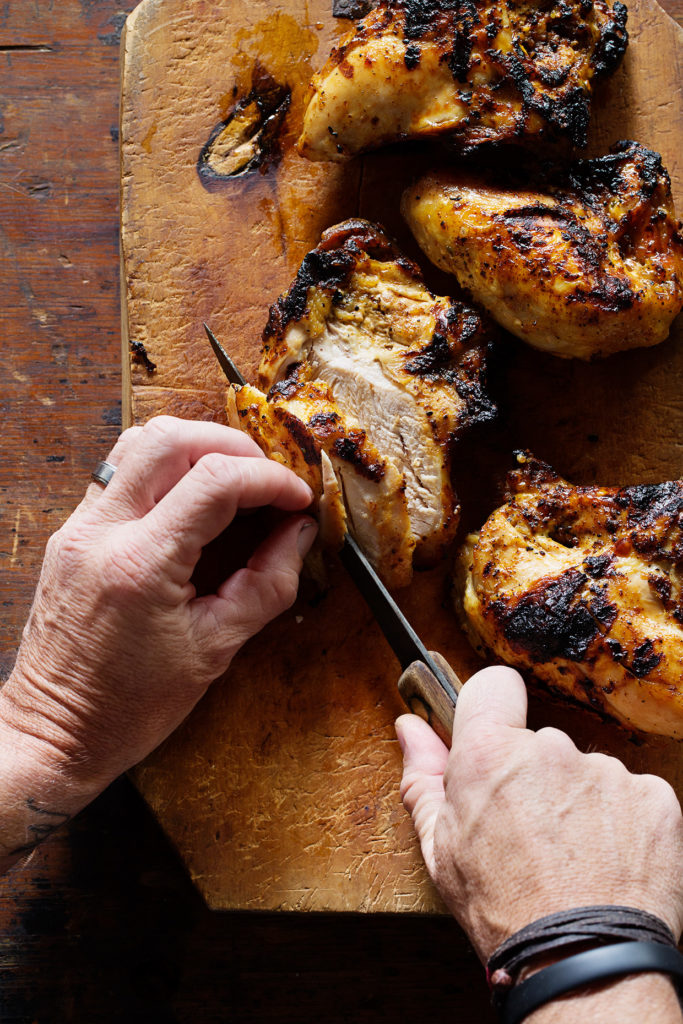 I know you probably have a dozen grilled chicken recipes but go ahead and make it a dozen plus one. You are going to love how a slather of Just Thousand dressing transforms your everyday grilled chicken into something you'll crave all year long.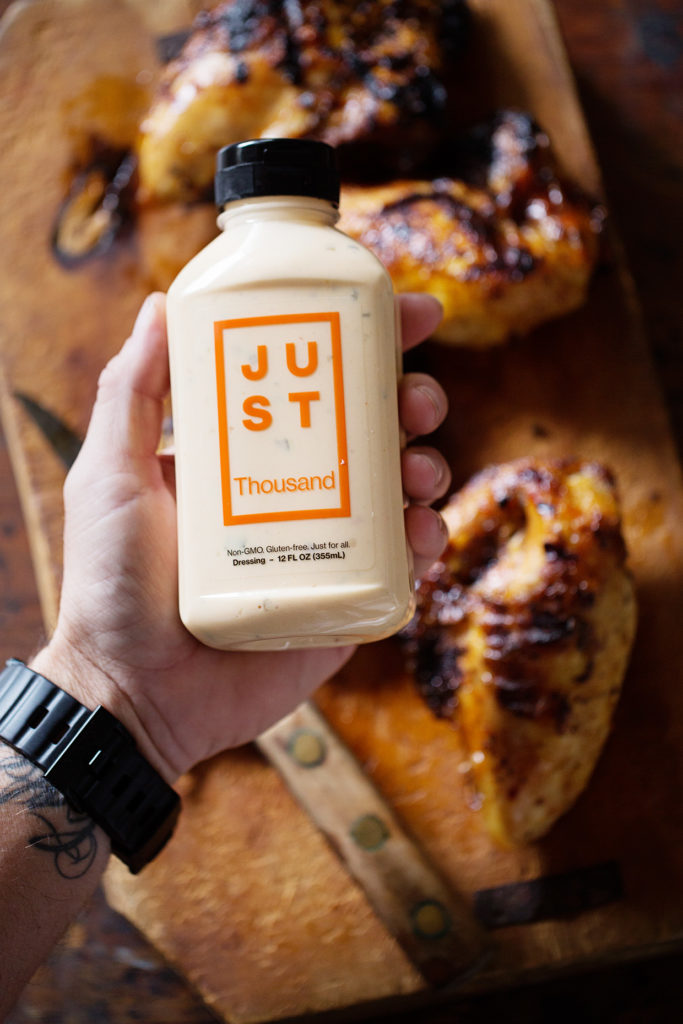 This dressing is packed full of flavor, so you don't need to add much more, other than some salt and paprika. The blend of sweet and tangy notes of the dressing gives balance to that char-y grilled flavor. Beyond the flavor, Just Dressings (and the rest of the JUST line) are crafted by Michelin starred chefs so you know each one of them is good to go.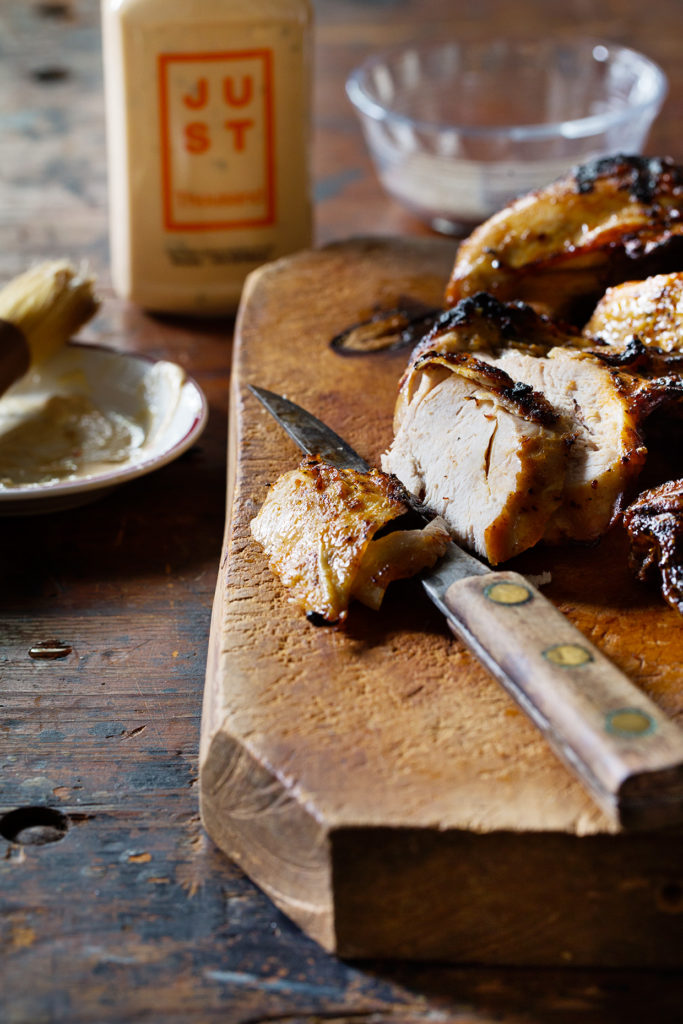 And did you know their entire line of products is plant-based so they're more sustainable? I know, it's amazing. Read their mission statement and you'll know why this is a company I'm proud to align myself with. They aim to create healthier, sustainable food that is also affordable and delicious. Their Just Thousand dressing is made with the Canadian yellow peas and includes beets as a delicious ingredient — stay tuned because I'll be sharing a few more recipes with their amazing line of products.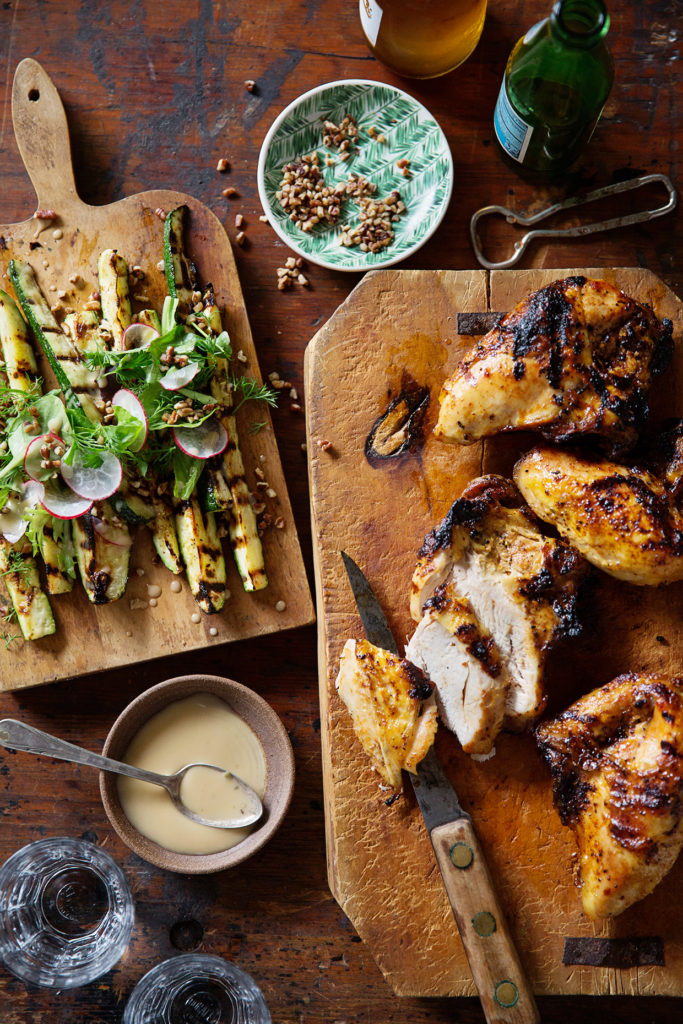 For now, look for JUST products in stores, ranging from Ralphs to Whole Foods. You can also order them online at Amazon.
Yield: Serves 6
Thousand Island Grilled Chicken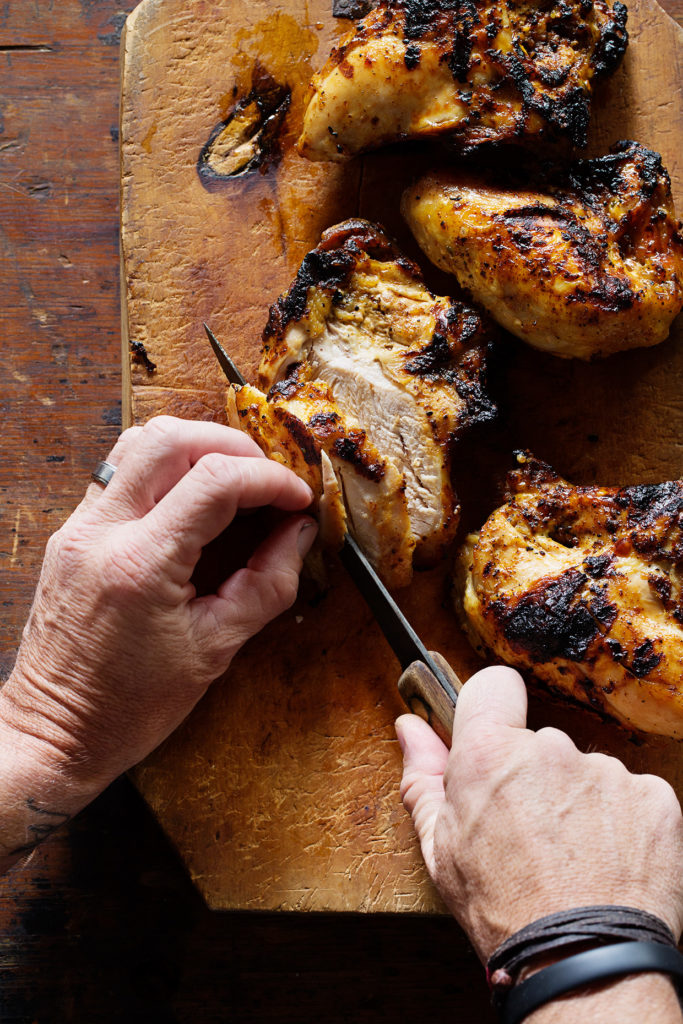 Ingredients
6 chicken breast, bone-in, skin-on
1 tablespoon kosher salt
1 tablespoon paprika
1 cup of Just Thousand Dressing
Instructions
Mix together the kosher salt and paprika. Coat the chicken and set aside at room temperature for 15 minutes.
Lightly cover grates with non-stick spray. Heat your grill on high with the lid down for 10-15 minutes. Once the grill is preheated. Turn down the heat to medium high. Place the chicken on the grates skin side up for four minutes. Flip and repeat. Now flip it again and brush on JustUST Thousand Island Dressing and cook for another 3 to 4 minutes. Flip and repeat. Chicken is ready when a thermometer inserted in the thickest part reads 165 degrees.