You know I love a good mash-up. Today I'm doing taco meat + fries + lots of cheese layered in between for some french fry nachos, aka frachos. These are my latest game day eats for the playoffs.
To keep things simple I just picked some fries, but feel free to make some from scratch. For me, I hate peeling and cutting potatoes, so purchasing is just that much easier. Even more so when you have sick boys who have you running ragged and with Naomi down with the flu herself, it's been madness around here.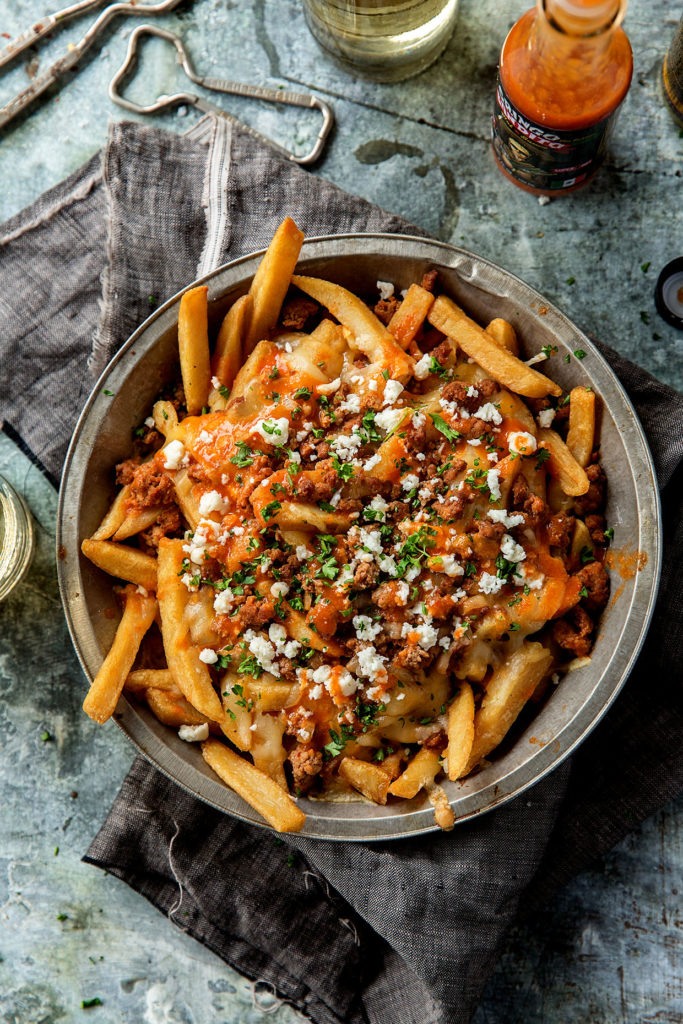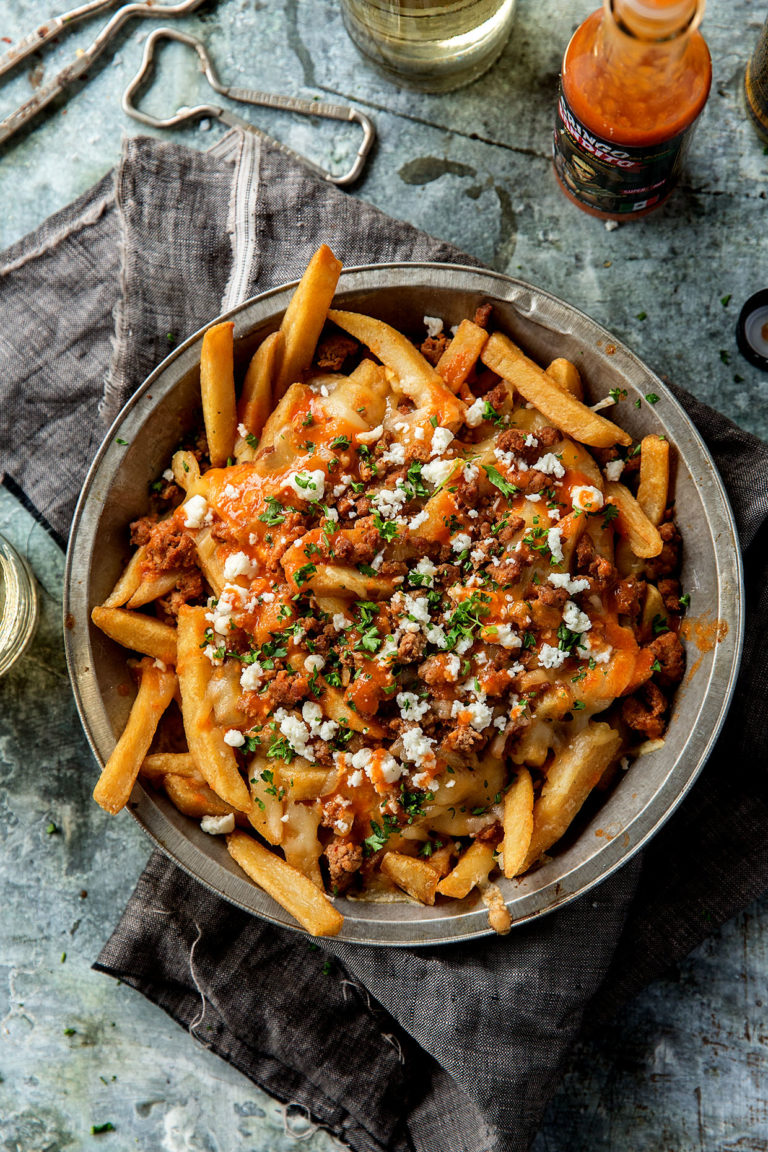 I'm pretty sure the house has never been more untidy and dusty and the laundry pile is in jeopardy of avalanching. Like all good lazy people, I'm turning a blind eye to it all and ordering new clothes to avoid hours of washing and folding. Gulp. But on the upside, everyone's been so sick, they've had almost no appetite, so Taco Frachos and dishes like this have been keeping me fed.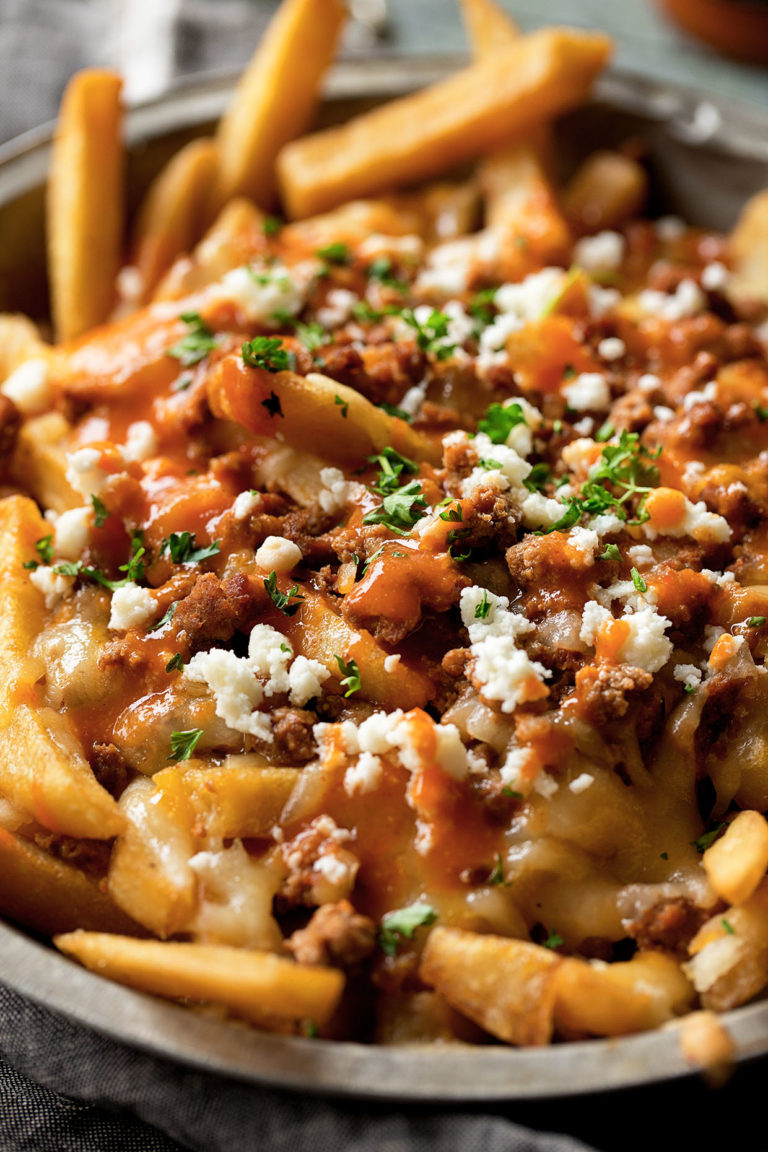 See what happens when you only have to feed yourself, so grab your sweat pants and get ready for a few more game day mash-ups like this.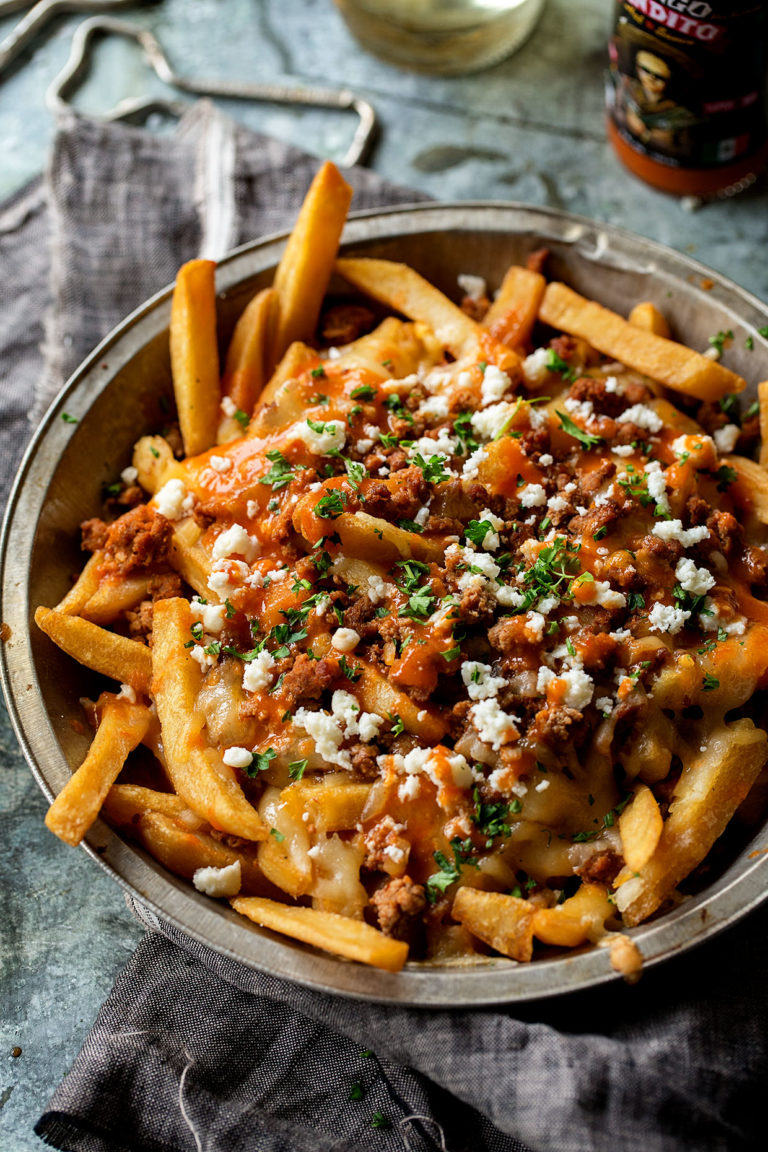 Yield: Serves 4
Taco Frachos
Ingredients
1 tablespoon canola oil
1 lb. ground beef
2 tablespoons chili powder
1 tablespoon smoked paprika
1 teaspoon onion powder
1 teaspoon garlic powder
1 teaspoon cumin
1 teaspoon coriander
1 /2 teaspoon cayenne pepper
salt and pepper to taste
2 cups Mexican Cheese
1/4 cup cojita
cilantro,chopped
4 cups french fries
Instructions
Preparation: Heat oven to 375 F.
Heat a large skillet with 1 tablespoon of canola oil over medium high heat. Add ground beef mixture and the next seven ingredients, stir to combine. Cook meat until browned; salt and pepper to taste.
In an oven proof dish, add half of French fries and layer with half of the Mexican cheese and ground beef. Place remaining French fries on top and layer with remaining half of Mexican cheese and ground beef. Bake at 375 F for 5-10 minutes, or until cheese melts. Remove from oven and let cool for just five minutes. Top with cojita, cilantro and hot sauce. Serve immediately.