Surf and Turf Nachos ~ Think nachos turned fancy or maybe fancy turned trashy. Whichever way you decide to look at it, these are next level. Who say's you can't nacho-ify your dinner, just grab some: queso, guacamole, chop up the steak, grill the shrimp, bust out the tortillas chips- throw it all together and nevermind what anyone thinks.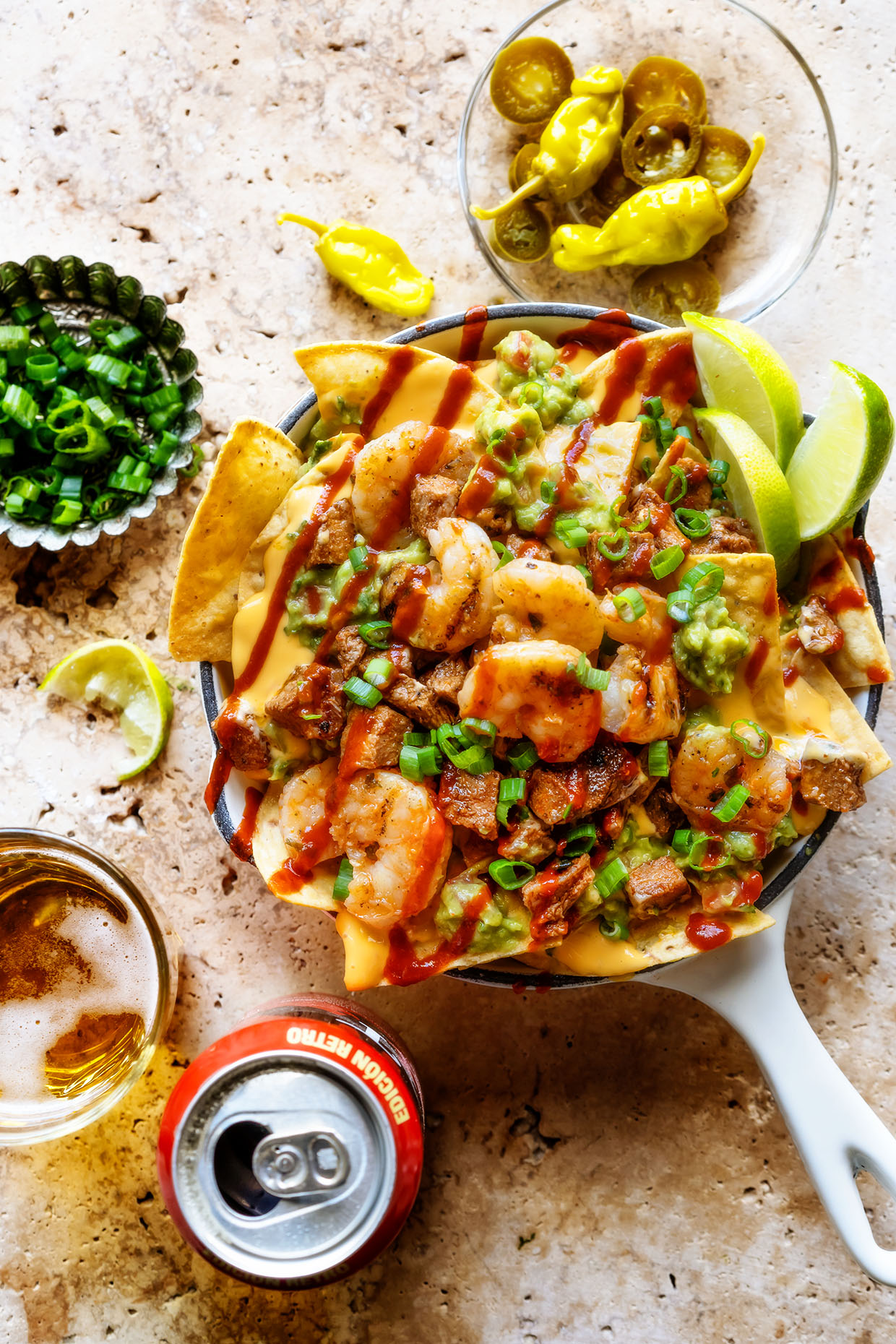 Because really . . .the only opinions that matter are from those that can help you clear this down to the last bite—naysayers need not apply.
I've been wanting to make this for awhile, but this past weekend seemed like an especially good time, since my 12-year-old  was trying to digest the death of Juice WRLD, one of his favorite singers. An event that led to a discussion about prescription pain pills, addiction and the importance of learning the right coping abilities for everyday stresses – heavy stuff for a kid who still sleeps with a night light in his room. To cheer him up, I made him one of his favorite things with my new spin on it: Surf and Turf Nachos.
I'm pretty sure all his pre-teen sadness and angst was still there, but at least his belly was full while we continued to discuss the dangers of drugs between Sunday football games.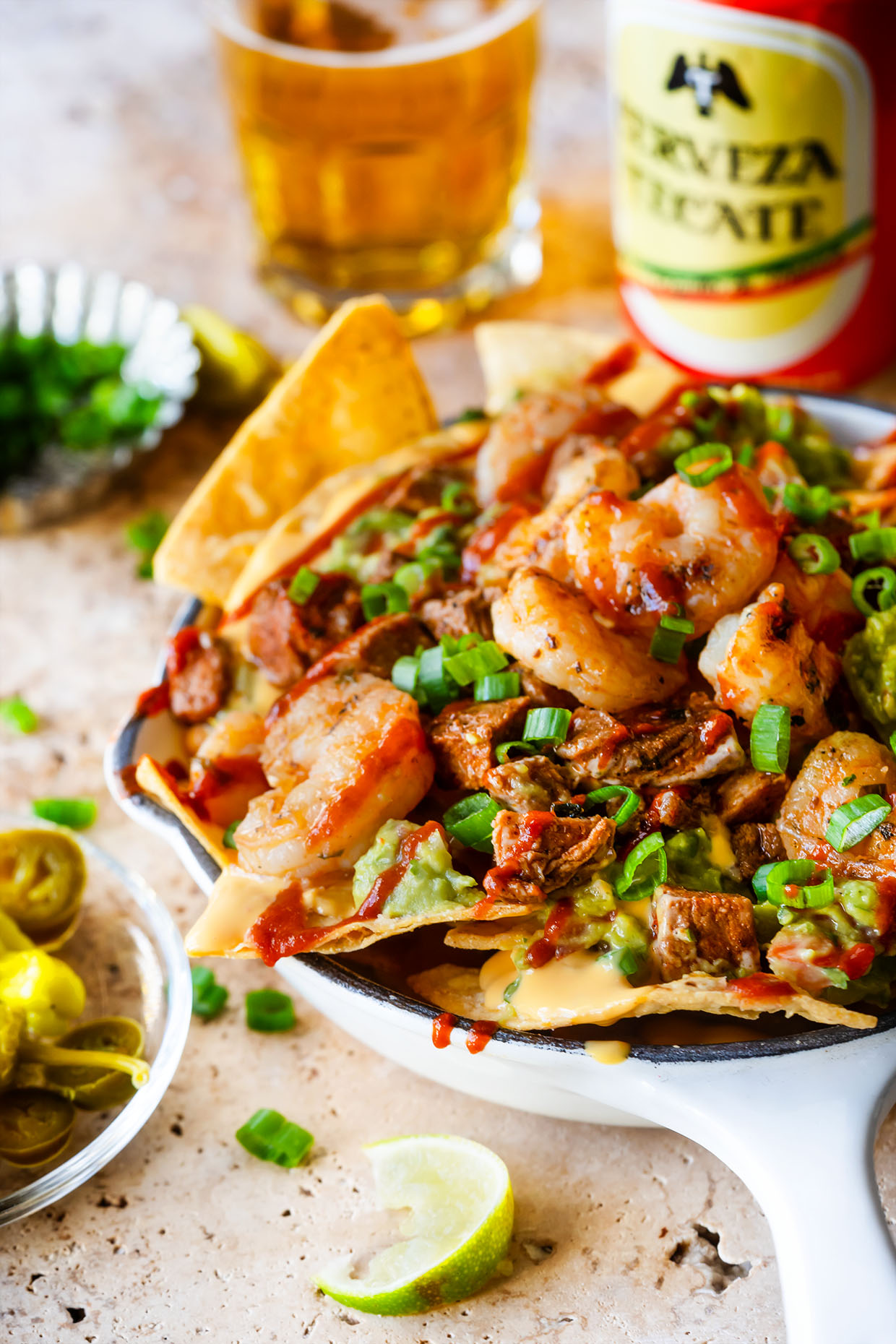 Yield: Serves 10
Surf and Turf Nachos
Ingredients
2 9-ounce bags tortilla chips
2 cups queso
2 cups guacamole
3 cups chopped grilled beef skirt steak
2 lbs. skirt steak, grilled and cubed
1 lb. shrimp, deveined and grilled
Toppings
pickled jalapenos
pepperoncini
hot pepper sauce
chopped green onions
Instructions
Arrange half of chips on a baking sheet and top with half of the queso, guacamole, steak and shrimp. Repeat layers with remaining half of ingredients.
Serve with desired toppings.