There is nothing like having a great breakfast to get everyone going for the day. We are halfway through July, but I'm already thinking of back-to-school with this one.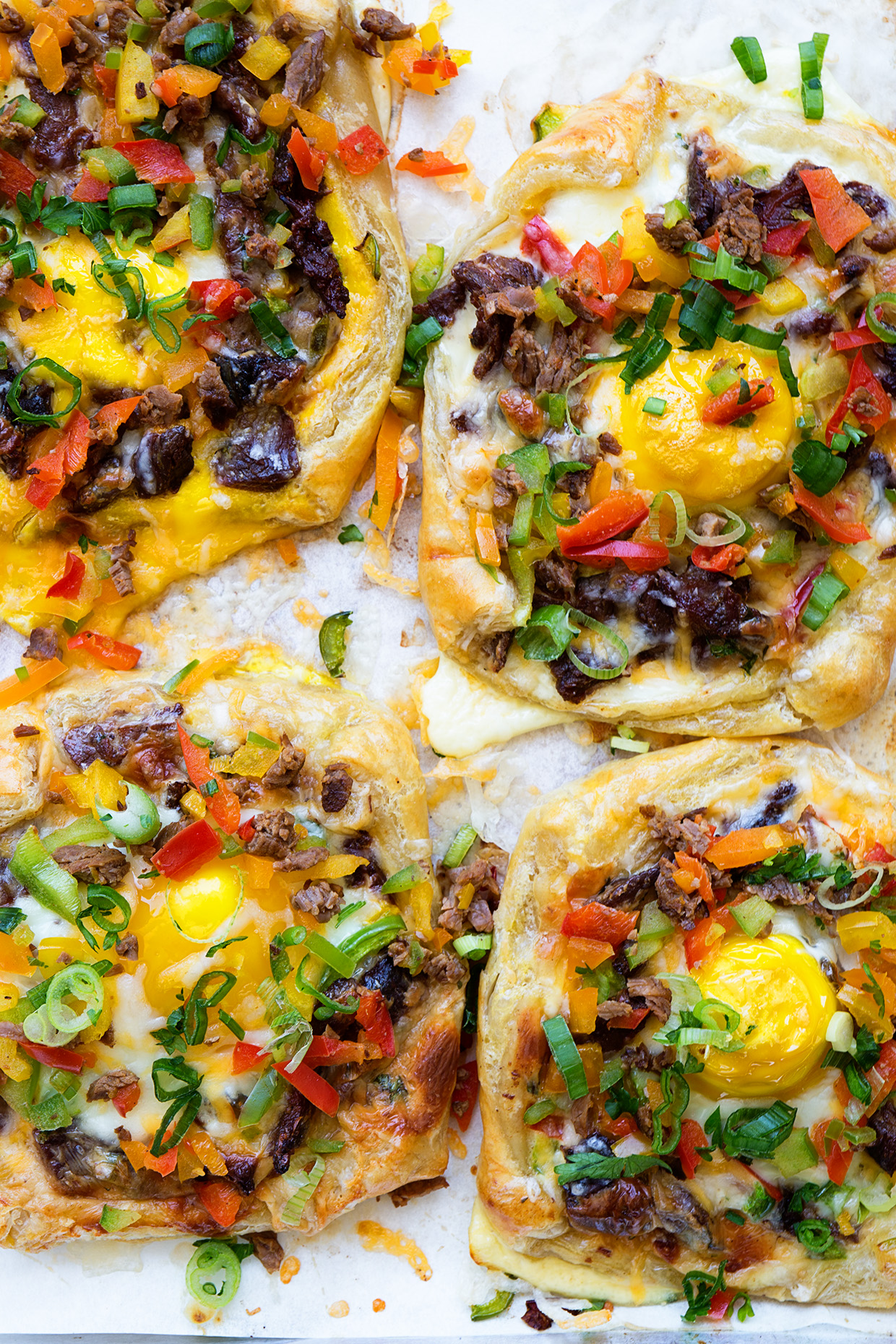 My little guy loves breakfast food as much as I do. But unlike me, he doesn't like things to go on repeat like I do. So with that in mind, I'm working on adding a few new items to the rotation.
This is the latest one. It's full of flavor and so easy to make. In fact you can make the filling the night before and assemble it in the morning.
Yield: Makes 4 pockets
Southwestern Breakfast Pockets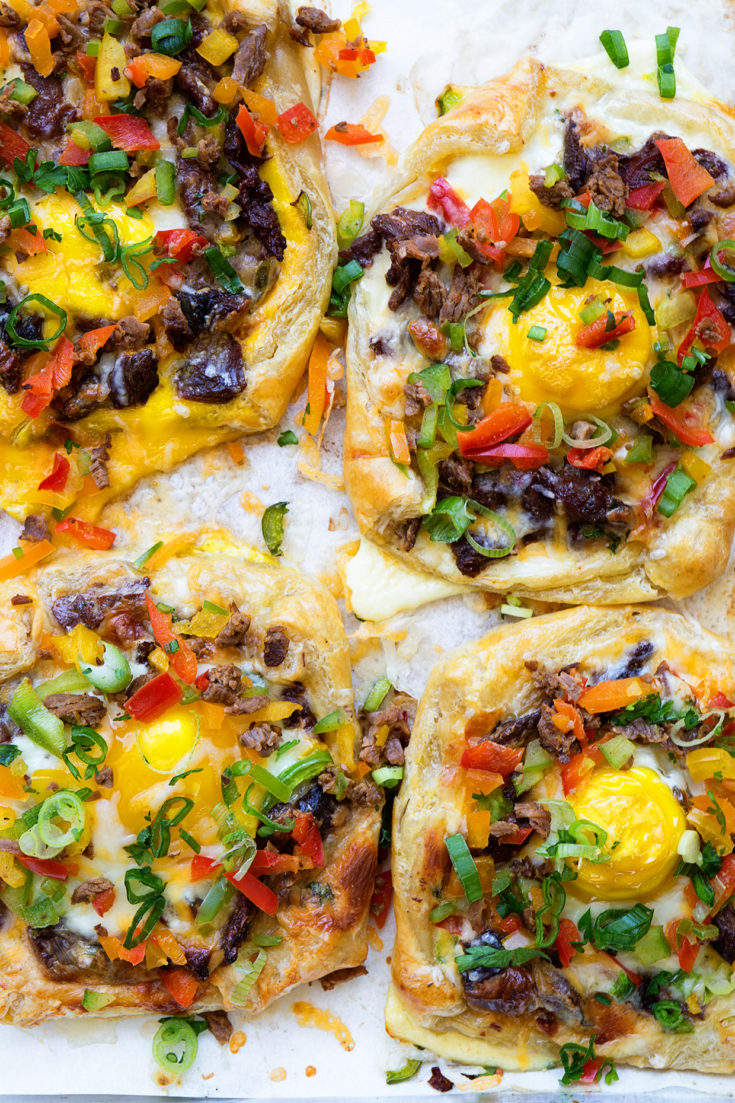 Ingredients
2 tablespoons oil
2 cups thinly sliced flank steak, chopped to 1/2 inch pieces
3 tablespoons diced green bell peppers
3 tablespoons diced red bell peppers
3 tablespoons diced yellow bell peppers
3 tablespoons diced orange bell peppers
1 sheet puff pastry
4 eggs
egg wash (1 egg + 1 tablespoons water, well beatened)
1/2 Mexican cheese
Instructions
Heat oven to 400 degrees F. Line a baking sheet with parchment paper. Set aside
In a large skillet, heat oil over high heat. Add meat and bell peppers; stir and cook until meat is no longer read and peppers are tender, 5-7 minutes. Set aside.
Cut puff pastry into four equal parts. Place filling in the center of each piece of puff pastry, making sure to leave a quarter inch border all the way around. Fold border toward center.
Create a small shallow well in the center of filling. Crack one egg into well. Brush puff pastry border with egg wash. Sprinkle cheese on top.
Transfer to oven and bake for 15 to 18 miinutes, or until puff pastry is golden brown. Serve immediately.