Slow cooker baked potatoes. This is life changing! No more hours of being tethered to the oven or using baking nails to speed up the bake time.
This is by far the easiest way to make baked potatoes and get dinner on the table. Give the baked potatoes a 5-minute prep, then place it in the Crockpot and do what you love. Come back and serve it with the toppings of your choice.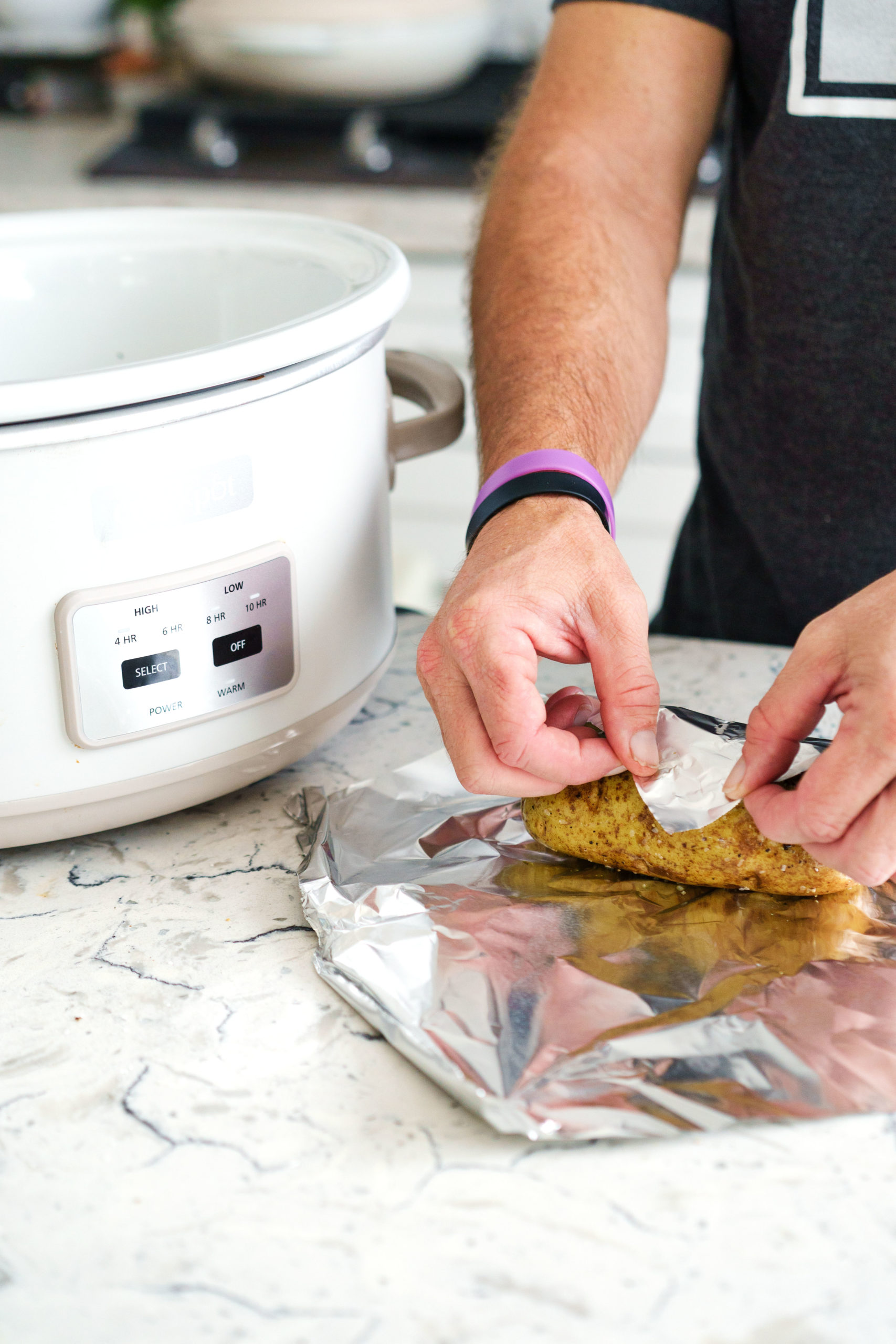 For my family that means we dress our baked potatoes as Fritos Pies!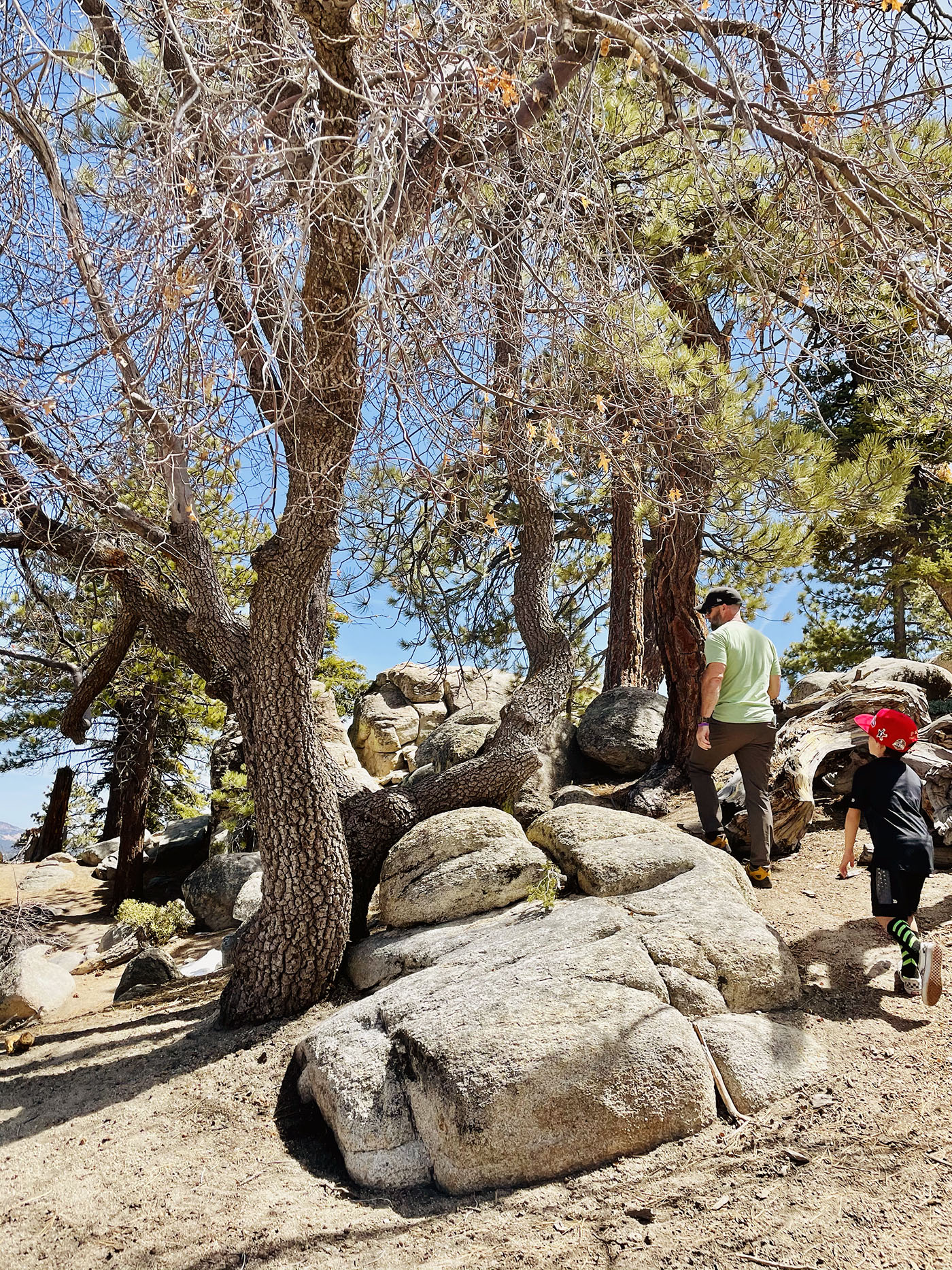 While the potatoes are baking in the Crockpot ™ Design Series®, we are doing what we love. This means fall hiking. The cooler weather allows us to go for longer distances. The best part is knowing when we get home, dinner is ready and I just need to gather the toppings.
And if we go over the set time on the Crockpot ™ Design Series®, it automatically flips over to the warm setting so nothing ever gets overcooked. Of course the 7-quart capacity means I can easily place 6 large russet potatoes in it for baking.
Fall is definitely Crockpot season in my home, for more reasons than just cozy meals. I'm loving how it gives me back more family time. Here's to more hikes like this with my crew.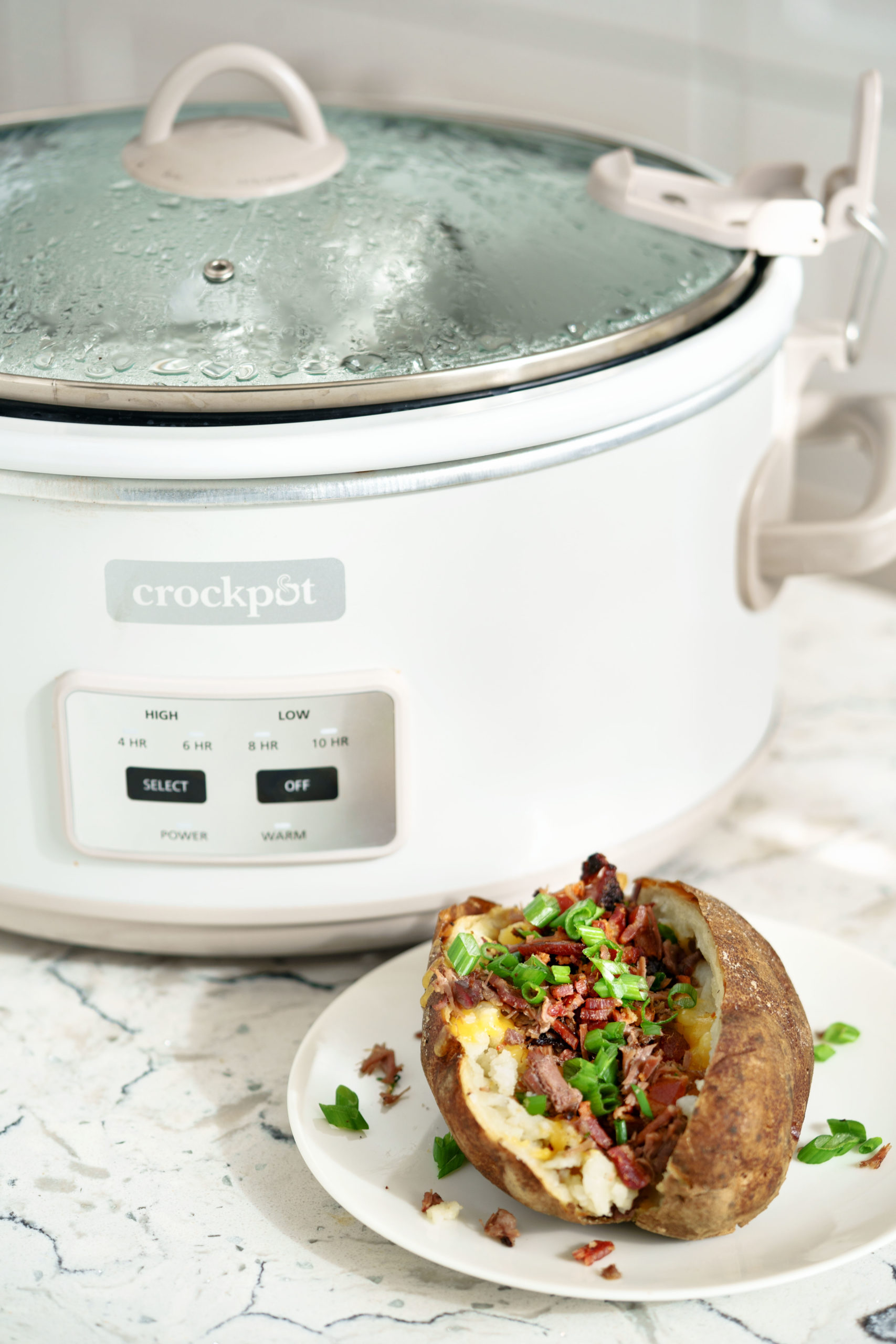 Yield: Serves 4 to 6
Slow Cooker Baked Potato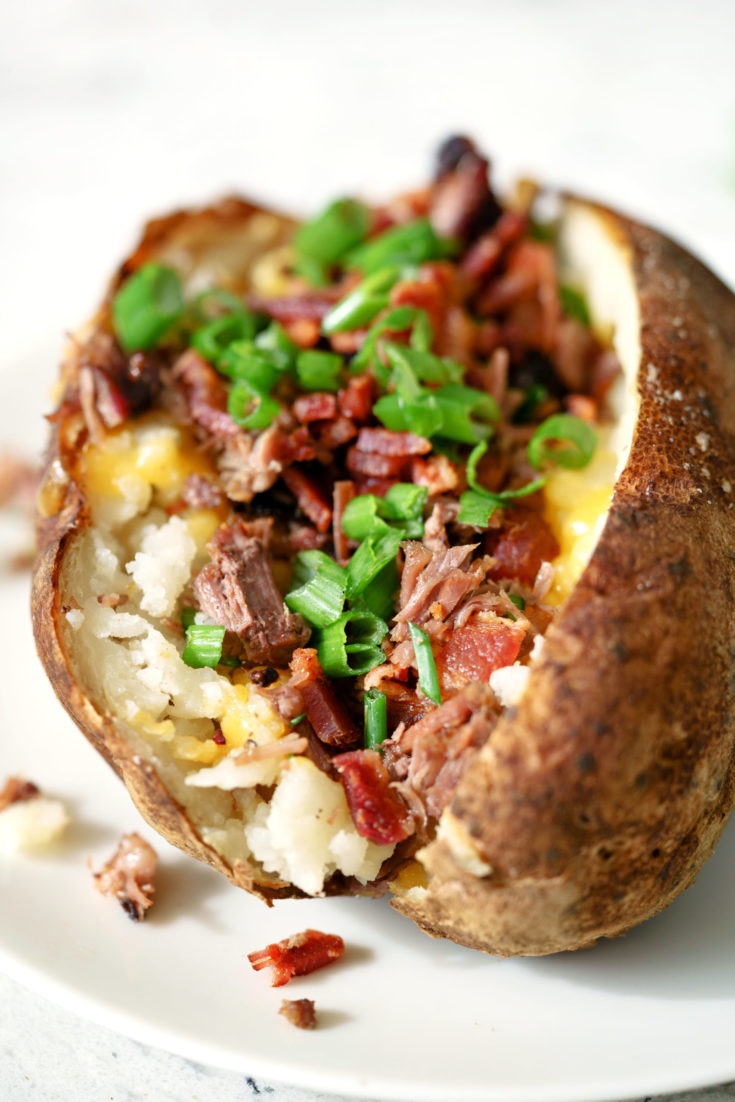 Ingredients
4 - 6 large russet potatoes
4 - 6 tablespoons olive oil
salt and pepper
1/2 cup water
Instructions
Drizzle potatoes with oil spray and season with salt and pepper. Wrap each potatoe aluminum foil and place in slow cooker. Add ½ cup water, cover, and cook until potatoes are tender, 6 to 7 hours on low or 4 to 5 hours on high. Transfer potatoes to a platter and carefully remove foil to avoid excessive steam. Serve with preferred toppings..