Let's get spicy today with this sausage and peppers frittata that's filled with sausage, mushrooms, potatoes, and of course peppers and chilis—jalapeños, serrano and anaheim chili and papilla.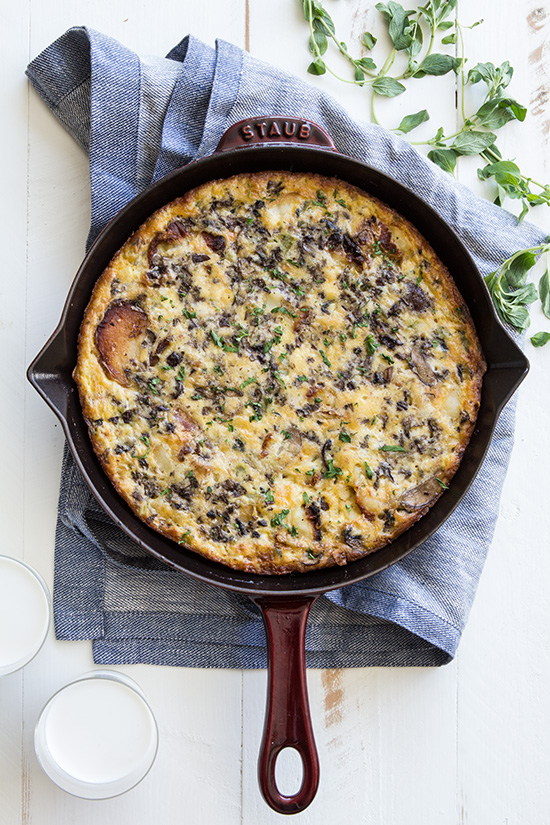 That's the beauty of frittatas, they are a great vehicle for emptying out your fridge. I did a little of that here with the mushrooms and potatoes, but the real flavor of this recipe comes through from all the peppers.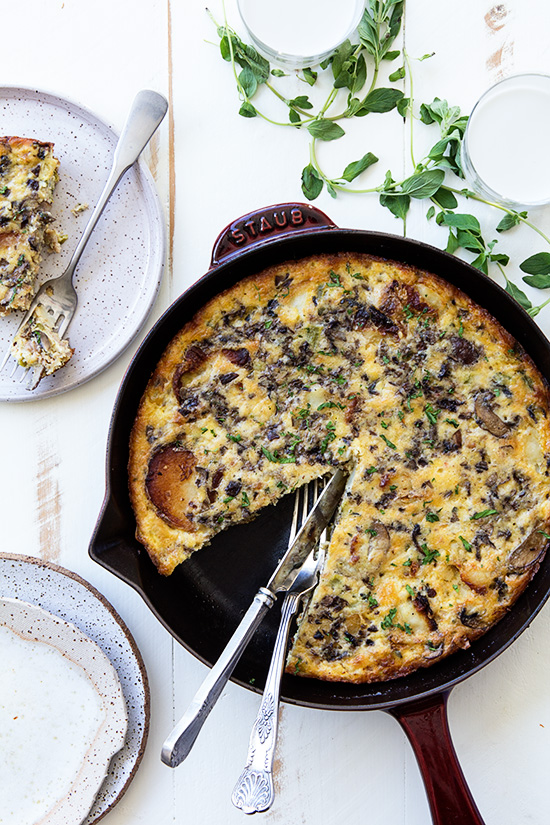 And yes, it's a little spicy, but that's what I intended. Lucky for me I have a house full of spicy eaters. But since we all like our heat at varying levels, I make sure to serve spicy dishes like this with milk.
For those of you that don't know, milk is a great beverage to cool down your palate if you take on more heat than you can handle.
But outside of spicy, milk makes a regular appearance at my table. It's the beverage of choice in my home. We don't relegate it to cereal, dessert or spicy dishes. Nope, next to water, it's our comfort drink.
Yield: Serves 6
Sausage and Pepper Fritata
Ingredients
11/2 cup sausage, cooked
1 cup sliced mushrooms
1 cup cooked potatoes (or hashbrowns can be substituted in)
1 jalapeno pepper, chopped
1 Anaheim chili, roasted and diced
1 Pasilla pepper, roasted and diced
1 serrano peppers, chopped
8 eggs, lightly beaten
1/4 cup heavy cream
1 cup pepper jack cheese
1/4 cup parmesan cheese
1 1/2 teaspoon kosher salt
3/4 teaspoon fresh cracked pepper
Instructions
Preparation: Heat oven to 350 degrees F. Cover 10in. oven proof skillet with nonstick spray; set aside.
In a large bowl, combine and mix together first nine ingredients. Fold in remaining two ingredients. pour mixture into a large 10inch oven proof skillet. Place skillet on stove top over medium high heat. Cook until edge is just set, about 5 minutes. Transfer skillet to oven and bake for 20-25 minutes, or until center is just set.

This conversation is sponsored by Got Milk? All text and opinions are my own.