Christmas Eve is a big event in my family. It's the most anticipated day of the year for my boys. My mom is the host, and when you consider the 13 grandkids and 8 of my siblings, it's a dinner/party that never disappoints.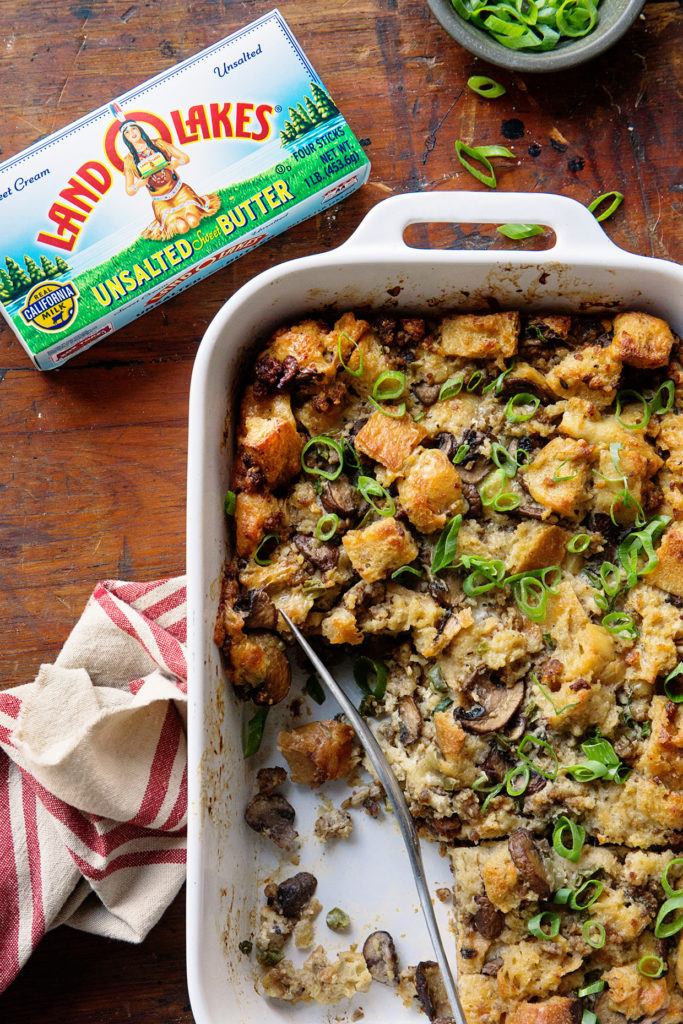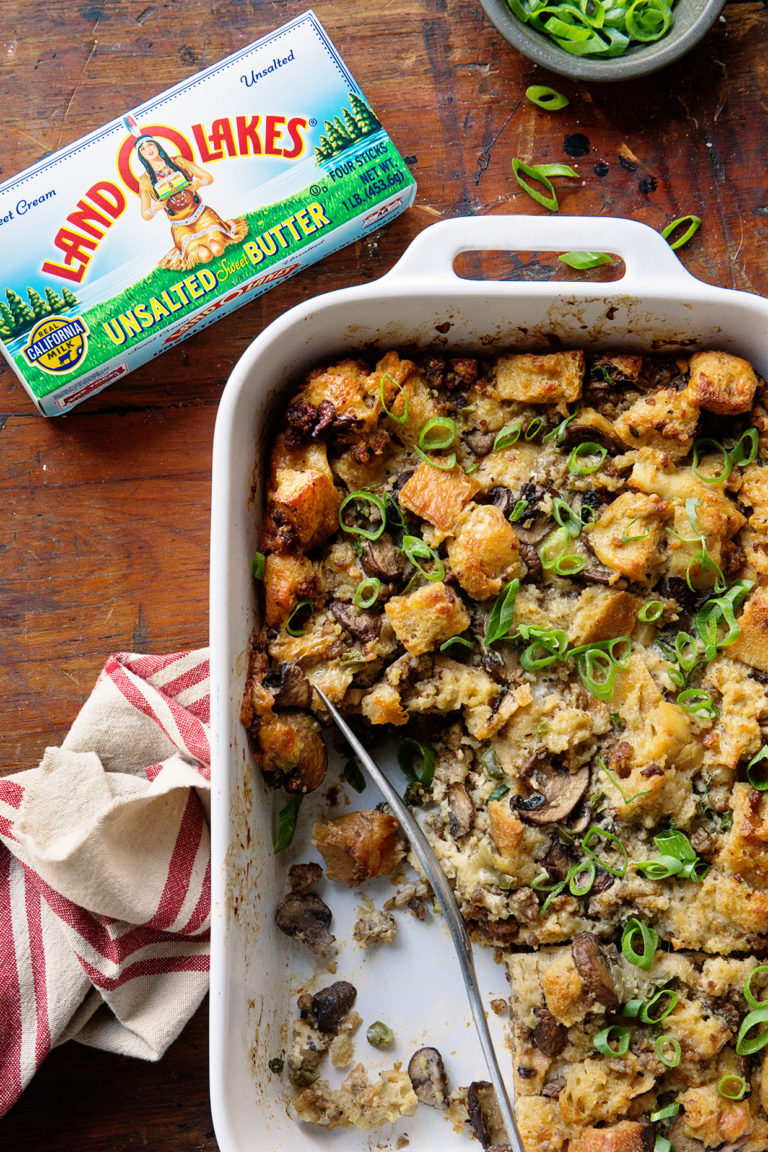 This year, I'm going to plan ahead and prep this breakfast casserole dish the night before. Every year, I come home from the party and Naomi and I are exhausted. It's made worse by the fact that we are usually wrapping presents well beyond 2am. As a result, the next morning is always a struggle to get breakfast on the table. Not only am I tired, but probably more importantly, I'm usually busy assembling all the toys for the boys. But if all goes as planned, I'm going to be serving this dish with a side of presents, and you should, too. To get started, grab the recipe below and don't forget the Land O Lakes® Unsalted Butter. It's the building block that pulls out all the flavors to make it rich and earthy. If you really want to get decadent, serve this with some gravy.
If you are lucky, you'll have some leftovers to eat for lunch as you prepare for Christmas Day dinner. I'm going to plan ahead for that, too, and just hide away a serving. We all know the holiday season is a marathon—it takes planning, practice, and patience.
So go ahead and get your party on for Christmas Eve. Just remember to plan for Christmas morning breakfast with this make-ahead casserole.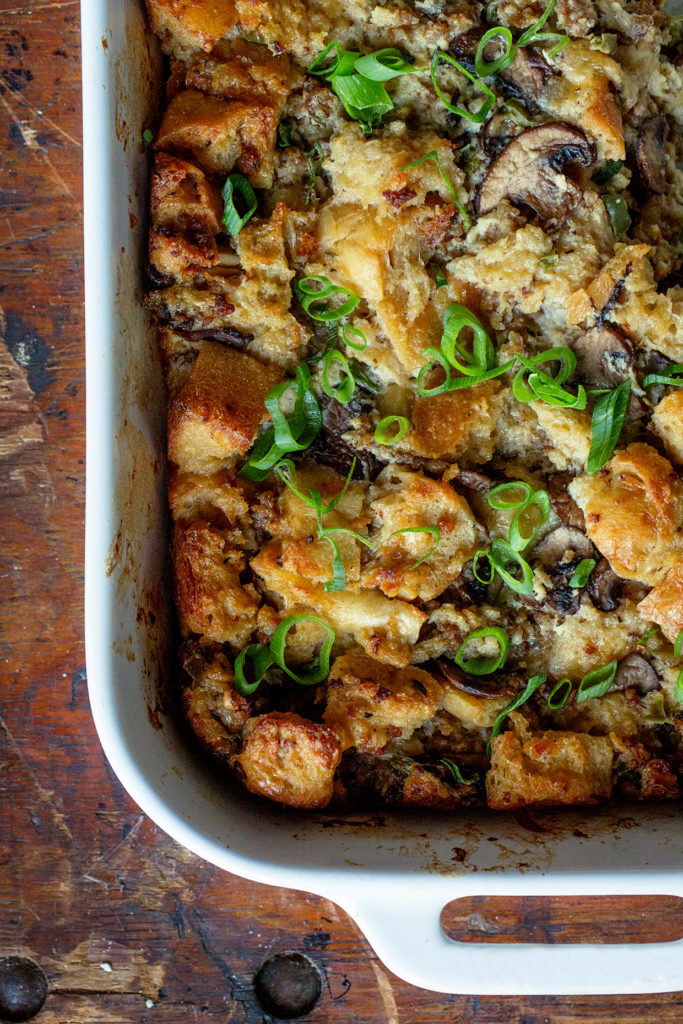 Yield: Serves 6-8
Sausage and Mushroom Breakfast Casserole
Ingredients
2 tablespoons extra virgin olive oil
1 lb. Italian sausage
8 tablespoons Land O Lakes® Unsalted Butter
2 tablespoons fresh thyme
1 lb. sliced mushrooms
1 large green bell pepper, diced
2 tablespoons garlic powder
2 tablespoons onion powder
2 teaspoons kosher salt
2 cups cold whole milk
5 large eggs, lightly beaten
1 lb. day-old bread cubed into 1-inch pieces
½ lb. Parmesan cheese
Instructions
Coat a 9-by-13-inch baking dish with non-stick spray, set aside.
In a large skillet, heat oil over medium-high heat. Add sausage and cook until no longer pink, about 3-5 minutes. Remove sausage from skillet, set aside.
Add 8 tablespoons of Land O Lakes® Unsalted Butter to skillet, cook until foamy. Add thyme and let cook for 1-2 minutes or until butter and thyme is nice and fragrant. Add mushrooms and cook, about 3-4 minutes, stirring occassionally. Add green bell pepper and cook until tender, about another 2 minutes. Stir in garlic powder, onion powder and kosher salt. Remove skillet from heat and add the milk. Add in beaten eggs and stir until well-combined.
Place bread cubes in large bowl. Pour the wet mixture over the bread cubes and fold to coat. Add Parmesan cheese and fold to combine. Pour mixture into baking dish. Cover, and chill in the refrigerator overnight (or for a minimum of 8 hours).
The next day, heat oven to 350 degrees F. Bake for 40-45 minutes or until casserole is just set and the top is browned. Let stand for 10 minutes. Garnish with thinly sliced green onions, if desired, and serve.