Call this what you want: pizza rolls, pizza pinwheels, stromboli, but whatever you do–make it! It's fast, easy and you can layer with practically anything. For this version, I used store bought pizza dough and went traditional, because that's what boys like most—pepperoni, salami and mozzarella cheese.
If you follow me on Instagram, then you know I've been on a pizza roll lately. I don't know what it is about the end of the school year, but my kids and I usually get into a rut with lunch and after school snacks.
We start off so strong. By strong I mean there's lots of variety in terms of what I pack for lunch and what I make for after-school snacks. By the time April hits, we are struggling along and lunches look more like leftovers cobbled together and after-school snacks usually resemble the same.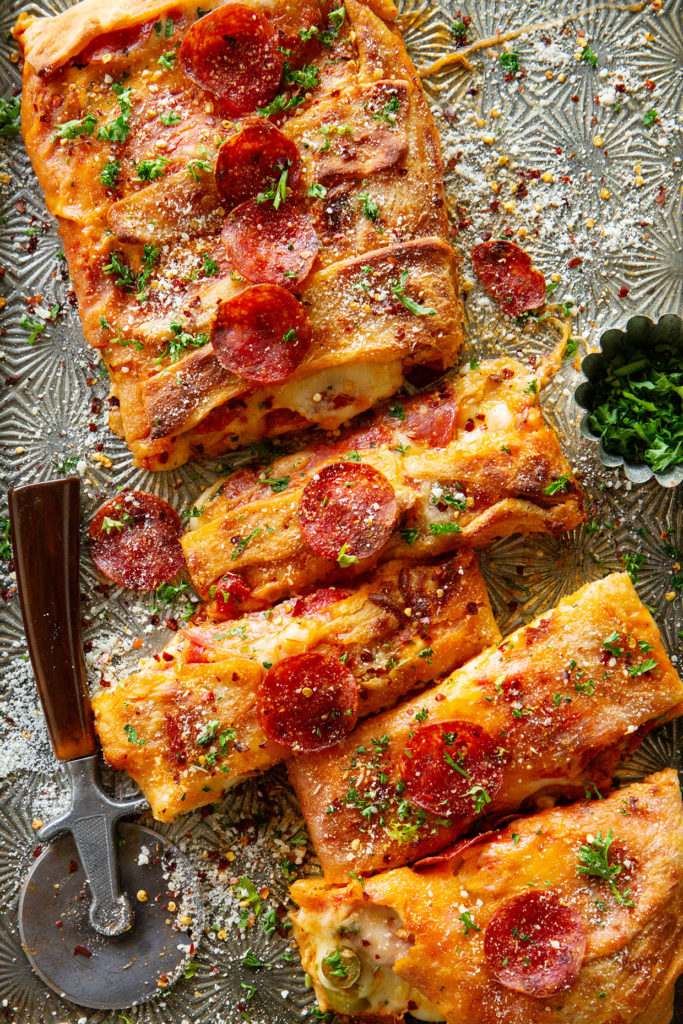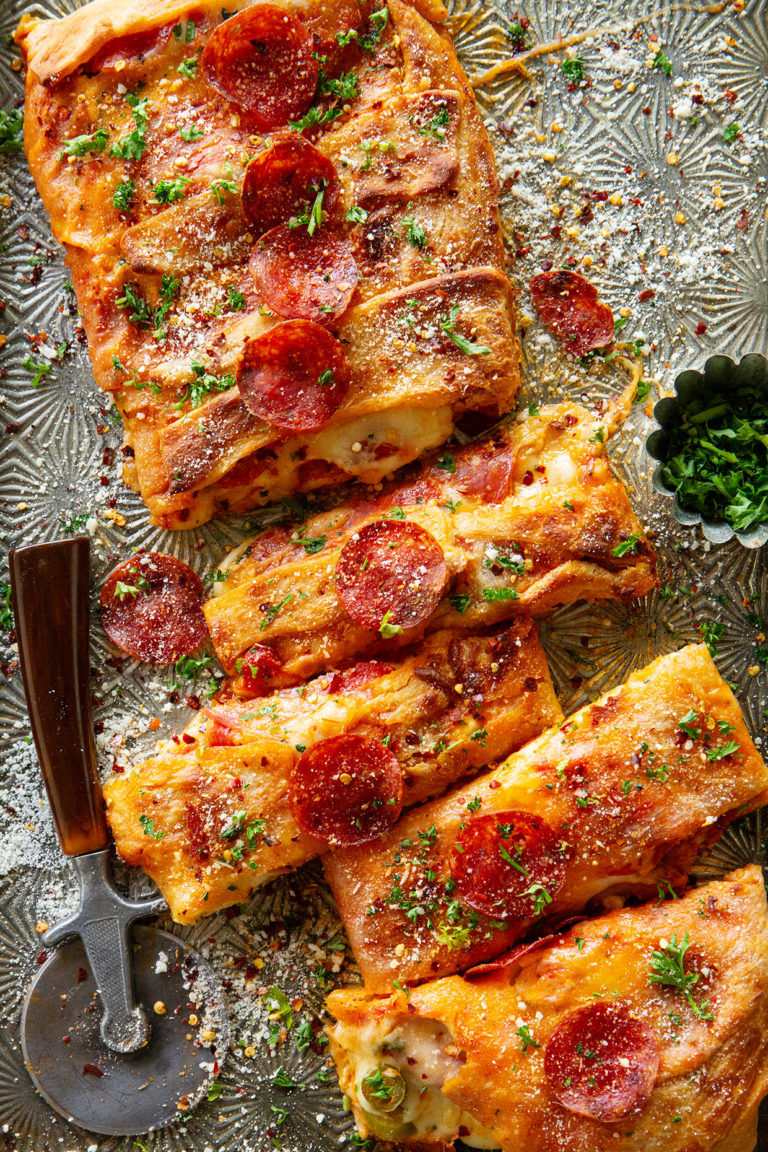 Except for this one. I decided we all needed a little shot in the arm. Thankfully, this pizza roll doesn't take too long to make with the help of store-bought pizza dough, deli slices of cheese and cold cuts like salami and pepperoni. It may not be the best looking pizza roll or stromboli, but "cobble" the two together with a tired Dad who hasn't been sleeping well —this is what you get: Pizza Stromboli that is on point with everything in terms of taste and flavor but the execution could use a little technical lift with a tighter roll— but hey, finishing not perfection, right?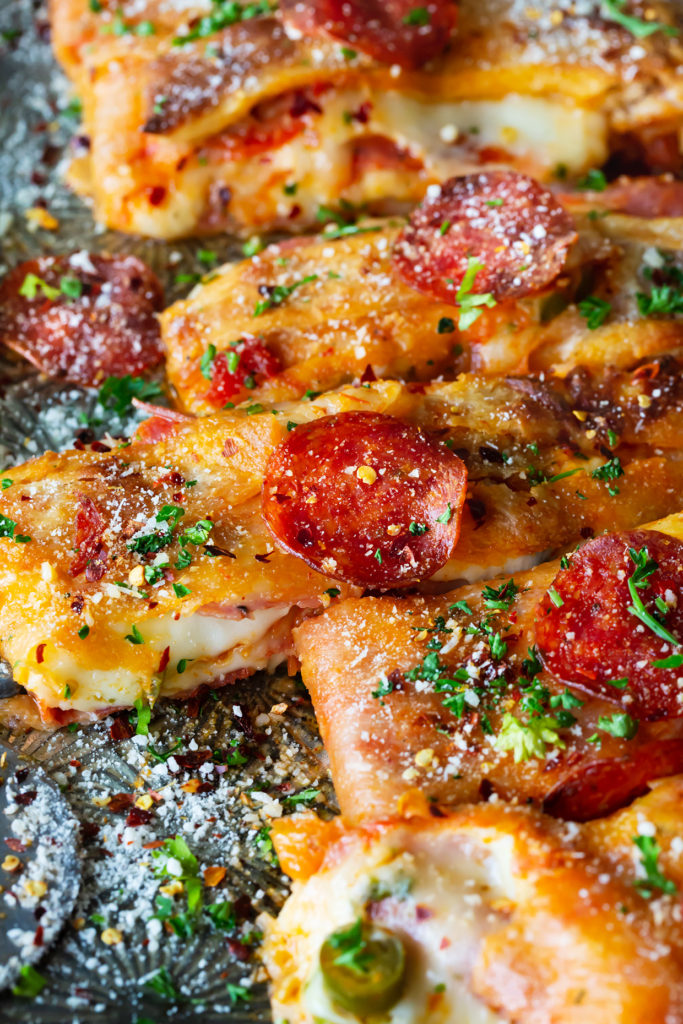 Yield: Serves 4
Pizza Stromboli
Ingredients
1 Pillsbury Pizza Dough - 11oz. (or homemade pizza crust)
3/4 cup pizza sauce
1 lb. sliced mozzarella cheese
5 oz. sliced salami
5 oz. sliced pepperoni
jalapenos
parmesan cheese
parsley
red peppers flakes
Instructions
Heat oven to 395 degrees F.
Lightly cover a half sheet pan with flour or line the pan with a piece of parchment paper. Place the pizza dough directly into prepared pan and roll it out to a 12x8 inch rectangle. Spread pizza sauce on top, making sure to leave at least a 1 inch border. Layer with mozzarella cheese, salami and pepperoni.Optional: Finish with jalapenos if you are using them.
Starting on the long end nearest you, roll it towards the other end. Make sure you finish with the seam side down. (Optional: Finish top side with a row of pepperoni.)
Transfer pan to the oven and bake for about 15-20 minutes or until golden brown. Remove from oven and let rest for about ten minutes, so the melted cheese regains some structure. This will make it easier to cut and serve, otherwise you will have a hot cheesy mess.
Top with parmesan cheese, parsley and red pepper flakes.