Time to add another easy recipe to your dinner rotation. Yep,that's why I'm sharing this Mediterranean Chicken recipe made simple with a little help from Reynolds.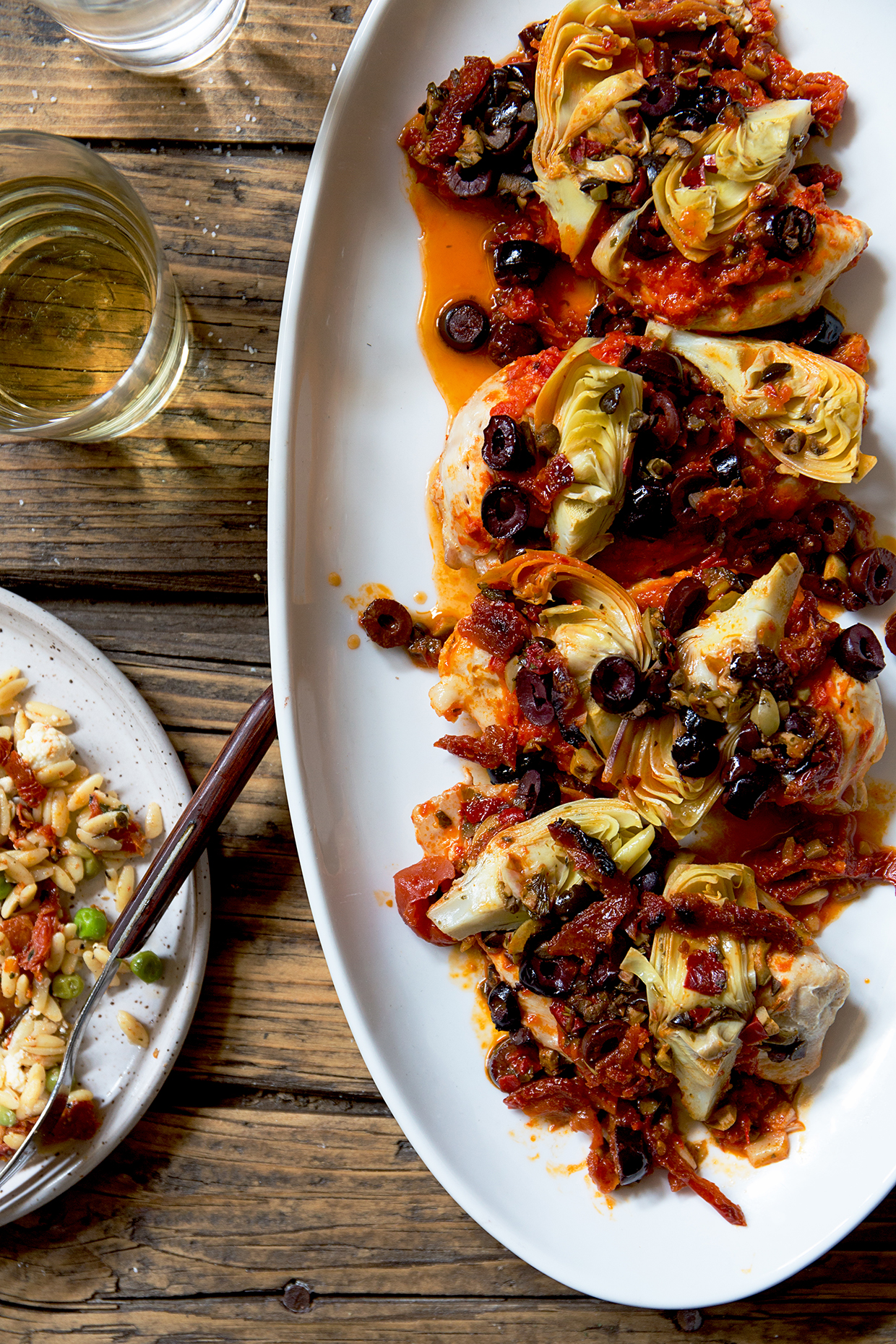 I baked this recipe in individual foil packets. It's a simple recipe you can even assemble the night before, so that when dinner time comes around you can just throw it into the oven or on the grill. 
How easy is that? And it also makes for easy clean up.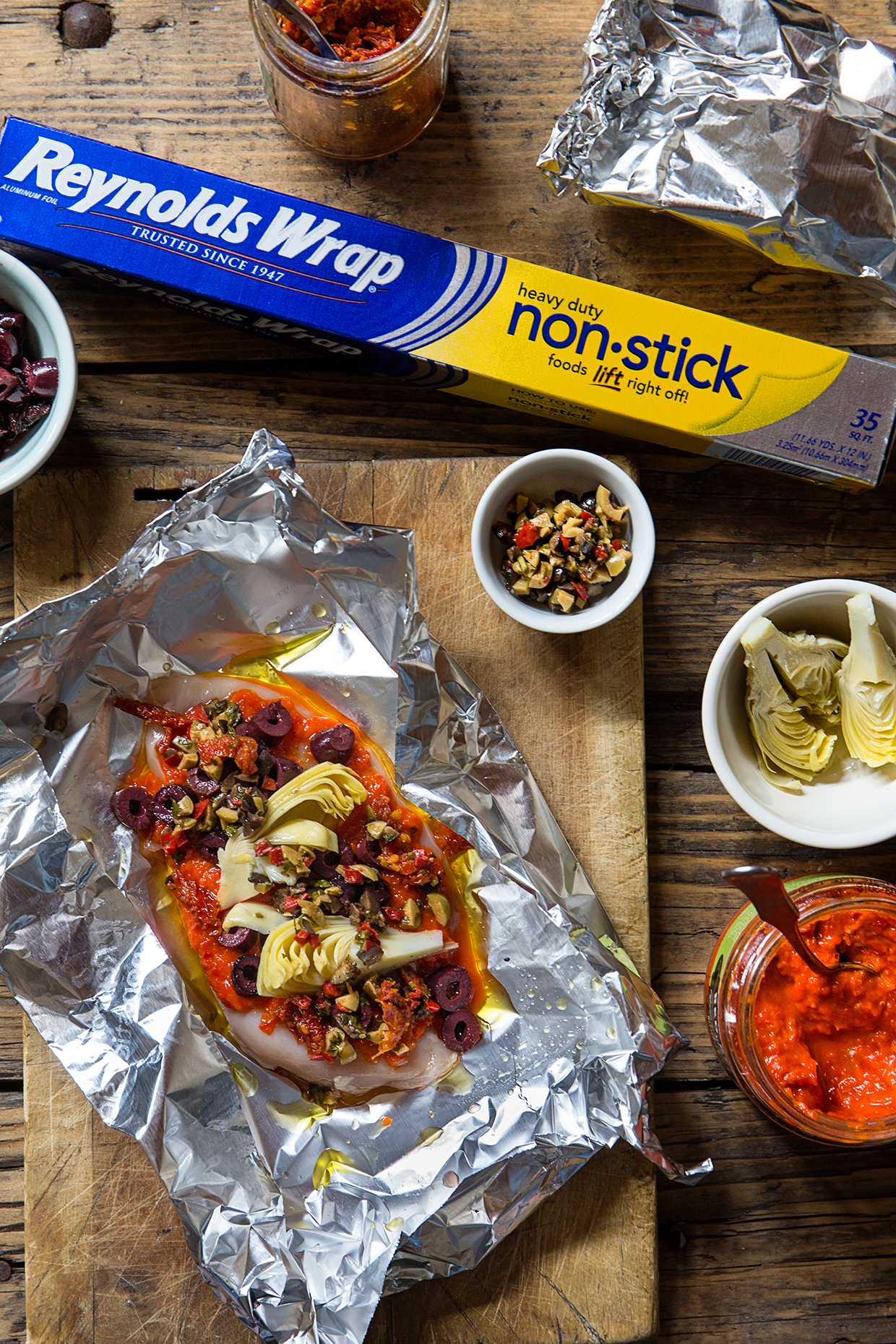 Before you start rolling your eyes about food in packets and how it comes out bland and lifeless in appearance, I'm about to tell you – wrong.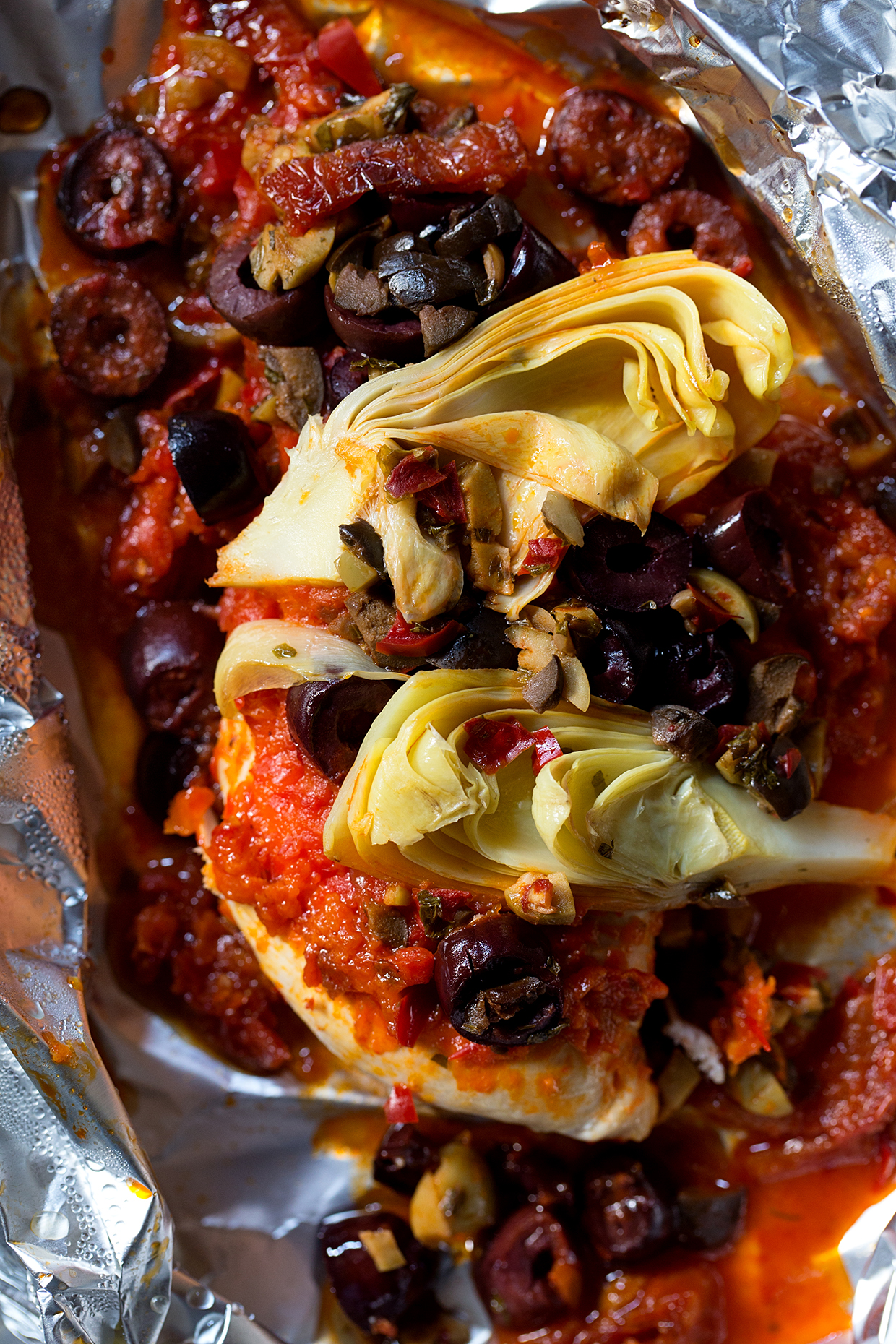 This Mediterranean chicken is full of flavor, from the sweet red pepper spread and all the other layerings. If you really want to bump this up, add some Feta cheese to it.
Whatever you do, don't forget to use Reynolds Non-stick Aluminum Foil. The food-safe coating makes it easy to use for recipes like this and to cover and wrap your dishes without the added hassle of cleanup. And don't worry, it's easy to use, the matte side is the non-stick side, but if you forget that, Reynolds has an imprint that reads "NON-STICK Side". 
Easy, easy! Enjoy!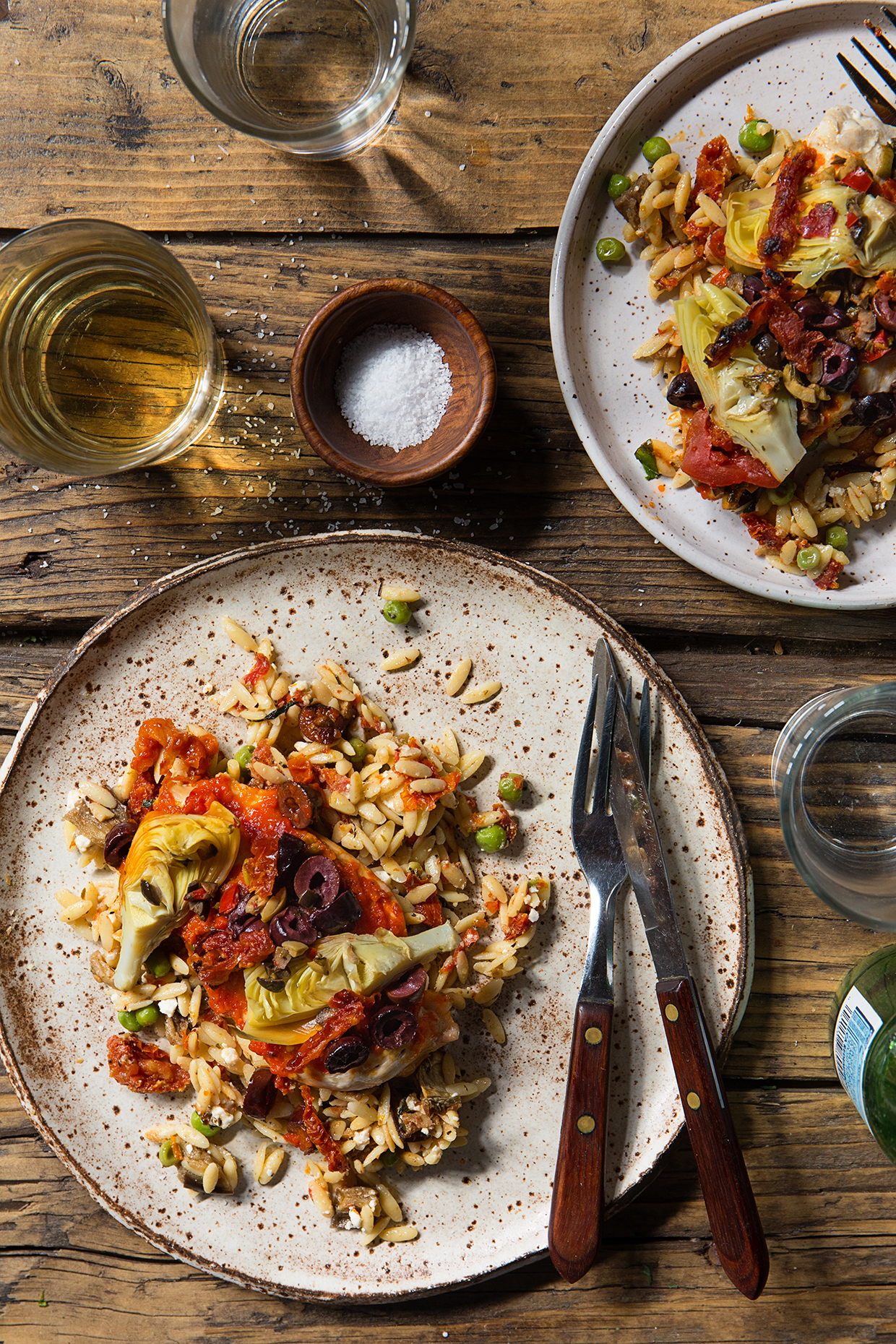 **This is a sponsored post in collaboration with Reynolds as part of being a 2016 Reynolds Ambassador.
Yield: Serves 4
Mediterranean Chicken Packets
Ingredients
4 boneless, skinless chicken breast, (6-8 ounces each)
4 tablespoons olive oil
salt and pepper
1/2 cup sweet red pepper spread
1/2 cup kalamata olives, pitted and sliced
1/3 cup green olives, pitted and chopped
1/2 cup quartered artichoke hearts
1/3 cup sundried tomatoes
Instructions
Preparation: Heat oven to 425 degrees. Place four 12-inch squares of Reynolds Non-stick foil on a baking sheets. Evenly divide ingredients between four chicken breast.
Rub a chicken breast with olive oil; salt and pepper. Place a chicken breast in center of square, layer with sweet red pepper spread, kalamata olives, green olives, artichoke hearts and sundried tomatoes. Repeat with remaining chicken breast.
Fold foil over assembled chicken breast, crimp edges to seal. Place packets on baking sheet. Bake until chicken registers 165 degrees F when thermometer is inserted in the thickest part of chicken breast, about 15-17 minutes.