**This is a sponsored post in collaboration with Keurig.
Fatherhood has a funny way of changing your habits and lifestyle. Up until recently, I was never a coffee drinker, then three years ago my toddler came along—I converted.
Now not a day goes by that I'm not reaching for the brew button on my Keurig®K250 Coffee Maker. I love the convenience of a single cup brew, or when I really need it, a four-cup carafe of coffee.
And that four cup option has been priceless this last week, since I'm recovering from being sick while the toddler is just starting to get sick. Along with that, my Keurig® K250 is designed to read the lid of each K-Cup® or K-Carafe® pod to brew the perfect beverage every time. That means it can go from brewing a rich and bold coffee like Tully's® Italian Roast Extra Bold Coffee to a flavored K-Cup® pod like a hot chocolate. Keurig® makes it especially easy to operate with just the touch of a button so that even a tired dad can pull off the perfect cup of coffee.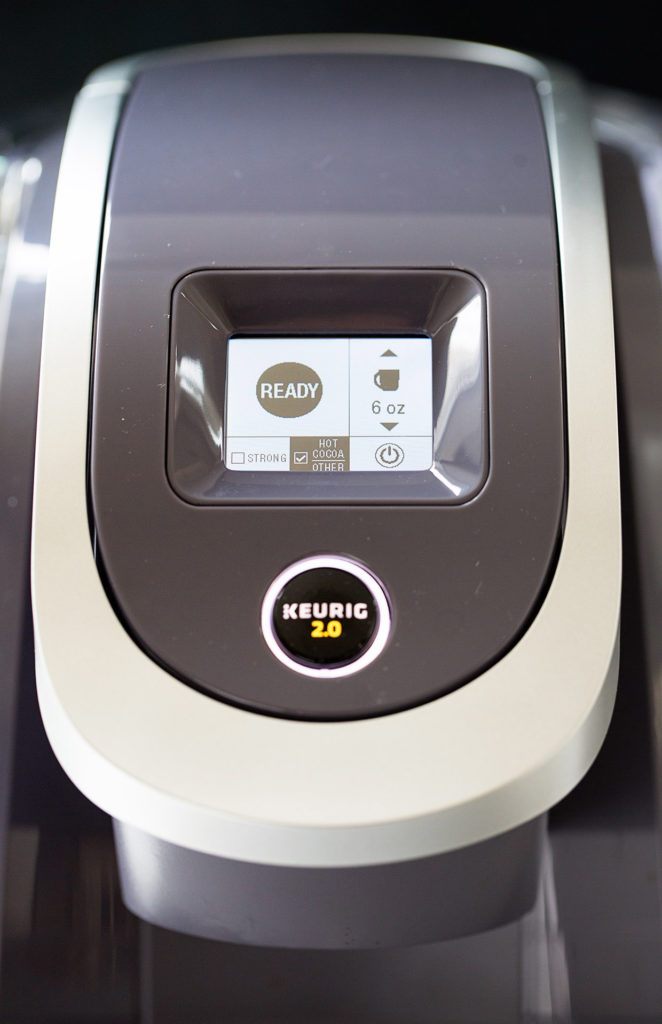 All dads deserve the best, so give the dad in your life the gift of coffee and convenience this Father's Day. For a limited time, Keurig is offering exclusive Father's Day bundles so be sure to go check them out on Keurig.com!
You can also find a variety of brewer colors to fit your kitchen design. Of course don't forget the  K-Cup® pods. I especially love Green Mountain Coffee® because its high quality, responsibly sourced and always freshly roasted. My boys naturally reach for the hot chocolate K-Cup® pods, while Naomi orders them like candy – every variety and color!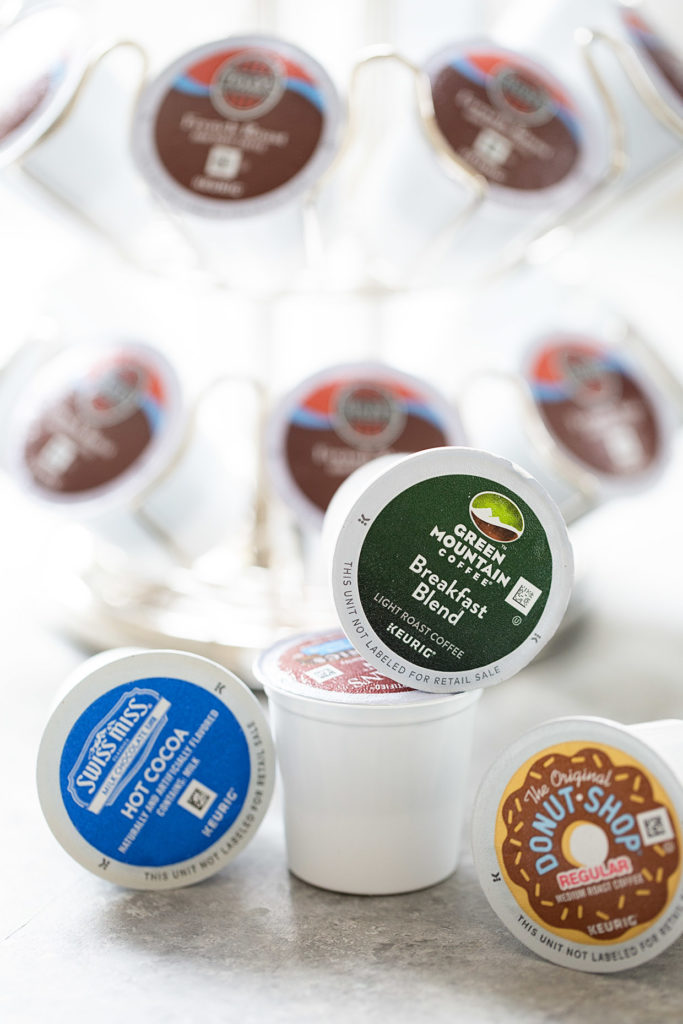 Thanks to Keurig® for making fatherhood easier with its convenient, one-touch brewer.
With the coffee out of the way, grab the Lemon Poppy Seed Scone below and you'll be all set this Father's Day!


Yield: 8 servings
Lemon Poppy Seed Scones
Ingredients
2 cups all-purpose flour
3 tablespoons granulated sugar
2 tablespoons poppy seeds
2 large lemons
1 tablespoon baking powder
½ teaspoon baking soda
½ tablespoon salt
½ cup cold unsalted butter, cut into 1 tablespoon size pieces
½ cup heavy cream
¼ cup fresh lemon juice
1 tablespoon fresh lemon juice
½ cup powdered sugar
Instructions
Heat oven to 400 degrees F. In a large bowl, whisk together flour, granulated sugar, poppy seeds, lemon zest, baking powder, baking soda, and salt.
Using a pastry cutter or two knives, cut butter into flour mixture until it resembles very coarse meal. Pour in heavy cream, then add 1/4 cup lemon juice, stirring just until dough forms.
Gather the dough together with your hands gently form an 8-inch disk and cut into 8 wedges. Alternately, evenly divide the dough into eights and form balls. Transfer dough to a parchment-lined baking sheet and and place scones 1 inch apart. Bake until golden and a toothpick inserted into center comes out clean, about 12 to 14 minutes. Remove from oven and transfer scones to a wire rack and let cool, about 20 minutes.
In the meantime, in a small bowl, mix powdered sugar with remaining lemon juice and stir until smooth. Using a spoon, drizzle glaze over cooled scones.
Enjoy with a cup of fresh brewed Tully's® Italian Roast Extra Bold Coffee
***Recipe adapted from Country Living.***