Let's talk about a kitchen hack that's actually life changing. First, raise your hand if you hate grocery shopping and wasting food—same.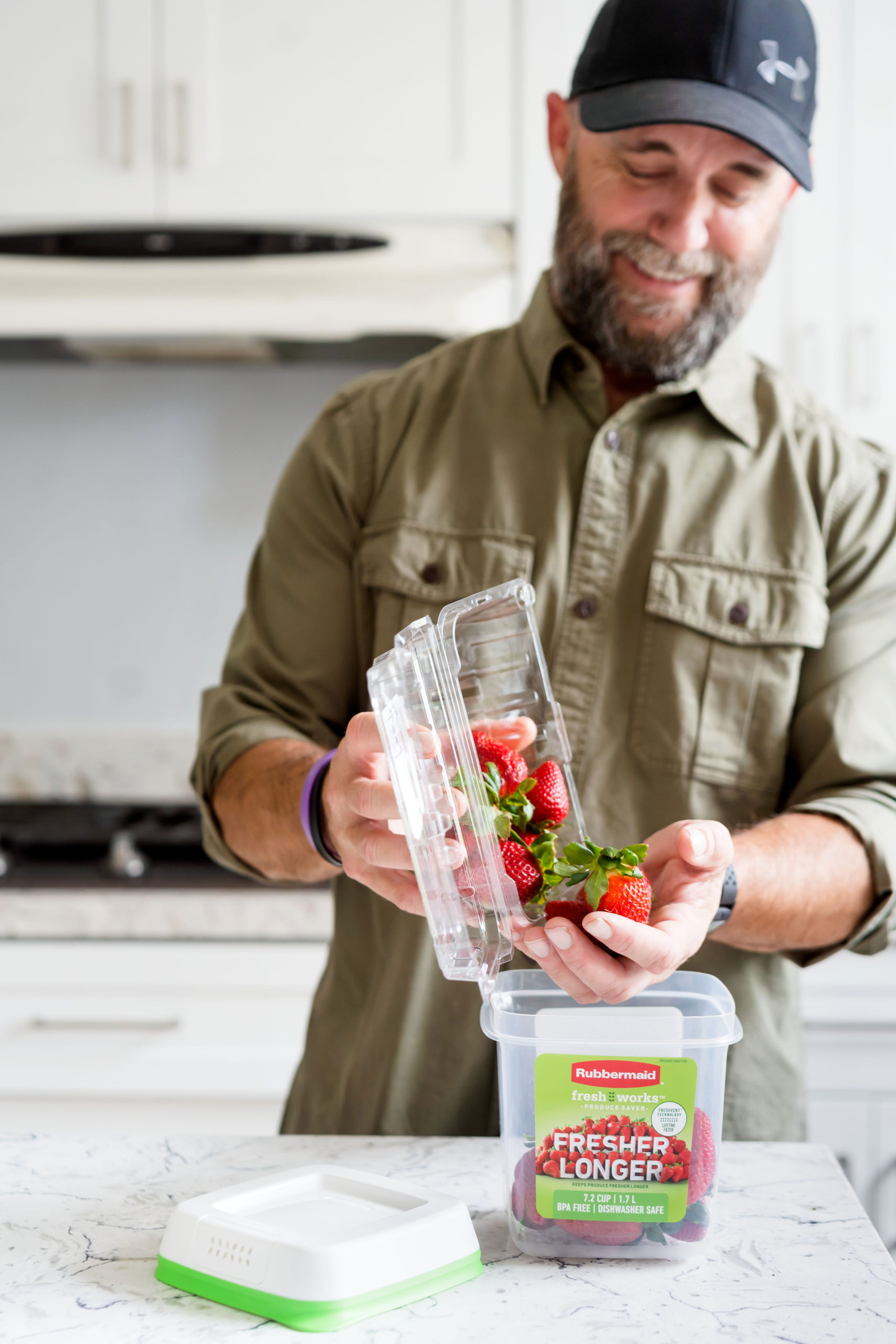 I got you covered!
Rubbermaid FreshWorks™ Produce Saver
is a game changer. No more bad fruit and veggies before you can actually eat them. I put fresh strawberries in the medium (7.2 cups) container and a week later the strawberries are still fresh and sweet.
The fact that I can go from bag to the FreshWorks™ container without washing the produce first makes it highly convenient and simple to use. It's also smartly designed with a bubbled bottom to keep the fruit and veggies elevated, so there is no mushy produce at the bottom.
These are a must have for every kitchen. If you are still doubtful, below are a few more notes in the form of some questions with answers that you might have.
What exactly is FreshWorks™ Produce Saver?
It is a modular space-efficient container system that helps produce stay fresher longer.
How does FreshWorks™ Produce Saver work?
The revolutionary FreshVent™ Technology regulates the flow of oxygen and carbon dioxide in and out of the container to help produce stay fresher, longer than when stored in traditional store packaging.
How do I care the FreshWorks™ Produce Saver container?
The containers are BPA-free and top rack dishwasher safe. In terms of the the lid filter, it lasts the lifetime of the container so no replacement is needed.
Where can I purchase the FreshWorks™ Produce Saver containers?
The full product line can be found here, on Amazon, Target, Walmart and Bed Bath and Beyond.
Now that you are in know, here's to wasting less, shopping less and eating more!
**This post is written in partnership with Rubbermaid. All thoughts and opinions are my own.