**This post is made in collaboration with Mirum. All content, ideas, and words are my own.**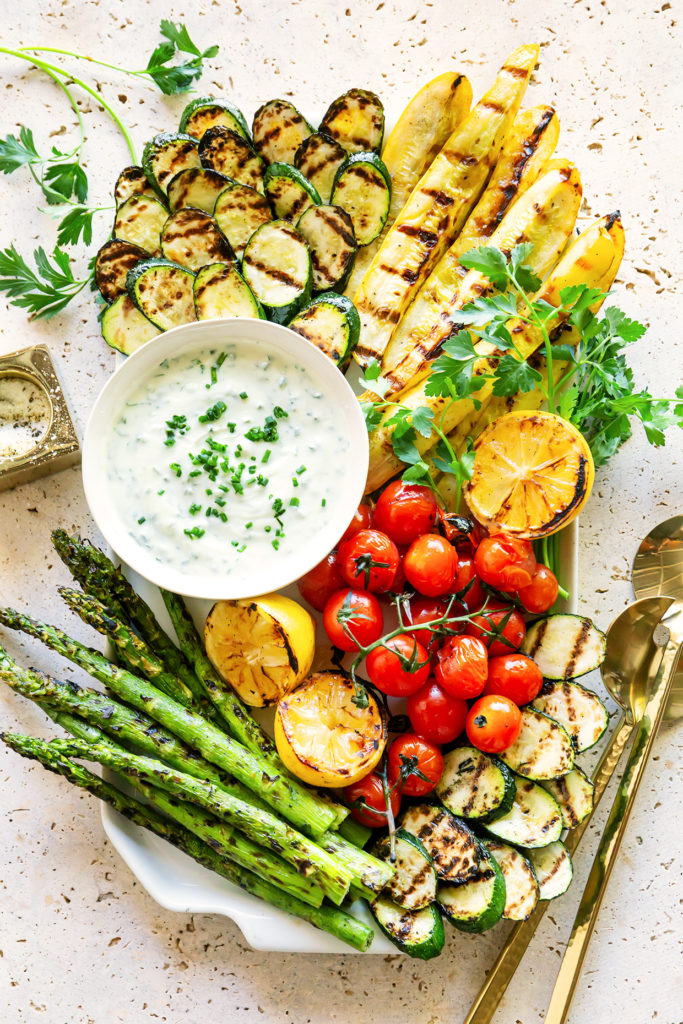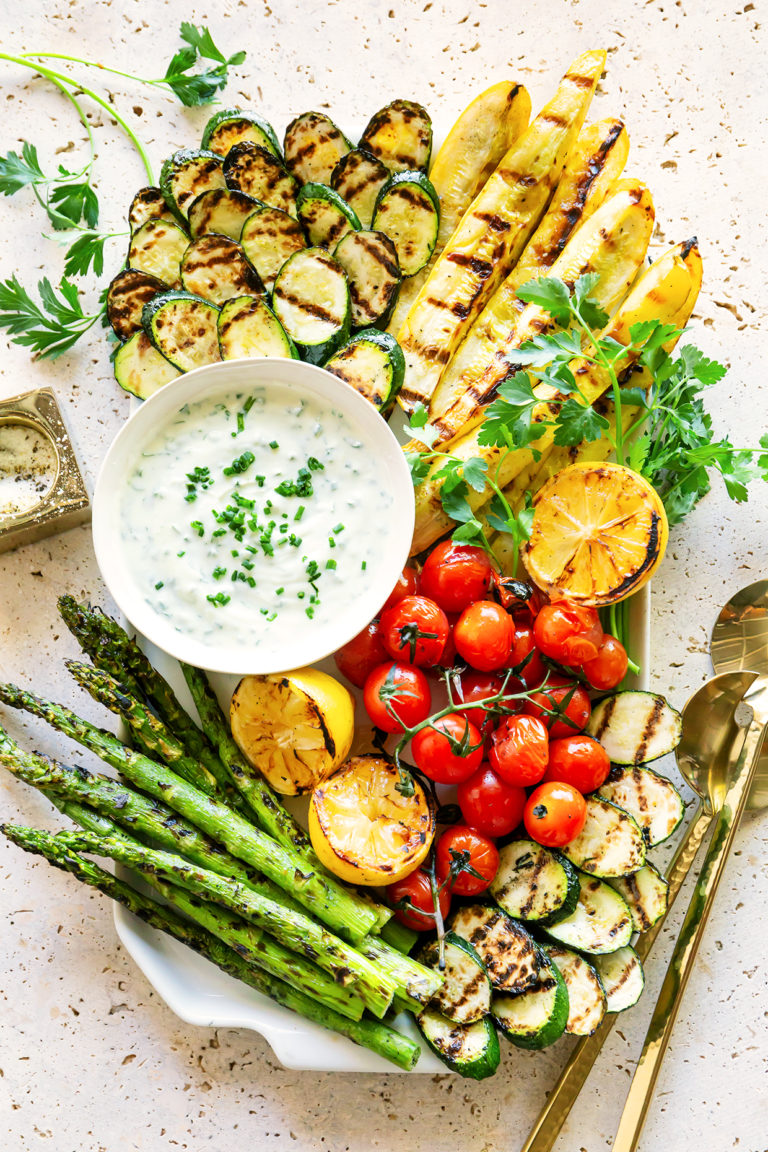 Spring is great, but summer is way better—long days outside and all the summer grilling. Am I right? To get you ready and as excited as I am, I'm sharing this easy, grilled veggie platter that's been prepped with a few sprays of I Can't Believe It's Not Butter! for all the maximum buttery flavor.
Of course, you can mix and match the veggies to your taste, and to what's in season for your area, just don't forget the I Can't Believe It's Not Butter!® Original Spray. It makes grilling food like this easy. I love that it comes in a spray bottle and 7 sprays is only 5 calories.
You know what that means? It means grilling season and beach season can play side-by-side—those 5 calories mean second servings of veggies like this are guilt-free. Yay to that. Now all I have to remember is to make these as veggie kabobs next time so that those long days outside can be that much more full of running around with a toddler in one arm while eating grilled veggies like this with the other.
Alright, this is the part where I tell you to fire up the grill and find your closest Walmart and head over to the dairy and butter section and grab a bottle of I Can't Believe It's Not Butter!.
. . . Well what are you waiting for? Print the recipe, get moving and let's do this!


Yield: Serves 4
Grilled Veggie Platter
Ingredients
1 1/2 cup Greek yogurt
1/4 lemon juice
1 teaspoon lemon zest
4 tablespoons chopped Italian parsley
4 tablespoons chives
salt and pepper, to taste
Vegetables
3 yellow squash
4 zucchini
2 cherries tomato vines
7-10 spears asparagus
2 lemons
I Can't Believe It's Not Butter!® Original Spray
Instructions
To make dip: In a small bowl, whisk together all the ingredients and keep refrigerated until ready to use.
To grill vegetables: Prepare grill for medium-high heat. Wash and dry vegetables. Place vegetables flat and spray with I Can't Believe It's Not Butter! until lightly coated; season with salt and pepper.
Add all the vegetables onto the grill. Grill, turning often until tender and lightly charred in spots, about 4-6 minutes for the the yellow squash and asparagus, 3-4 minutes for the zucchini and lemons, 2 minutes for the cherry tomatoes.
Let cool slightly and squeeze grilled lemons on top and serve with yogurt dip.