Game Day Appetizer Board ~ This is really code for lazy dinner. It's also a board of appetizers from a few of my favorite places, because I didn't feel like cooking.  I told the kids this is game food plus dinner, so don't ask me to make you anything later, not even a bowl of cereal.
They agreed. We pulled up the game and kicked back on the light-colored sofa—we skipped the plates for laps,  used our forearms to wipe our mouths and the big throw blanket was just one big paper towel for our fingers.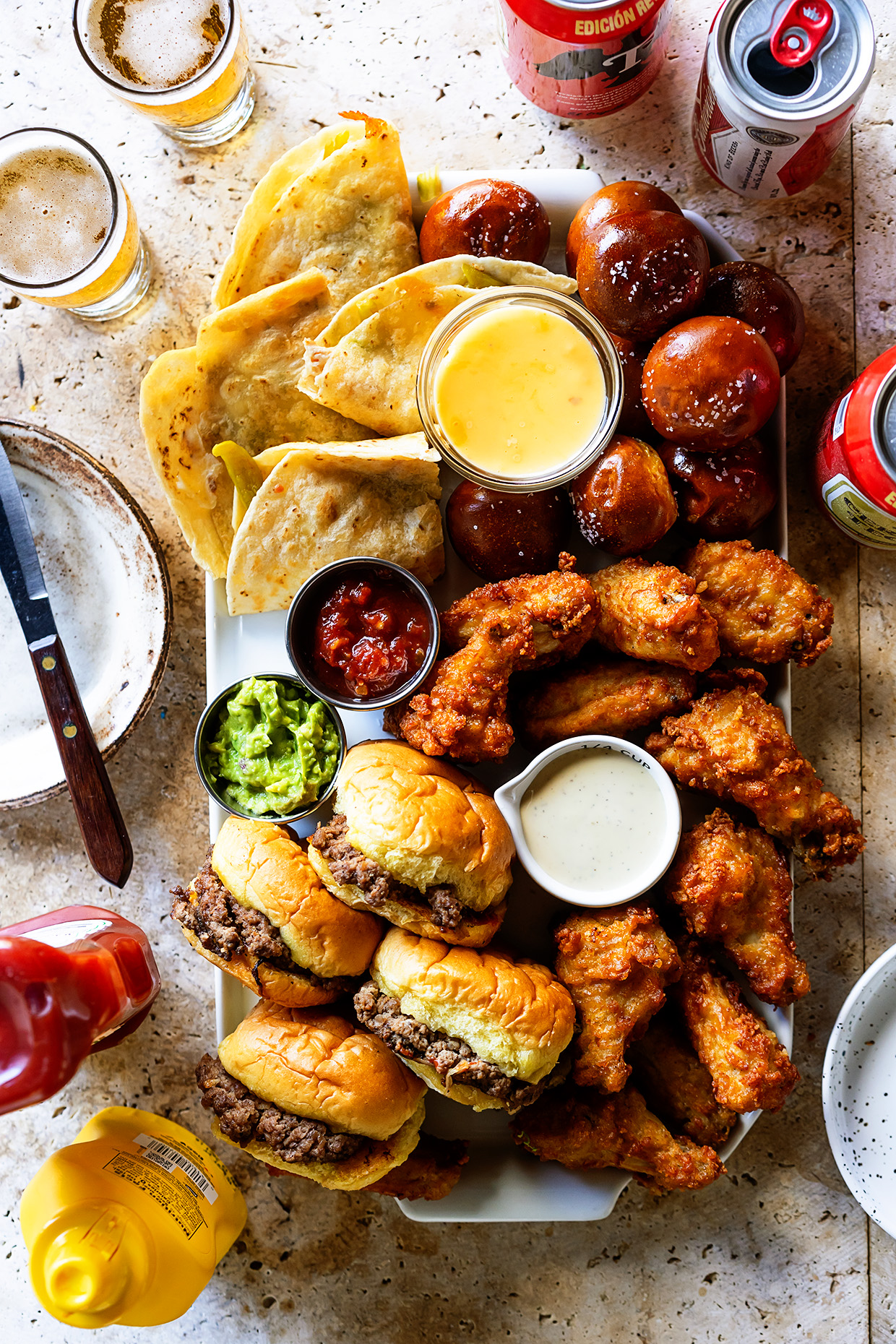 Obviously, Naomi wasn't home, because all this would have been met with her signature Ninja-slicing side eye—eating on the sofa with no plates or napkins is like letting the dog sleep in bed with us. It just doesn't happen.
But we got along this afternoon just fine. No sofa stains to scrub up, no spills to wipe, no fights to break apart. The kids listened well and didn't ask for a thing.
Not even the kindergarten-er, who is the most needy. Nope, he managed to get his own drink without any assist from me. A miscalculation on my part, he was 3/4 of the way through a Fanta before I noticed. Fanta after 3 PM is like giving this kid an energy drink with a side of espresso.
My lazy dinner day turned into an all-nighter, laying shoulder-to-shoulder, in a room covered with DC heroes, and a small boy asking a very tired me, "What should we watch next?" at 11pm.
Next time I'll make a proper dinner and have us sit at the table.