I know what you are thinking, egg salad is so basic. Do really need a recipe, or better yet, another recipe for it? The answer is obviously, yes and yes.
This is nothing like the classic egg salad you grew up on. Nevermind the super wet, mayo-laden mess with all the crunchy land mines of celery rippled through it. Nope, I've taken some liberties with the classic egg salad and switched it up. To start, I nixed the mayo for hummus and Greek yogurt—more flavor and less of that wet texture. I added radishes for a peppery bite, bacon for an added savory hit, used chives instead of onion because it's less intense, kept the lemon juice for some acidity and the dijon mustard for depth.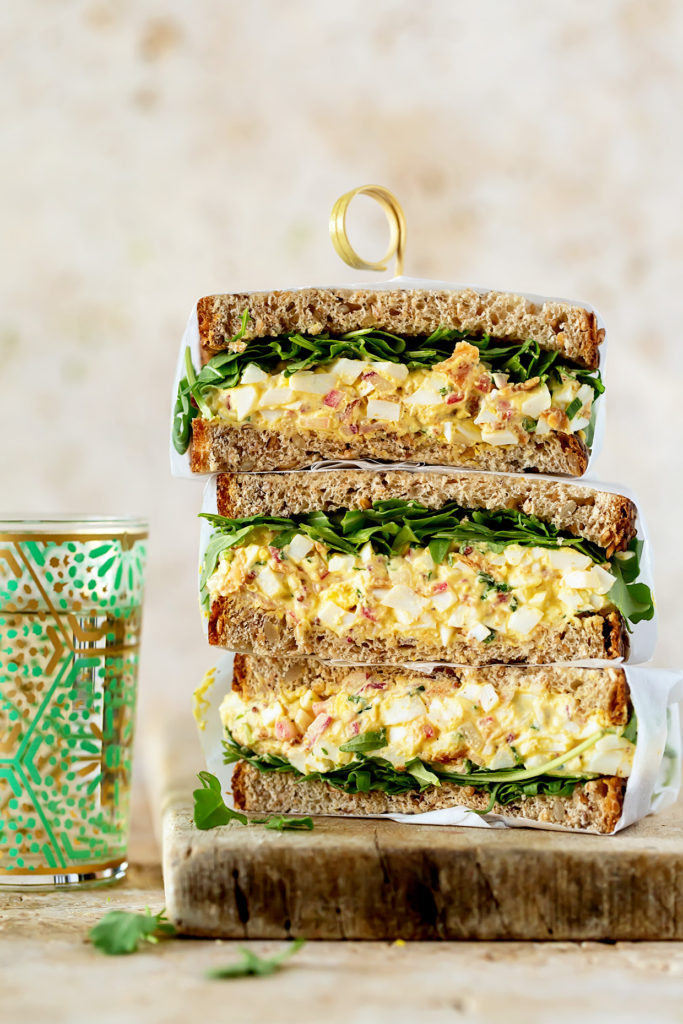 The real secret to the recipe here is the hummus. It's life changing. Not only does it add texture, but it gives the recipe a good flavor boost. If you really want to play with the hummus possibilities, try this recipe with Boar's Head Everything Bagel Hummus. It goes excellent with the bacon. Along with that, make sure to swap out the dijon mustard for Coleman's Dry Mustard to add some heat. I've played around with a a few other versions but the one you see here is a good swap out for the classic and when I want something different the Everything Bagel Hummus is a good switch up.
Now that I've finally created a an egg salad that I can actually eat and like, it's blowing the door open for my next classic recipe makeover challenge: tuna salad. Stay tuned.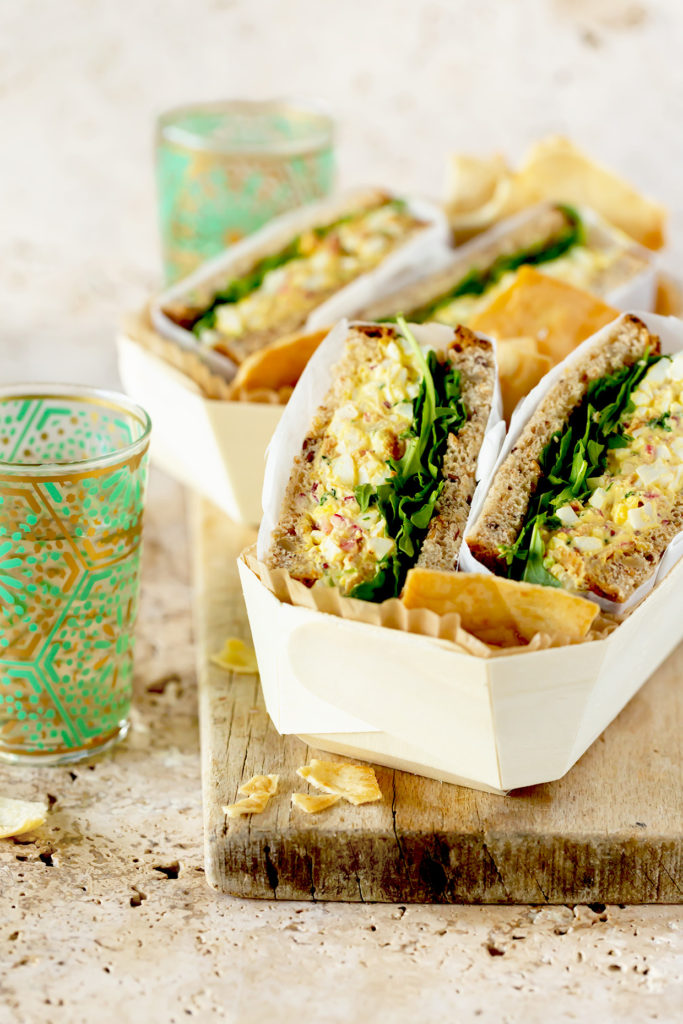 Yield: Serves 4
Egg Salad Recipe
Ingredients
8 hard boiled eggs, peeled and chopped
1/3 cup chopped bacon, about 3-4 strips
1/4 cup finely chopped chives
1/4 cup chopped radishes
2 tablespoons hummus
1 tablespoon Greek Yogurt
2 teaspoons dijon mustard
1-2 teaspoons lemon juice
kosher salt and ground pepper to taste
Instructions
In a large bowl, mix together the chopped eggs, bacon, chives and radishes. Add the hummus, Greek yogurt and dijon mustard and mix until well combined. Add in 1 teaspoon of lemon juice, mix and taste. Add remaining teaspoon if needed. Season with salt and pepper.