Crunchy Bacon and Queso Frachos with crushed Kettle Brand Jalapeño chips – this year's most addicting game day eats! Think curly fries layered with queso, crunchy bacon, crushed Kettle Brand Jalapeño chips, and a healthy drizzle of ranch dressing.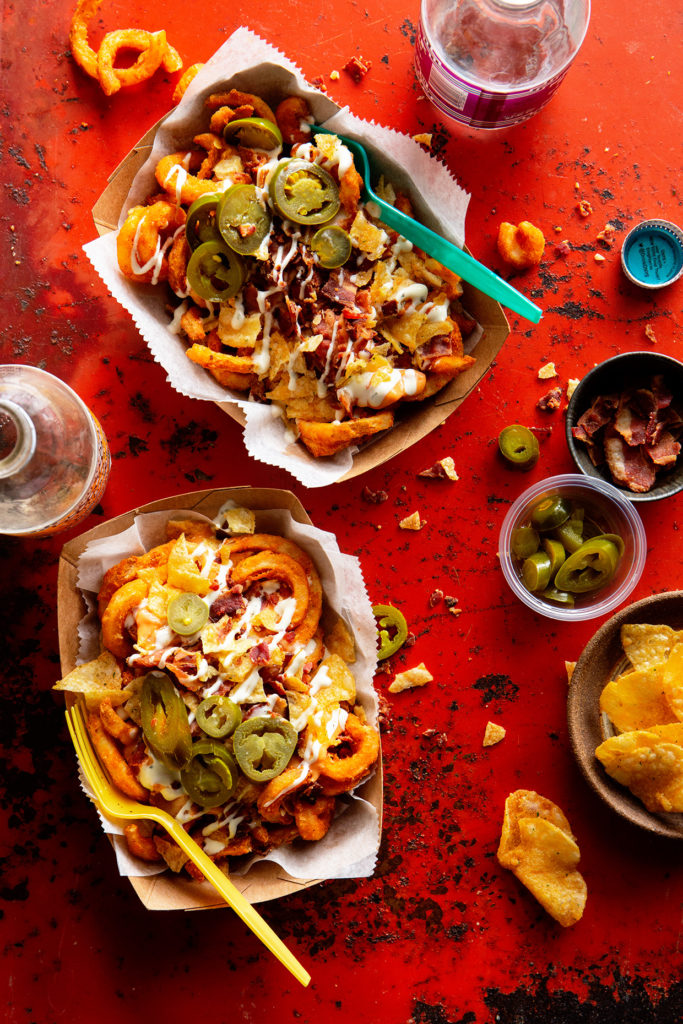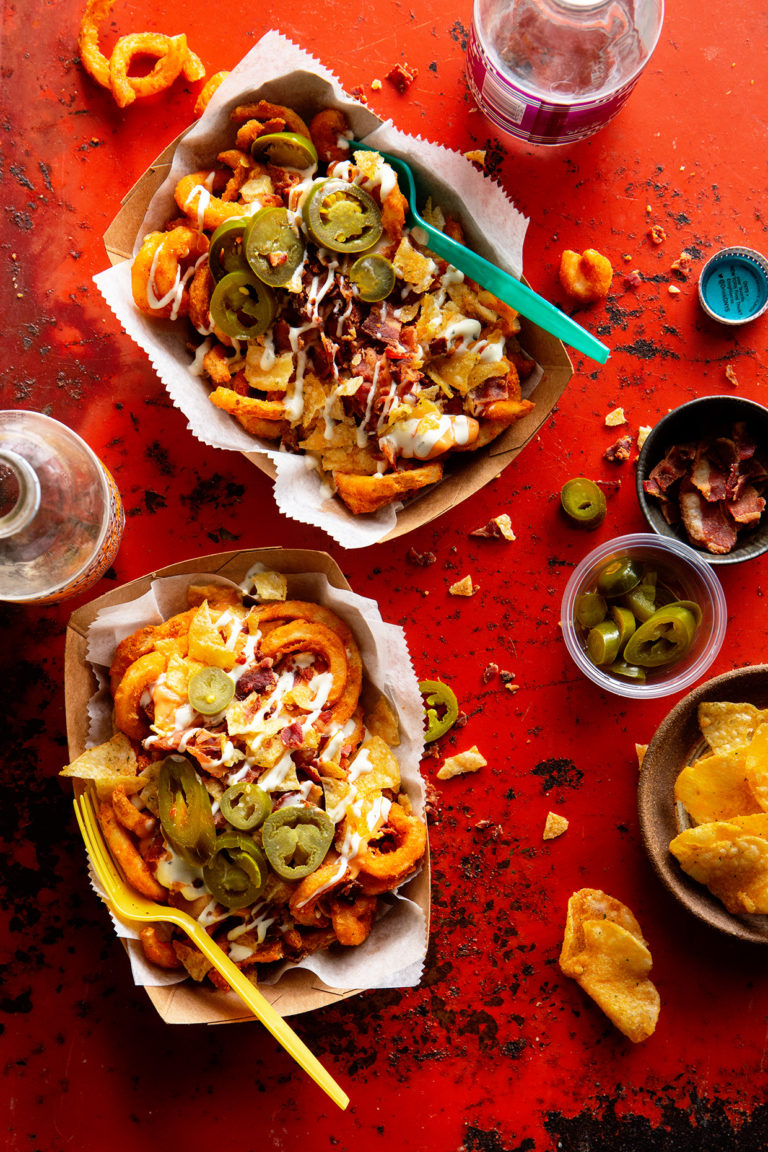 Get your eating pants ready!  Everyone knows game day is all about the food. Okay, maybe the game first, but only if my team is winning. 
If you are a regular reader around here then you know next to the holidays, game day food is a big thing. I always go overboard with the mashups, fusions and any other fun combos that I can come up with for my usual over-the-top  game day recipes.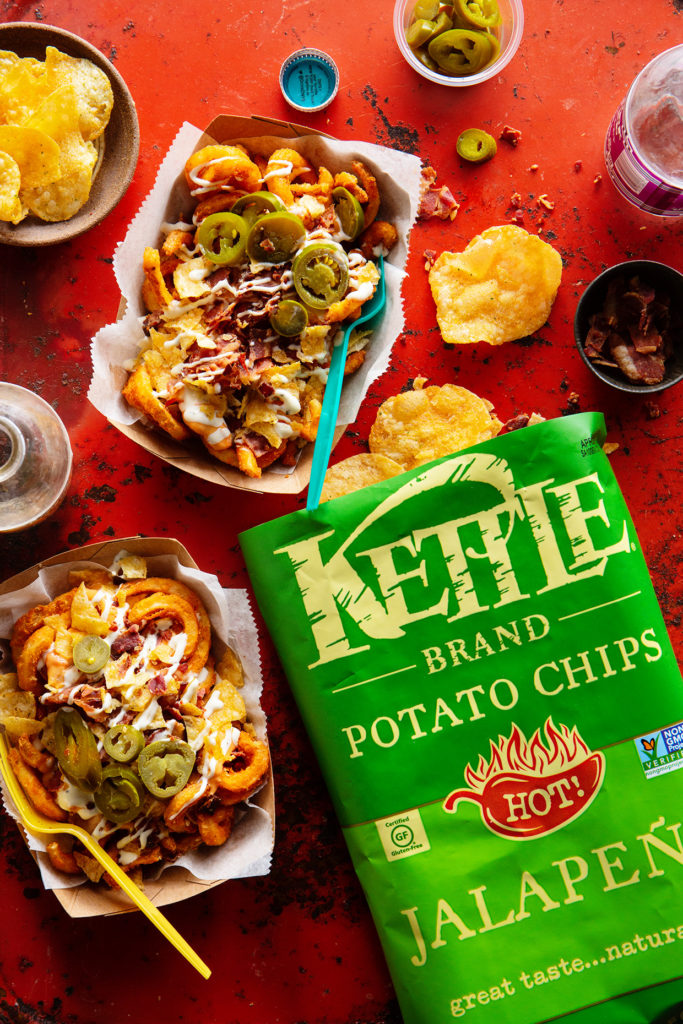 For today's recipe I've partnered up with my favorite natural potato chip brand: Kettle Brand. I'm highlighting the Kettle Brand Jalapeño chips variety. It's the must-have finishing touch to this Crunchy Bacon Ranch and Queso Frachos. The jalapeño chips add texture, flavor and just enough heat to balance out the richness of the queso and ranch dressing in this curly fracho recipe.
Yield: Makes 4 Servings
Crunchy Bacon and Queso Frachos
Ingredients
2 cups of curly fries, store bought or homemade
2 oz Kettle Brand Jalapeno Chips, roughly crushed
2 cups queso
8 strips cooked bacon, crumbled
1/3 cup sliced jalapeños
1/3 cup ranch dressing
Instructions
Bake curly fries according to instructions on bag.
Evenly divide fries by four and layer each fourth with queso, crushed Kettle Brand Jalapeno chips, bacon, jalapeños and drizzle with ranch dressing. Serve immediately.
Now that we have frachos out of the way, stay tune for the most epic game day casserole coming up next week.