Raise your hand if you find yourself skipping lunch because you don't have time or didn't plan ahead. If this is you more often than you want to admit—which by the way, I'm right there with you—I got you covered. Your lunch time is about to get an upgrade with Crockpot™.
The new Lunch Crock is a lunch tote and food warmer. Fill it up the night before and then plug it in at your desk. It warms your food while you work. I wish this existed when I worked in an office. It would've saved me so much time and money. I could've skipped the parking lot madness and long lines to buy lunch. It also would have helped me bypass the lunchroom line for the microwave on the days I packed a lunch.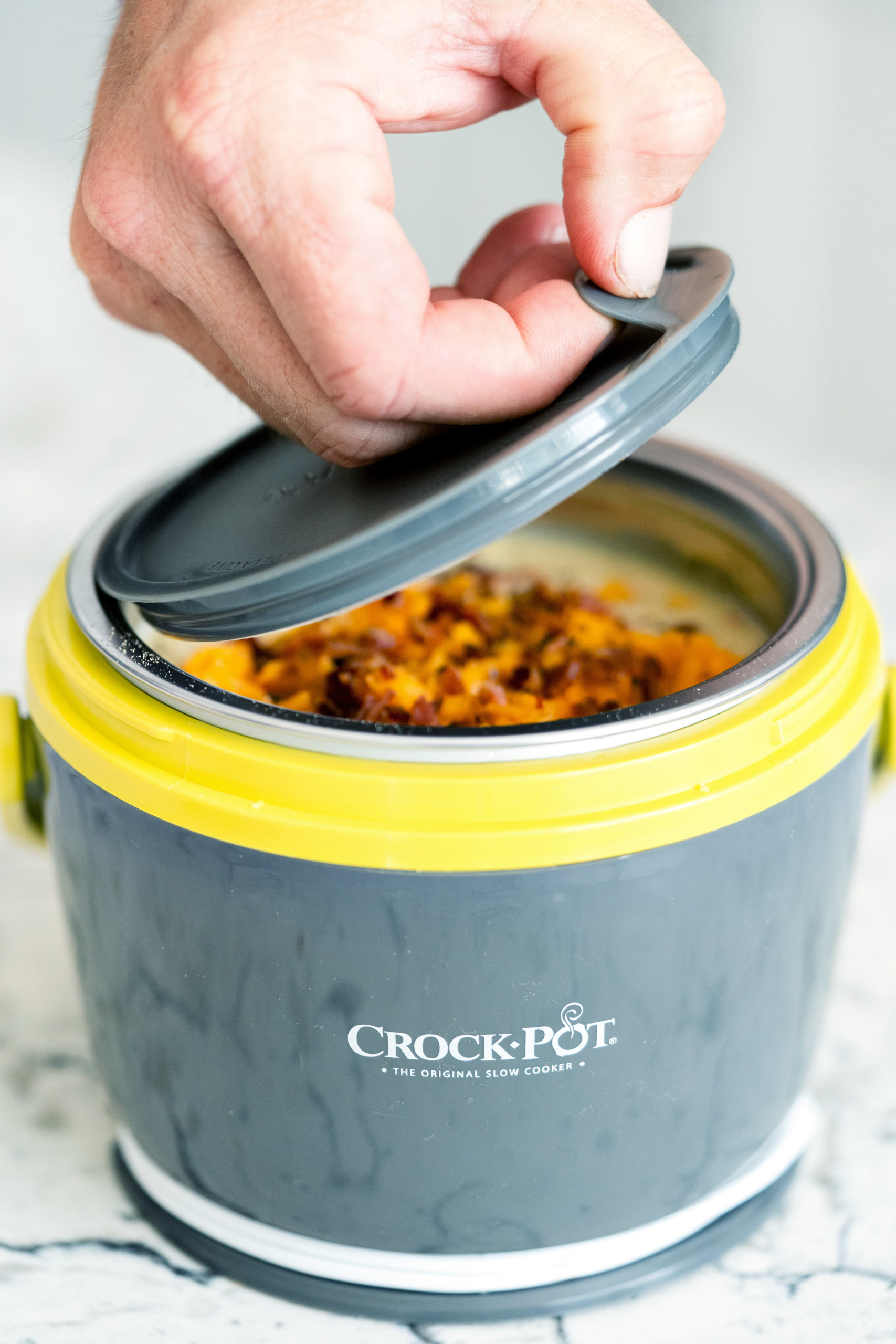 **This sponsored post is in collaboration with Crockpot. All thoughts and opinions are my own.
Now that that I work from home, lunchtime means getting outside for a change of scenery. Which makes the Lunch Crock the perfect side kick. I fill it up the night before and then plug it in on my desk. Then when Im ready, so is my food. Of course there are days when I'm too buys and I have to eat at my desk, but most days I seal it with the lid, twist on the top and head for a park to eat and read.
I love the portability it allows and that it makes hot meals like this Baked Potato Soup easy to heat and enjoy. Hit the link the here to shop it.