Chicken, Corn and Potato Sheet Pan ~ Minimal prep, maximum flavor! That's my kind of meal.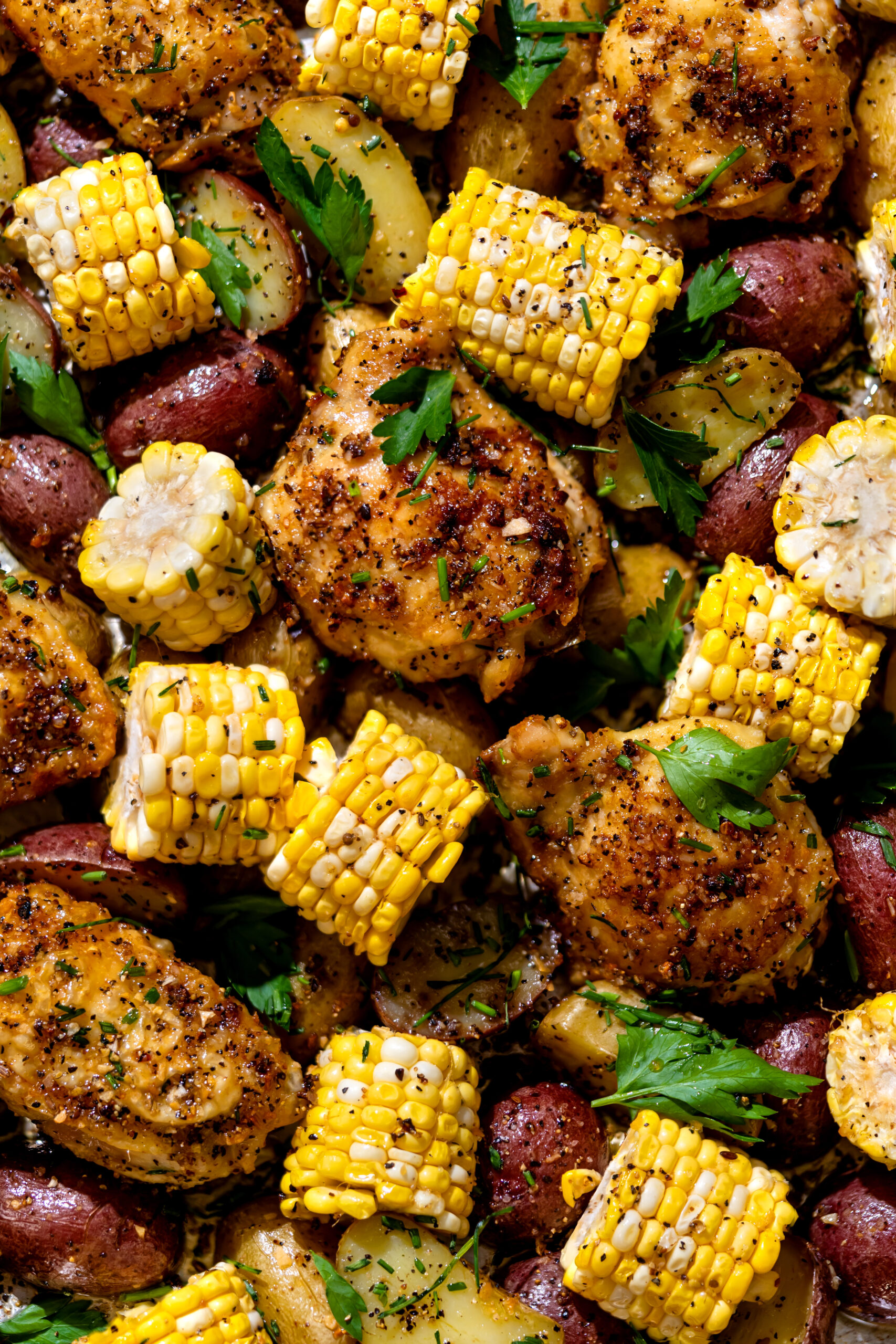 Who else is excited about football season? Around here, football season means more time to gather, have fun and eat. With that comes making fuss-free meals like this one. Next to doing a little prep, like tossing the chicken, corn and potatoes in some seasoning and oil, you'll need to set the alarm to roast the vegetables and meat.
But let's not forget the most important part: sourcing the best possible ingredients. This recipe doesn't have a lot to it; you'll want to use high-quality sweet corn like Dandy's Tray Pack Sweet. It's non-GMO and comes pre-shucked and ready to cook. You won't find sweeter or juicer corn. For the potatoes, go with a baby Dutch variety. It's creamy and buttery in taste. It's also smaller, so other than halving the bigger ones, you can toss and roast. And when it comes to the chicken, I prefer air-chilled and organic since it results in more tender and juicer meat.
As football season gains momentum, let's elevate our game day with this Chicken, Corn, and Potato Sheet Pan dish. Simple and flavorful, it's perfect for sharing with the cheering crowd. Here's to memorable moments on the screen and on our plates!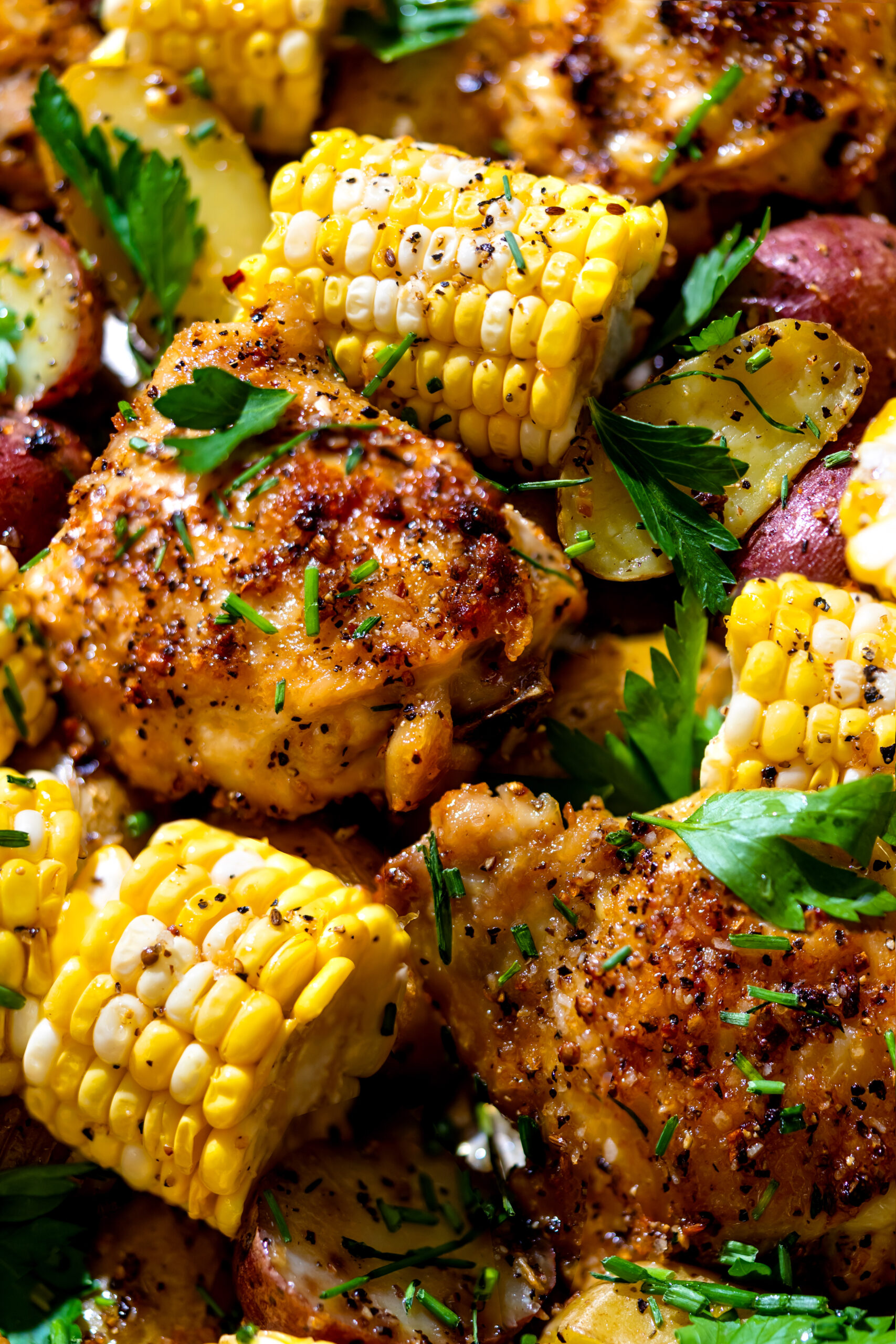 Grab the recipe below, and let me know what you think! To find Dandy Corn near you or to buy it online, visit their sites here.
Yield: 4 servings
Chicken, Corn + Potatoes Sheetpan Dinner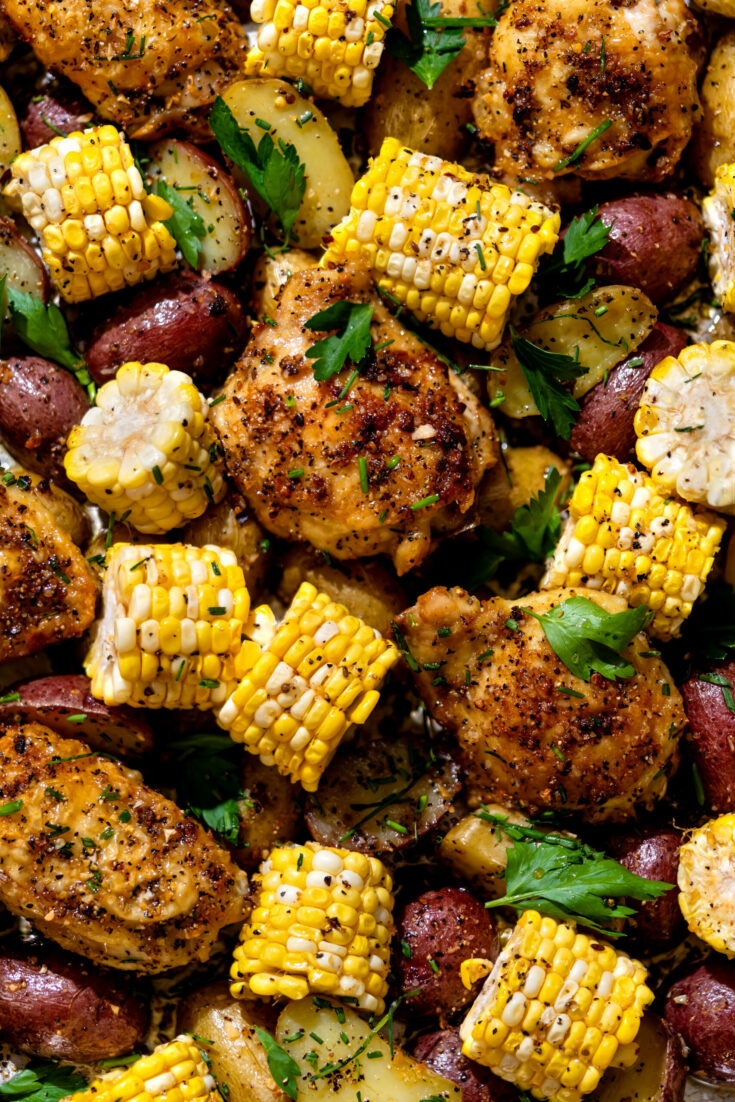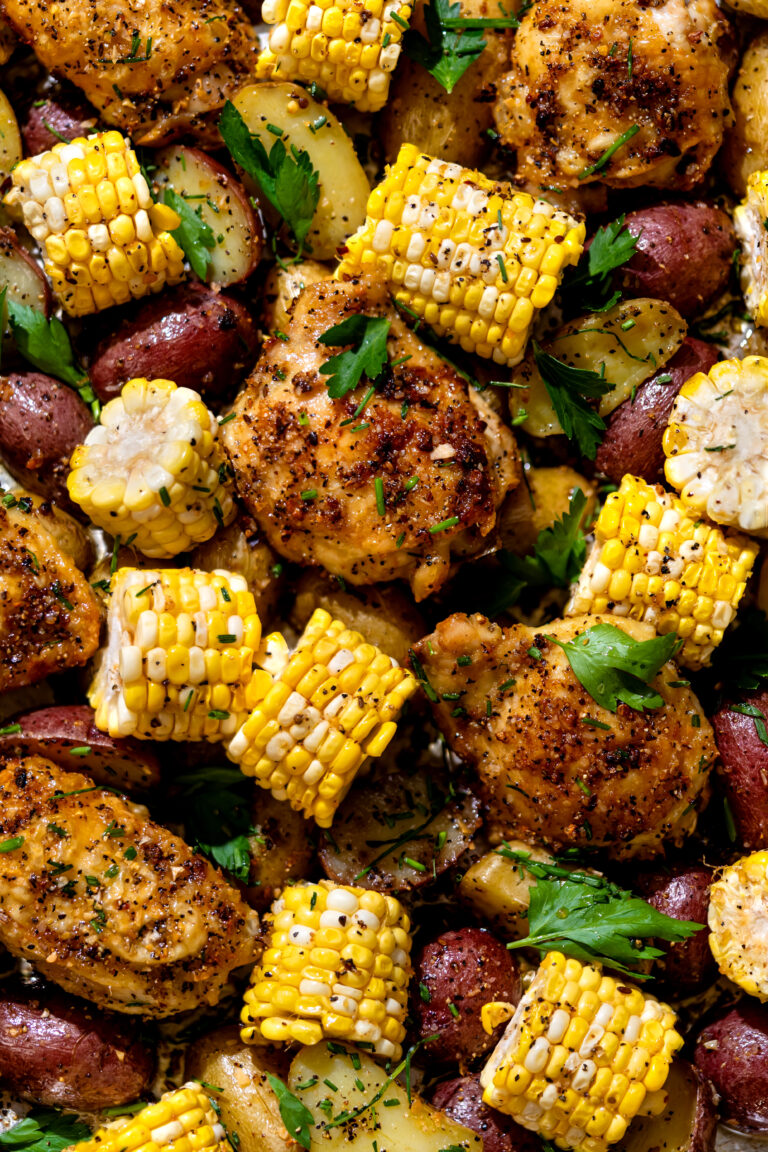 Ingredients
2 tablespoons Montreal Chicken seasoning
1 tablespoon kosher salt
2 tablespoons extra virgin olive oil
3-4 3 ears of corn, cut to 2-inch pieces
1lb.small Yukon Gold potatoes, halved
1½ chicken thighs skin-on and bone-in
1 bunch chives, finely chopped
1/2 cup chopped parsley leaves
Instructions
Heat oven 400°F. In a large bowl, whisk together the seasoning and olive oil. Add the corn, potatoes and chicken; toss to coat

Arrange the potatoes and corn on a rimmed bake sheet in a single layer. Place chicken pieces on top. Roast for 30 minutes or until chicken at the thickest part reads 165°F. Transfer sheet pan to a wire rack and let rest for 5 minutes. Serve immediately.