We are finally in the home stretch of Super Bowl food sharing. So from now until Friday, I have some recipes that you can throw together in a matter of minutes.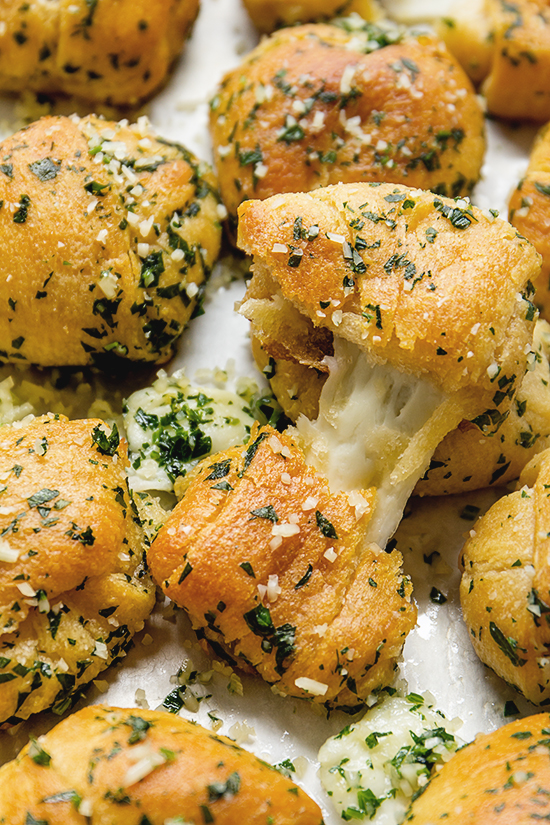 Things like these Cheesy Garlic Knots. They're pretty classic and you probably see them all year long, here and there, but there's nothing like the Super Bowl to give you every reason to eat your weight in these. After all, isn't that why the Super Bowl airs in February? Just about the time when you can ease up on all those better-eating resolutions.
Are you with me? Yes.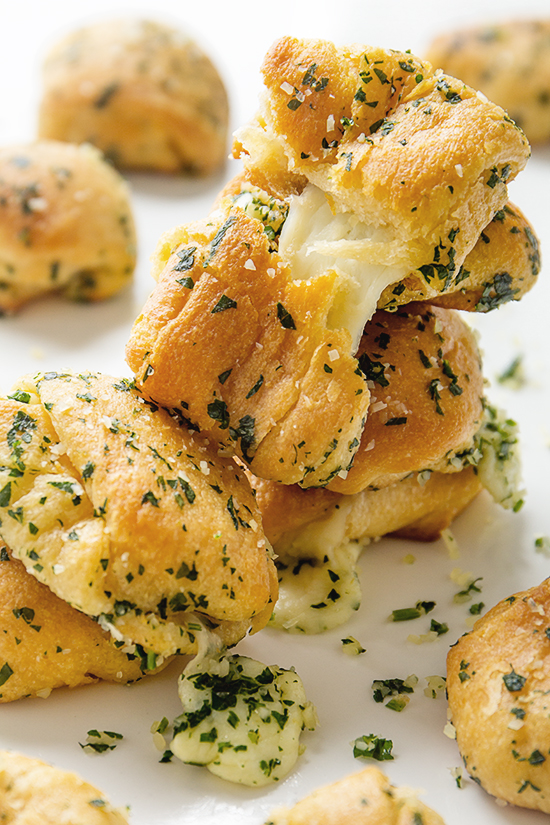 Let's do this then: cheesy filled bread knots tossed in butter, garlic Parmesan and fresh parsley. Then stand back and watch them disappear. They go fast so make a double batch. And to keep things easy, I used crescent rolls to bypass bread-making to get you in and out of the kitchen.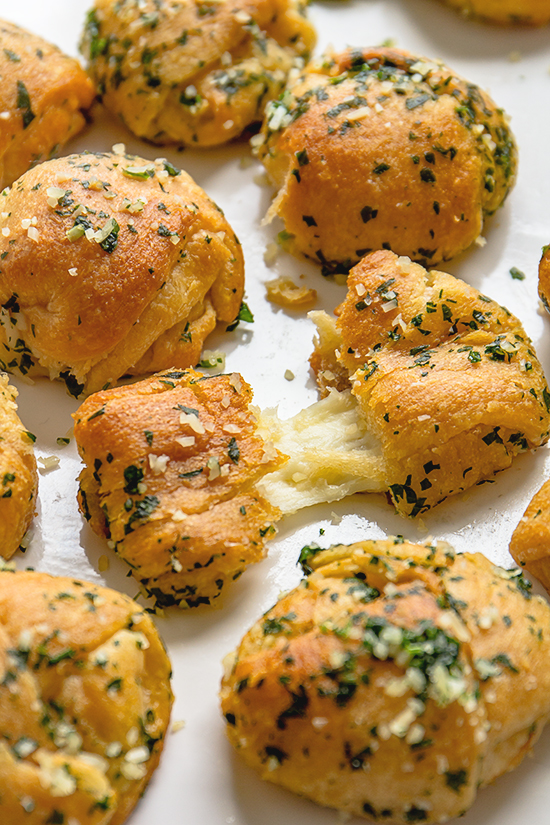 Yield: Makes 16
Cheesy Garlic Knots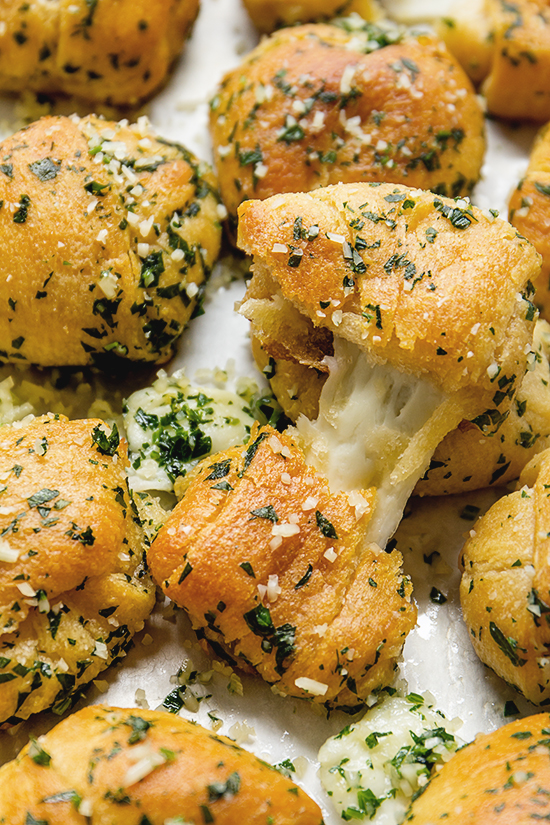 Ingredients
2 8oz. Pilsbury Crescent Rolls
5-6 Mozzarella string cheese, cut into thirds
3 tablespoons unsalted butter, melted
5 tablespoons finely chopped fresh flat-leaf parsley
5 tablespoons finely grated parmesan cheese
1 cloves finely minced fresh garlic
1 teaspoon kosher salt
Instructions
Preparation: Heat oven to 375 degrees F. Line a bake sheet with parchment paper
Unroll crescent from tube. Follow the seam and divide the dough into four rectangles. Slice each rectangle in half horizontally (pinch dough together if it comes apart). Place one piece of mozzarella cheese in the center of a strip. Gently tie each strip into a knot, fold ends underneath making sure to cover cheese completely. Arrange knots one inch apart in staggered rows on parchment lined bake sheet. Bake until deep golden, about 10-12 minutes.
In the meantime prepare coating. Place all ingredients in a large bowl; stir to combine. After baking, immediately toss knots in mixture. Serve warm.