**This post is sponsored in collaboration with Farmer John. All thoughts and opinions are my own.
If your kids are anything like mine, and ahem, if you are anything like me, then all beef franks make a regular appearance. So with that, to keep things interesting and change up the de riguer bun, I've swapped it out for whole wheat bread and flipped it to a sandwich and then layered it with arugula, avocado and some crushed chickpeas.
It's not traditional, but neither am I, so sandwiches like this are a winning way to give old standards a modern spin.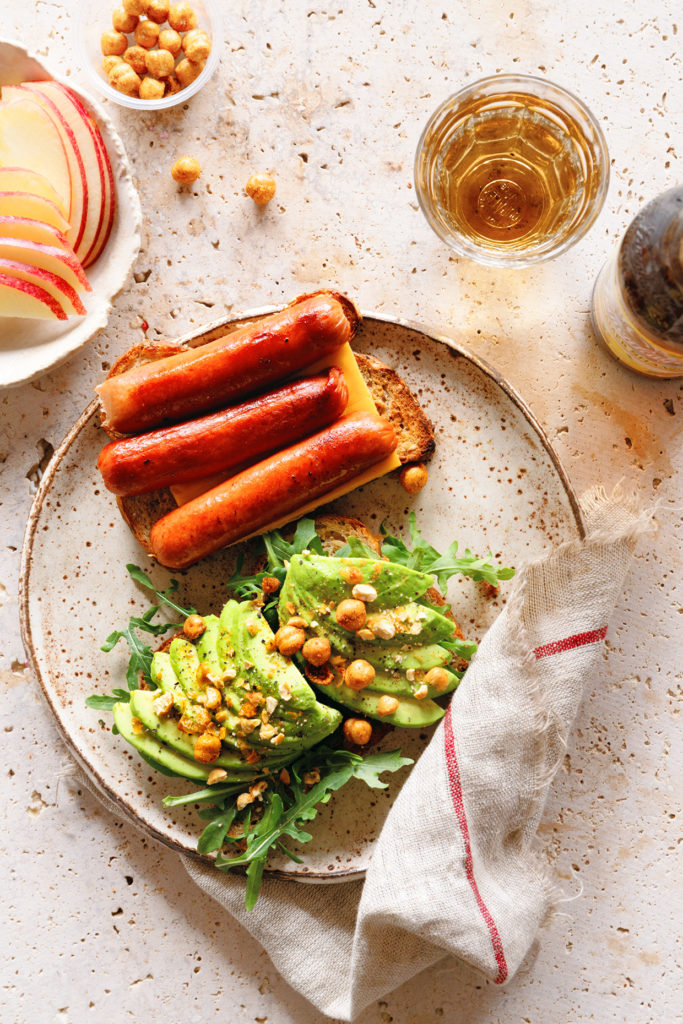 Along with that I'm all about working in well-balanced meals like this. I love that Farmer John's high-quality and protein-packed ingredients make it easy for me to do just that, whether it's dinner or after-school snacks. You can find their products at your local grocery stores including Smart & Final, Stater Brothers, Albertsons, Ralphs, and Northgate.
If it were up to my kids, they would throw an egg on this and call it breakfast, then have this with a glass of milk for an after-school snack, and then have it again as dinner with nothing more than an extra handful of chickpeas. Repetitive, but that's how kids are – and I'm okay with it.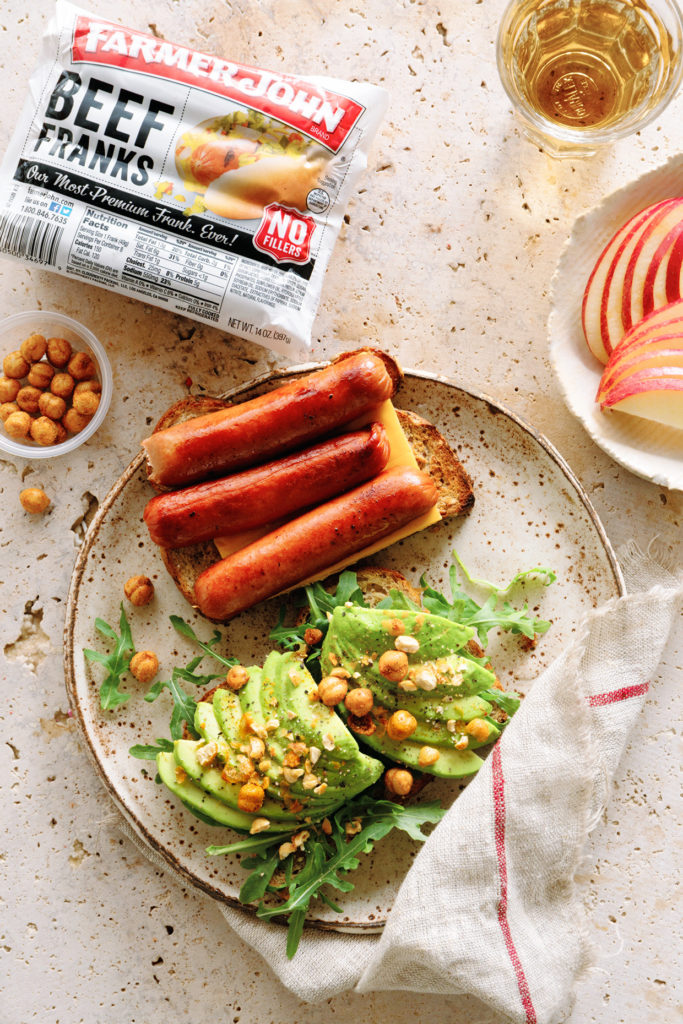 If you're looking for a family-friendly weekend activity, join Farmer John on Sunday, February 17th at the 41st Annual L.A. Chinatown Firecracker Run/Walk & Kiddie Run – an event to promote health, fitness and cultural awareness in the greater Los Angeles community. Farmer John will be serving up their delicious new breakfast sausage links at the finish line. For more information and to register, visit Firecracker10k.org.
For more recipe inspiration make sure to check out www.FarmerJohn.com.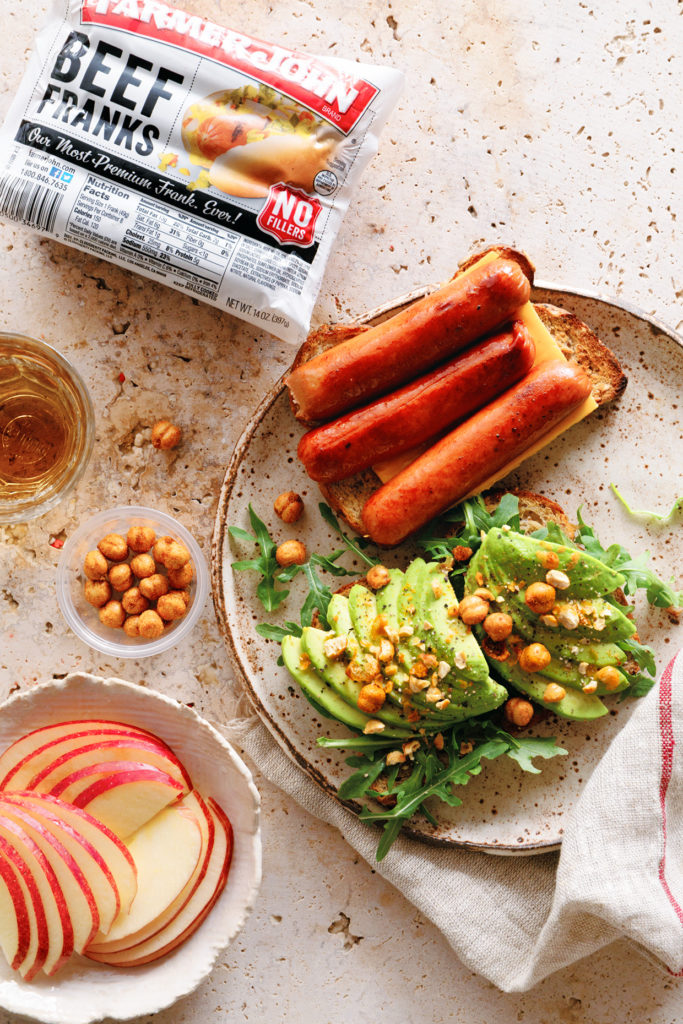 Yield: 1 sandwich
California Dog Sandwich
Ingredients
2 slices of bread
1 tablespoon mayonaise
1-2 Farmer John All-Beef Frank
1 slice cheddar cheese
1/2 avocado sliced
2 tablespoons roasted chickpea, crushed
Instructions
Place both slices of bread on a board and spread top side with mayonnaise. Heat skillet over medium heat. Place mayonnaise side down into the pan. Cook until crispy, about 2- 3 minutes. Remove bread from pan and transfer to a working surface. Layer one slice of bread with cheese and the other slice with arugula, avocado, and crushed roasted chickpeas.
Add Farmer John Beef Franks into pan and heat until warmed through, about 1-2 minutes. Remove franks from pan and slice in half. Place cut side of frank down onto the slice of bread with cheese, and top with the other slice to create a sandwich.