We all know breakfast is the most important meal of the day and the easiest Valentine's meal you can make. These are perfect for those of us who want to keep Valentine's breakfast-making to a minimum. It also works well on those busy mornings when you can just grab one of these pops for an on-the-go meal while shuffling the kids with the other hand.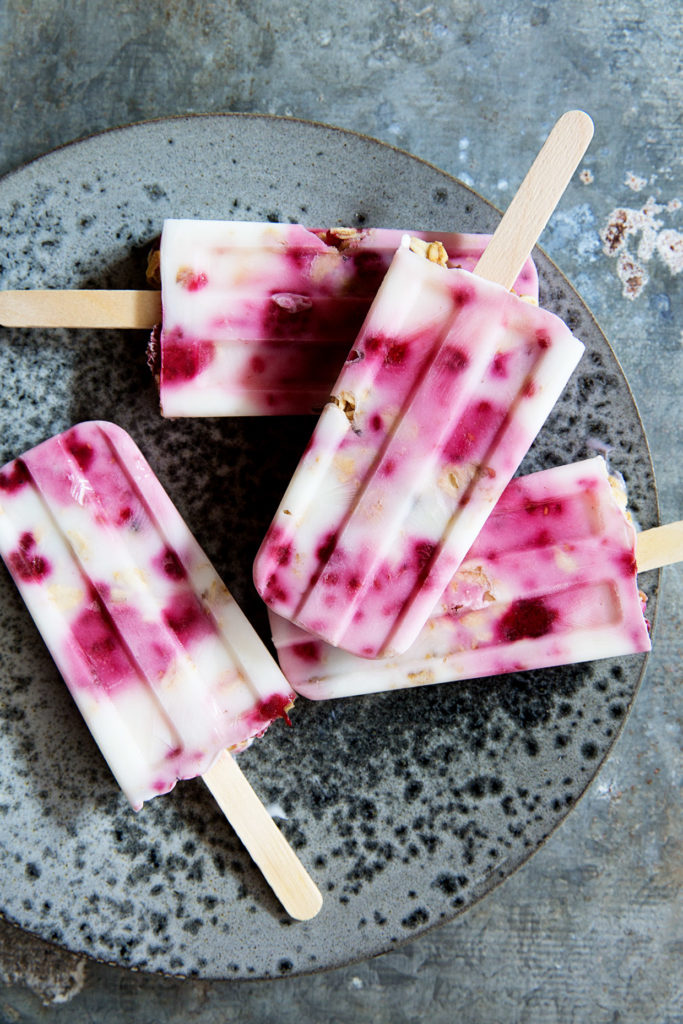 Like most of you can relate to, mornings here sometimes can be a fire drill. It seems at times no matter how much I plan things ahead the night before, I am doing a u-turn to fetch forgotten school books, while trying to translate toddler talk between wiping up spilled chocolate milk. Of course all this while driving through school zones with kids darting in and out. 
To mitigate all this madness, I tried imposing a no-food, no-drink policy in the car. That lasted a record of 1.5 days. We all were right back into loading up in the car with our breakfast snacks in hand – these breakfast pops being one of them. The only saving grace on this one is that we eat them faster than they can melt. By we, I mean those of us that aren't strapped into a booster seat. For him, my 2-year-old, I've learned to just throw a painter sheet sized blanket over him to catch all spills, drips and any other toddler messes.
Now do you see why breakfast on a stick is so much more convenient? Not to mention they are pretty awesome all on their own. My only note on this recipe, make a double batch – if your kids are anything like mine, they will think of these as popsicles, not breakfast food, so it's something they reach for throughout the day for snacking.
Yield: Makes 10-12 popsicles
Breakfast Parfait Pops
Ingredients
2 cups vanilla yogurt
1/3 cup milk
4 tablespoons honey (or to preferred sweetness)
1 1/4 cups raspberries (fresh or frozen)
1 cup granola
Instructions
Place yogurt, milk and honey in a large bowl and whisk to combine (alternately use a blender and process until smooth, about 5-7 seconds). Divide mixture in half and set aside one half vanilla yogurt mixture. With the other half, add 1 cup raspberries and smash and mix raspberries in (alternately use a blender and process until raspberries are coarsely chopped about 3-5 seconds).
Evenly divide and layer popsicle molds with raspberry yogurt mixture, vanilla yogurt mixture, and granola between each mold. Sprinkle in remaining raspberries throughout each mold.