French toast is a thing in my home. My boys love it, from the 14-year-old down to the baby. But there is nothing worse than standing over a pan or griddle waiting—tick tock, tick tock—while the boys ask every two seconds, "Is it almost ready?"
To solve that, I've moved to doing this: French toast casserole. For today, I'm sharing one riffed with some blueberry and lemon flavor on Dave's Killer Bread. It's a bread I love to feed my kids since it's organic, whole grain and non-GMO.
It's also a company that I'm proudly an ambassador for. They produce 16 varieties of bread that have a hand-crafted touch that's delivered by Dave's Killer Bread employee-partners, 1 in 3 of whom have a criminal background and have been given a second chance. It's an awesome and inspirational story that you can catch here.
And when you are done doing that grab the recipe below and enjoy!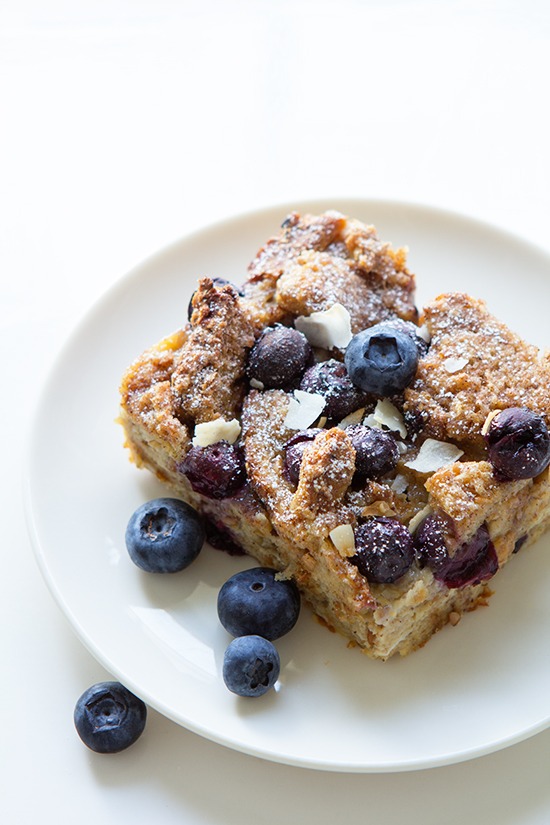 Yield: Serves 6-8
Blueberry Lemon French Toast Casserole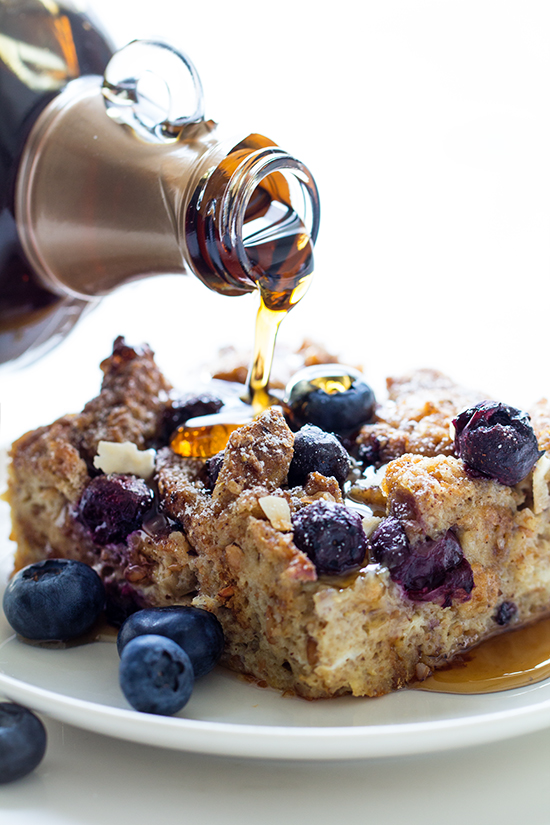 Ingredients
1 1lb. Dave's Killer Blues Bread
6 eggs
2 cup milk
1 cup coconut milk
1/3 cup sugar
1/2 cup maple syrup (plus more for serving)
1 tablespoons ground cinnamon
1/2 teaspoon kosher salt
1 lemon, zest
Instructions
One day ahead, place bread slices out to dry, then cut each slice into six equal pieces. Set aside.
Preparation: Heat oven to 350 degrees F. Lightly butter. Butter a 9 by 13-inch baking dish. Set aside.
In a large bowl, beat the eggs well combined. Add both milks, sugar, maple syrup, cinnamon, salt, and lemon zest. Add the bread pieces and mix to coat. Stir in the blueberries. Pour the mixture into prepared dish. Bake top is golden, puffed and center is set, about 45 to 50 minutes.
Serve immediately with powdered sugar and maple syrup.