We are in the final stretch for the Halloween countdown. If you saw my previous post, for the snacking board, then you already know I teased this easy baked potato board.
*This is a sponsored post written in collaboration with Rubbermaid. All thoughts and opinions are my own.
This year, my teenager is having his 3rd annual sleepover. They are at that age, where they don't really trick or treat anymore other than knock on a few doors to see if they can actually still get candy. I mean who wants to give teenage boys, not even dressed in a costume some candy?
I'll tell you who, only the neighbors that have known them since they were kids. Otherwise I'm pretty sure they are just a nuisance to everyone. Thankfully they are polite boys. Hopefully they'll do what they did last year, that is go back to the house for food and general teenage goofiness.
I'll be ready for them. In fact I'll be ready a few days in advance. I'm all about baked potato boards like this because you can pre-make and pre-prep everything. To keep it all fresh, I store it in Rubbermaid EasyFindLids™ with SilverShield®.
These food storage containers resist odor-causing bacterial growth. The SilverShield® antimicrobial technology uses small amounts of silver ions to help prevent the growth of bacteria on the product; the technology works continuously and lasts a lifetime. It's also stain resistant. A win-win when you need to store chili. A food that as many of us know is notorious for staining and leaving behind odors.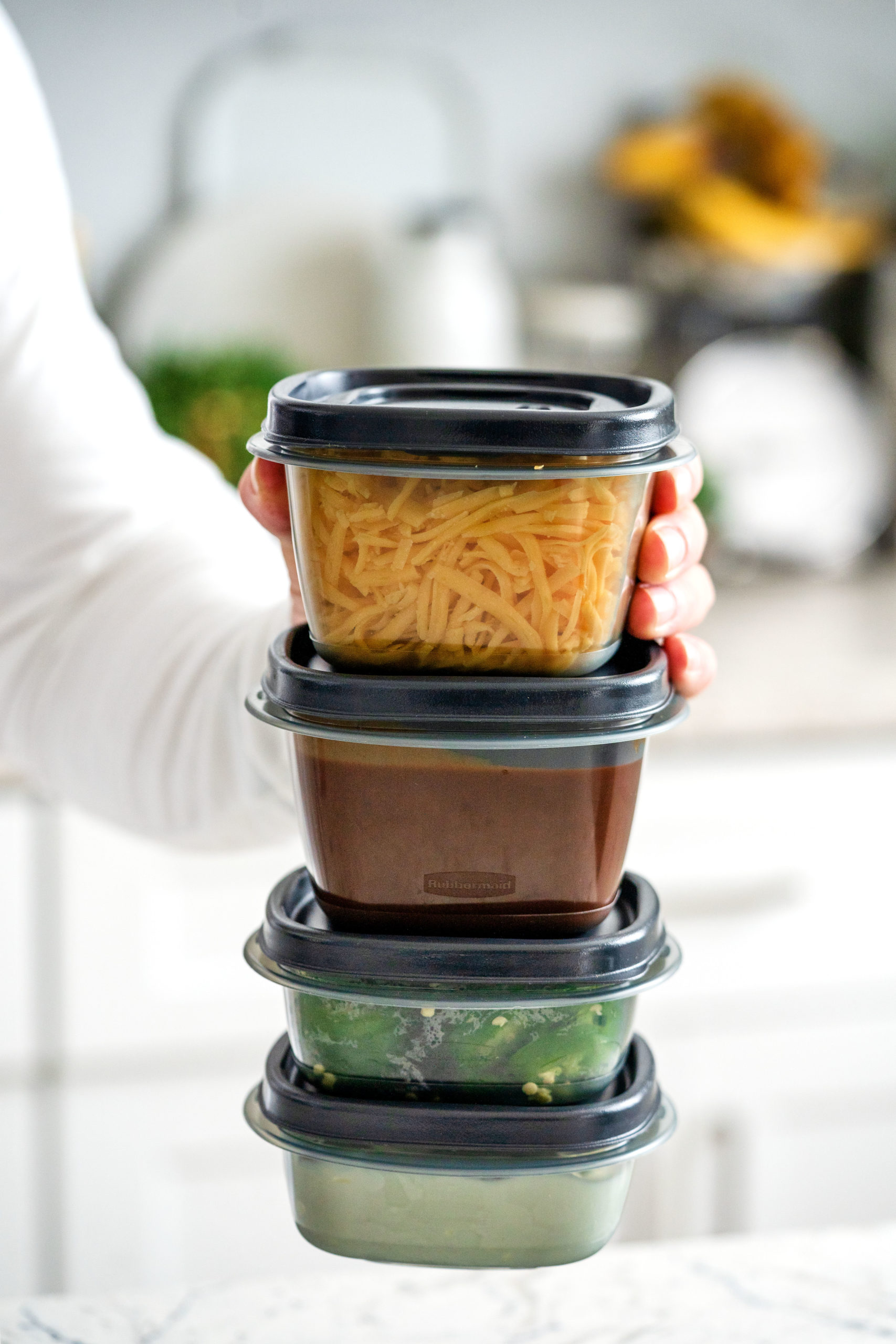 And check that out. The containers are stackable! The base nest inside each other. It also has the the same modular, space-efficient design as Rubbermaid EasyFindLids™, to organize and reduce clutter.
Rubbermaid EasyFindLids™ with SilverShield® are a holiday prep lifesaver. It makes gatherings like the one coming this weekend stress-free. It allows me to prep in advance without worry and then plate and assemble the day of.