Mother's Day is this weekend, so let's talk easy food like this baked French Toast that you can easily assemble with your kids the night before.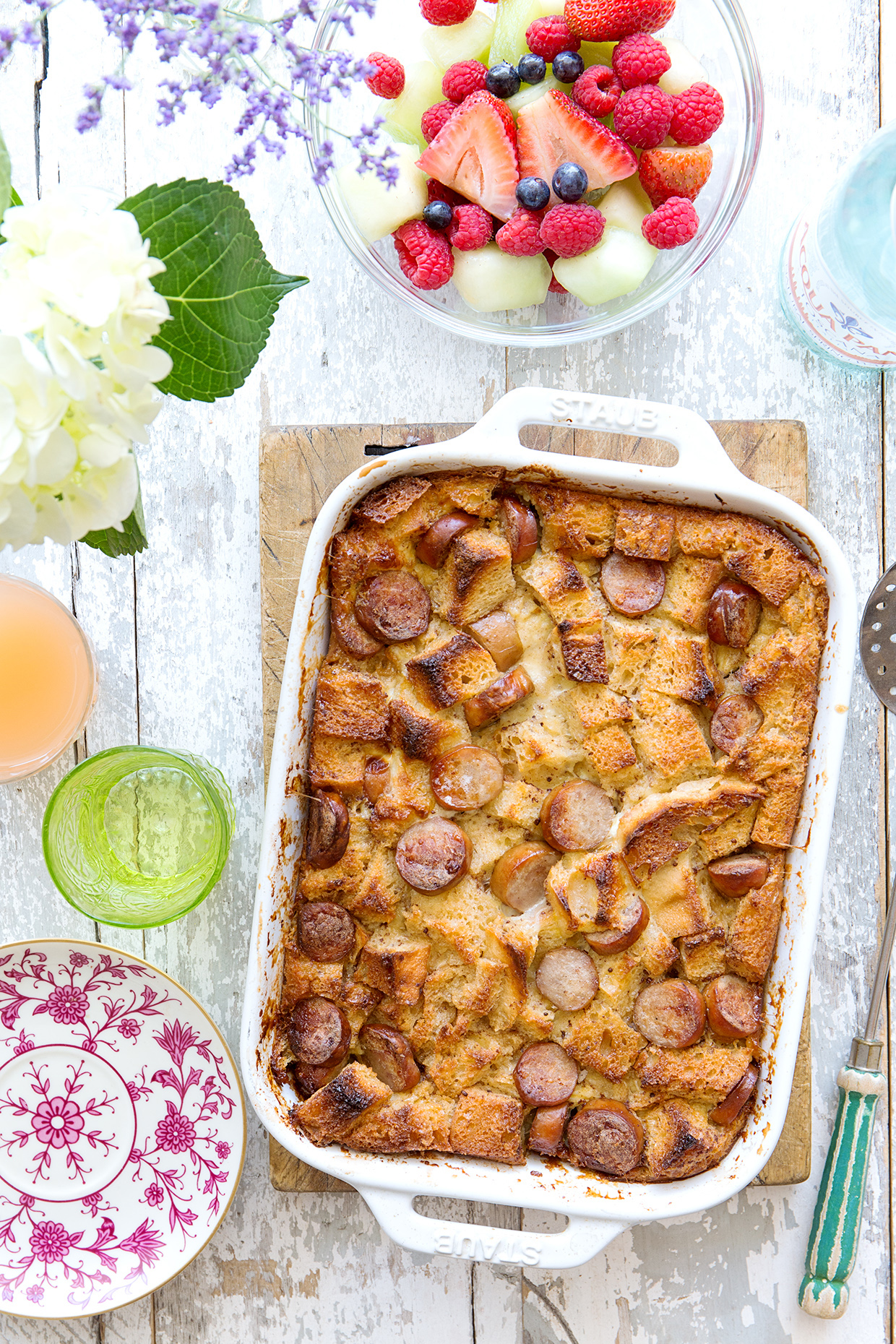 I'll be putting this together with my boys for Naomi. It's sweet and savory flavoring is everything she loves.
For the remainder of this post and the recipe, hit the jump here.