Okay, so the title is a bit long in description, but these were meant to be more striped red, white and blue, but they came out more swirled than I intended. So, I went with the long title to make sure nothing was missed.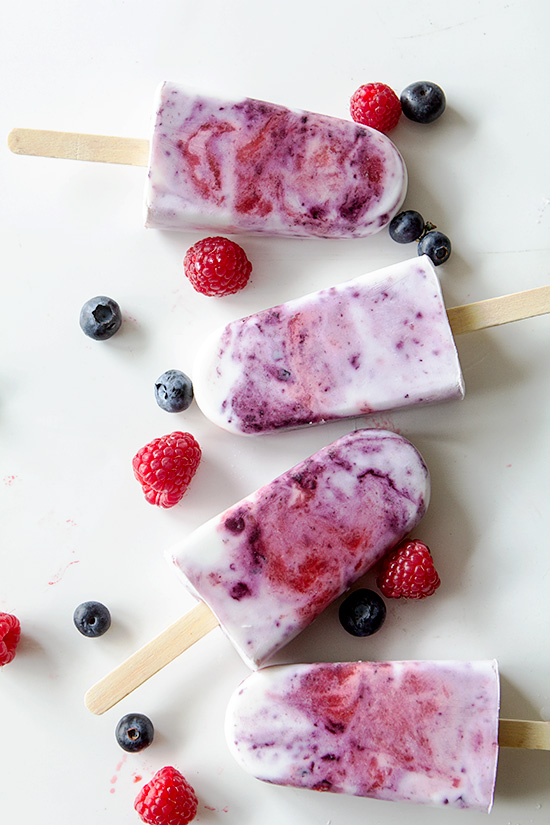 If only life worked this way, right—miss the mark and just spell out what you intended and everyone says, "Got it! Give me more."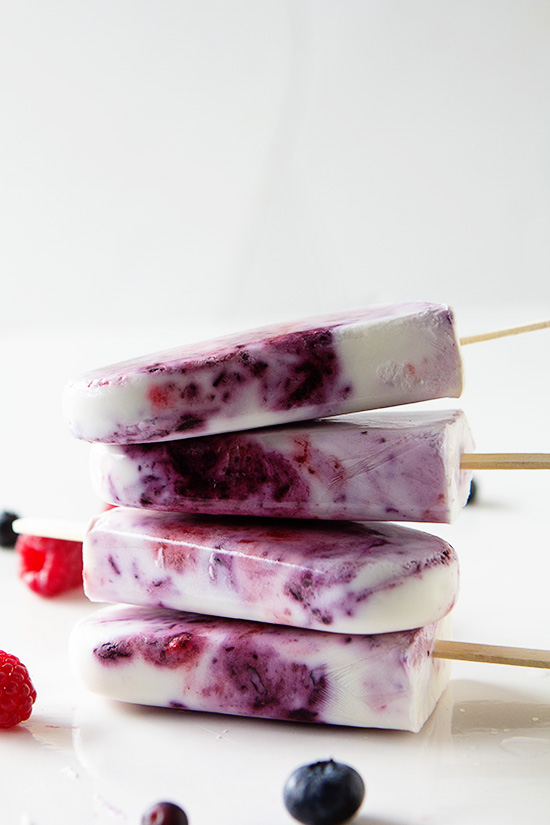 Or maybe that only works with family. Pops for breakfast are always a hit in my home. The only problem is I can never remember to make them often enough. But when I do, we enjoy them all day long. Which means any batch made lasts for that long—a day.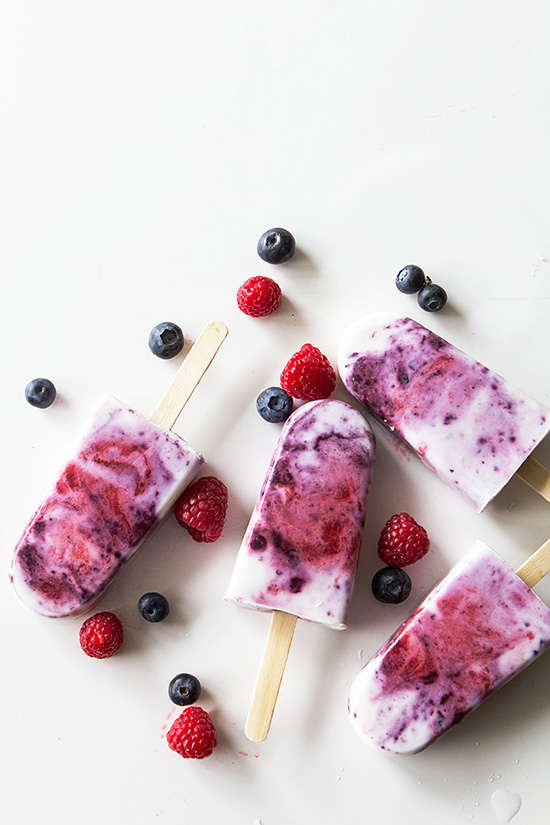 These were no exception. And since the base is yogurt and then fruit filled—eat up. It will offset all that 4th of July barbeque and potato salad.
Yield: Makes 6 popsicle
4th of July Mixed Berry Swirl Popsicle
Ingredients
1 cup greek yogurt
1/2 cup mascarpone
1/4 cup milk
1/3 cup honey (or 1/4 cup sugar)
4 tablespoons strawberry puree*
4 tablespoons blueberry puree**
Instructions
Place yogurt, mascarpone, milk and honey in a bowl and whisk to combine. Layer popsicle well with yogurt mixture, strawberry and blueberry puree. Use a fork or knife and drag and swirl the mixture around in the popsicle well (to keep streaky looking, do not over mix).
*To make strawberry puree: Blend one cup of strawberry with 1 tablespoon of sugar and water.
**To make blueberry puree: Blend 3/4 cup cup of blueberries with 1 tablespoon of sugar and water.
To shortcut this recipe, sub out the fruit puree with jam.