This weekend was the last hoorah before the boys go back to school. Can you hear me quietly crying? I'm sure somewhere at the end of July I might have grumbled about summer being too long, but I really love every moment with my boys.
I sound like a cliche, but anyone who has kids knows it all passes too quickly. Now that we are on countdown to the first day of school and already switching gears to school hours, like early bed time and reduced electronics time.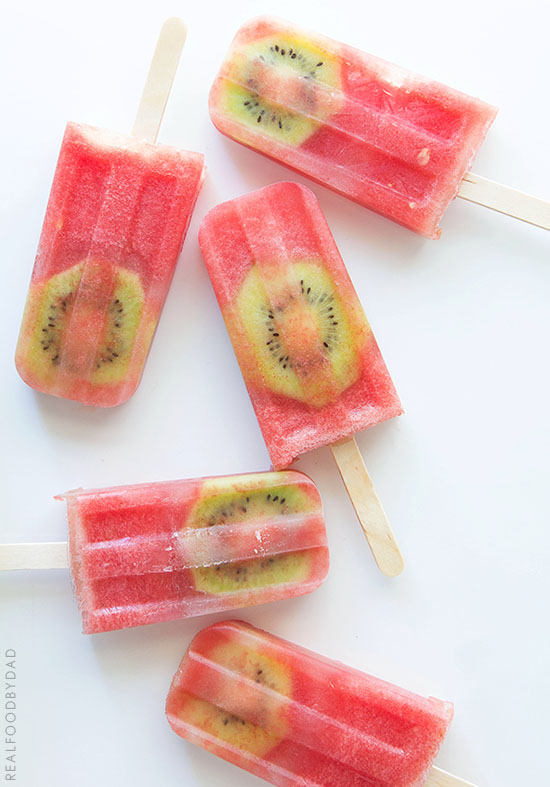 I've also switched gears with the way I'm thinking about food in terms of always having after school snacks on hand, like this Watermelon and Kiwi Pop. With September being one of the hottest months for us and the school always having a frozen treat stand after school, I'm going to be steadfast with avoiding the $3 a pop of shaved ice, slushies or whatever there is to tempt my boys.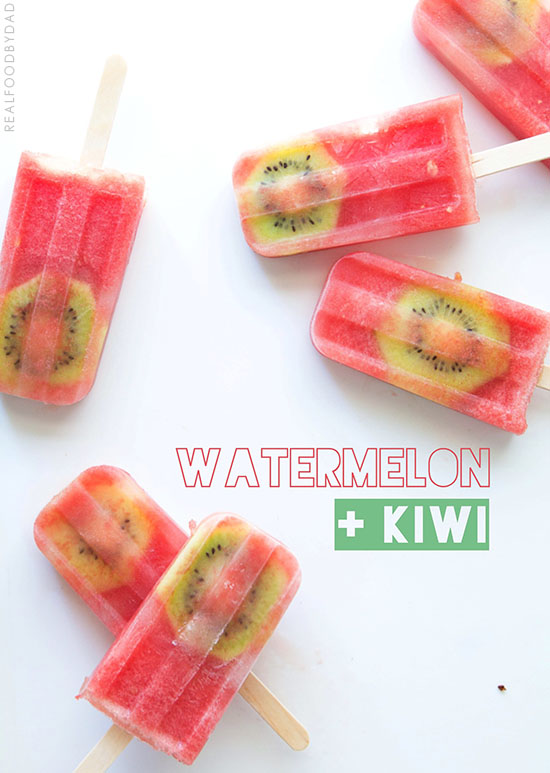 I figure if I have delicious popsicles like this well-stocked in the freezer, I'll save a few dollars—and better yet, I know what this is made of—pure fruit. That's right, no additives, no sugar added—nothing but ripened watermelon and kiwi.
Now the only problem is Naomi and I have to resist the urge to grab one or two to blend and mix into a cocktail.
For more popsicles check out these, these, these and these—and of course these.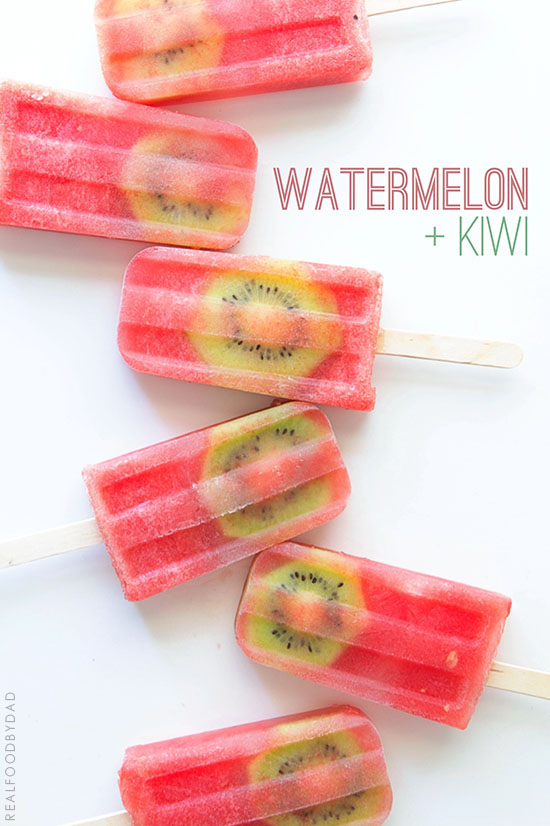 Yield: 16
Watermelon and Kiwi Popsicle
Ingredients
5 cups watermelon, pureed (about half of one large watermelon)
5 medium kiwi, peeled and sliced
Instructions
Place all watermelon in a blender and process until smooth. Place kiwi slice in mold and fill popsicle wells with watermelon juice. Continue layering like that until wells are full. Insert popsicle stick and let freeze until solid.
**NOTES**(1) If your watermelon is not at its peak and lacking some sweetness, add 1 tablespoon of agave syrup at a time to the mixture until preferred sweetness is reached. The amount of popsicles this recipe yields will vary on the mold used. The mold used in the photo yields sixteen 3oz popsicles. (4) If your popsicle mold does not have a top, cover the top with foil and outline each well with your fingers. Cut a tiny slit in the middle of each well and insert popsicle stick