Lunch happens quickly around my home, whether it's during the week when I'm blogging or the weekends when we are between baseball games and family commitments. For that reason, fast and easy meals like this waffled tuna melt are a sanity preserver and time saver.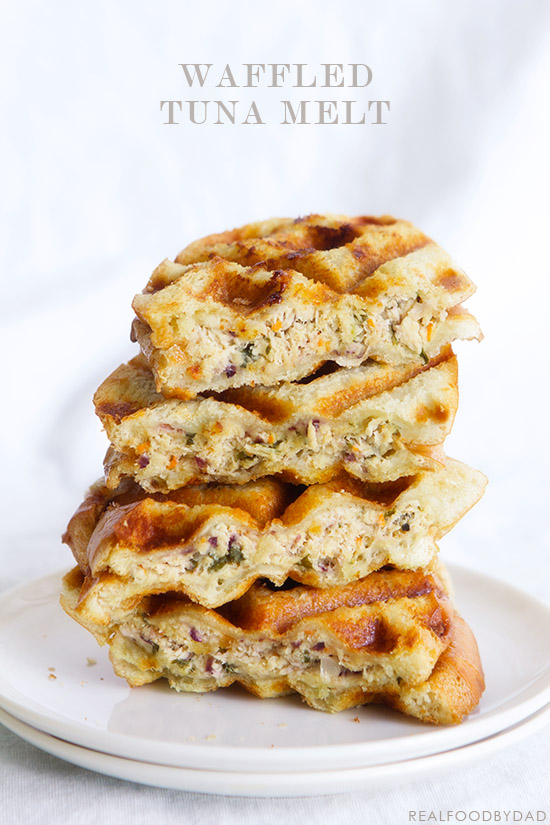 At one time in life, fast food would have been what I would reach for. Don't get me wrong, I'm not gonna lie, it still happens once in a while. But now more often than not, I'm in the kitchen making fast meals. And I know exactly what's in them!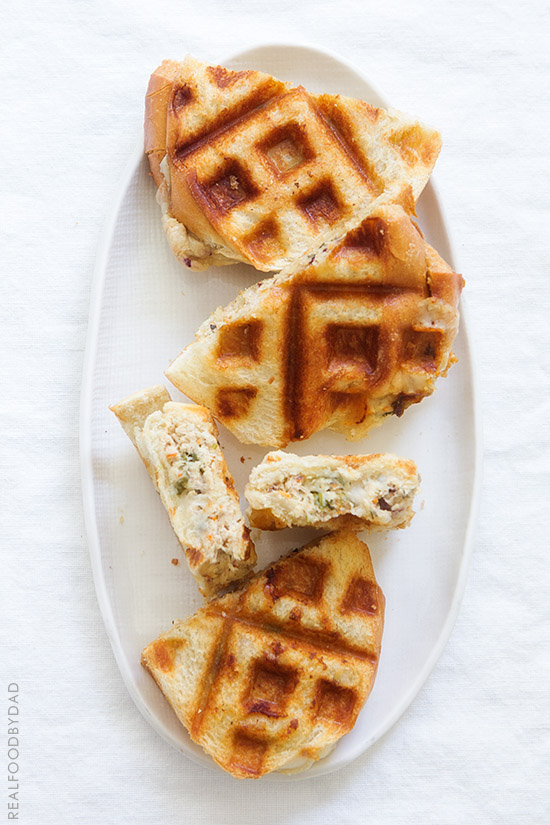 And with each meal I make, I'm learning that there are about ten to 101+ ways to approach it, make it and mix it up. For the tuna salad I kept it simple and swapped out a few things I don't like that were in my tuna salad as a kid. Things like nixing the celery for shredded red cabbage for crunch and carrots for more crunch and some sweetness. Raw onions – no way, I'll take cilantro for a punched up flavor, giving the whole tuna salad some contrast.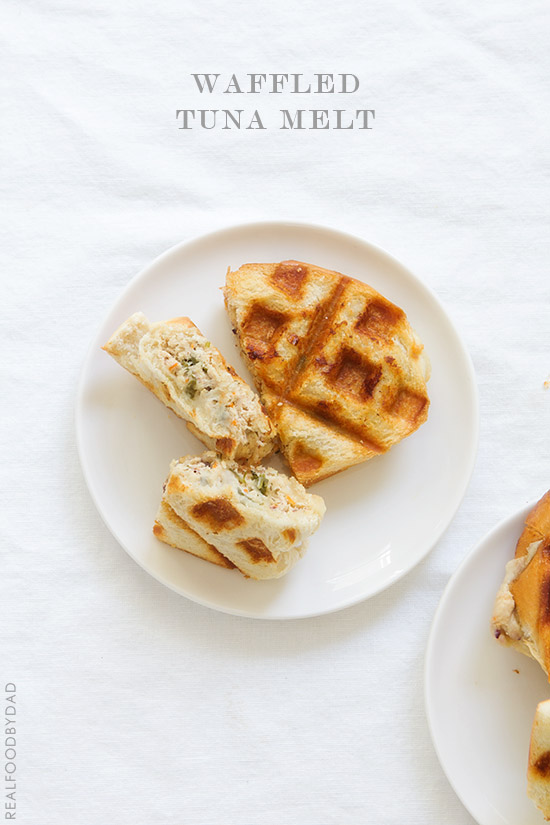 If you want to see the lightened version of this, head over to Naomi's site for her version. For mine, I stayed true to my style and waffled it! Shocker, huh?
Waffled Tuna Melt
Ingredients
Tuna
12 oz. white albacore canned tuna
2 tablespoons shredded carrot
2 tablespoons shredded cilantro
2 tablespoons shredded red cabbage
3 tablespoons lemon juice
1/4 cup plus 2 tablespoons mayonnaise
salt and pepper to taste
Assembly
2-3 slices provolone
4-6 slices of bread
Instructions
Mix all ingredients in a bowl. Place tuna mixture on one slice of bread and layer with provolone. Place second piece of bread on top. Spread mayonnaise on the outside of both slices. Place assembled sandwich in waffle maker and waffle until golden brown, about 3-5 minutes (maybe more or less according to your waffle brand and type).