Here is a fast, 2-ingredient meal that will have everyone running to the table.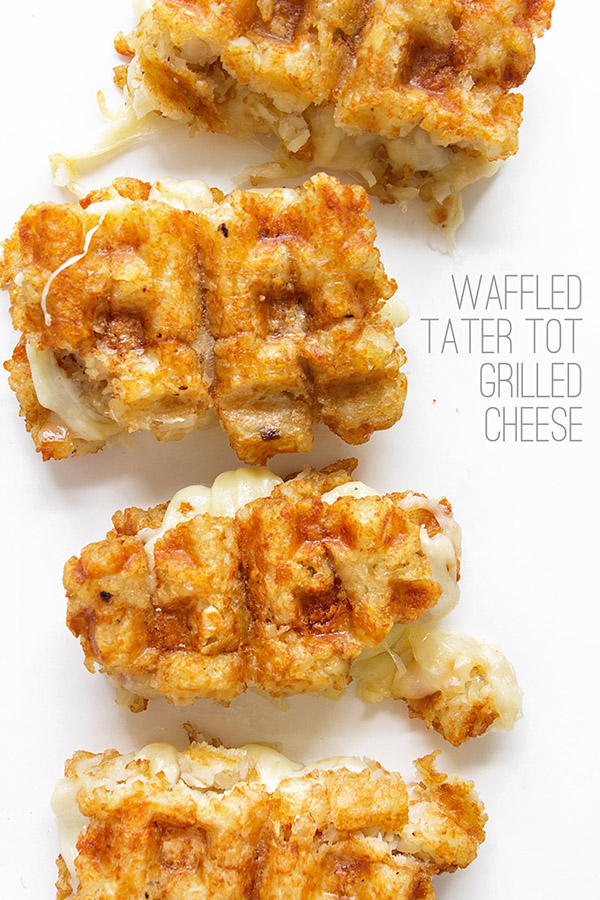 My boys went crazy for this, especially Cole. He seems to get sandwich fatigue, since sandwiches make a regular appearance in his lunch. Me, I don't want much from a meal other than good food, good company and eventually someone to make it for me on a regular basis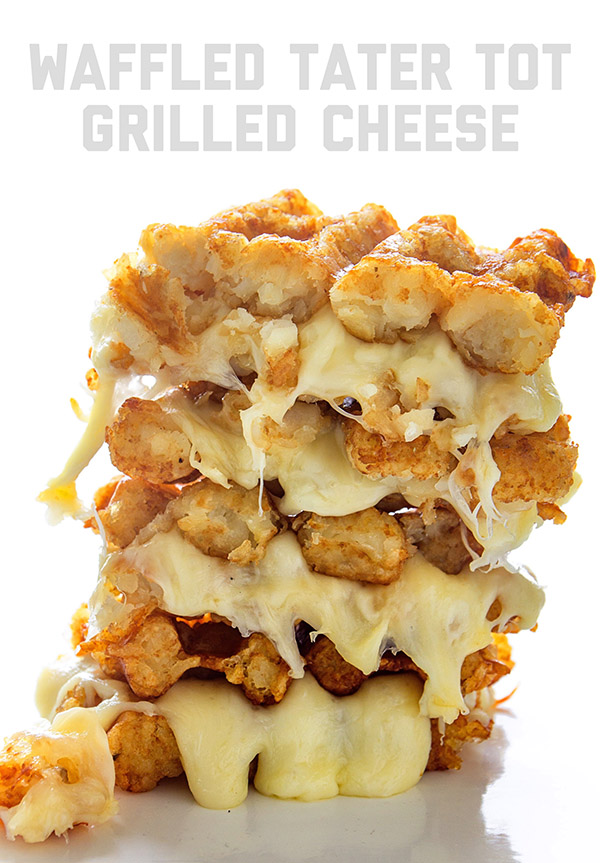 The latter being something I'm training Cole to do, but until then I'll go for fast and easy meals like this. And pssst . . . you know what I wish I had slathered in the middle of this gooey, cheesy waffled sandwich? Bacon jam! But that jar disappeared faster than fairy dust.
If you have some on hand, do it! It will take this Waffled Tater Tot Grilled Cheese from good to great.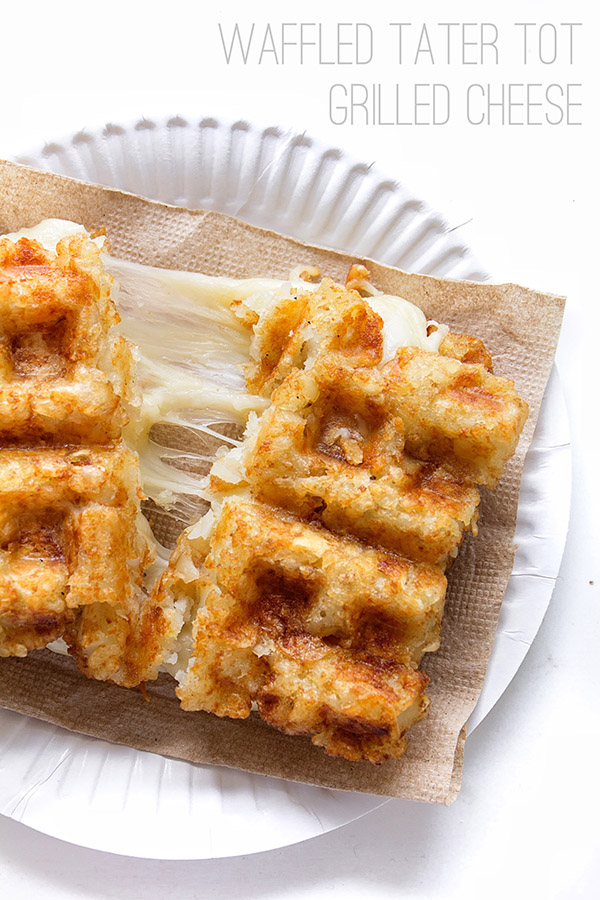 Yield: Makes 2 sandwiches
Waffled Tater Tot Grilled Cheese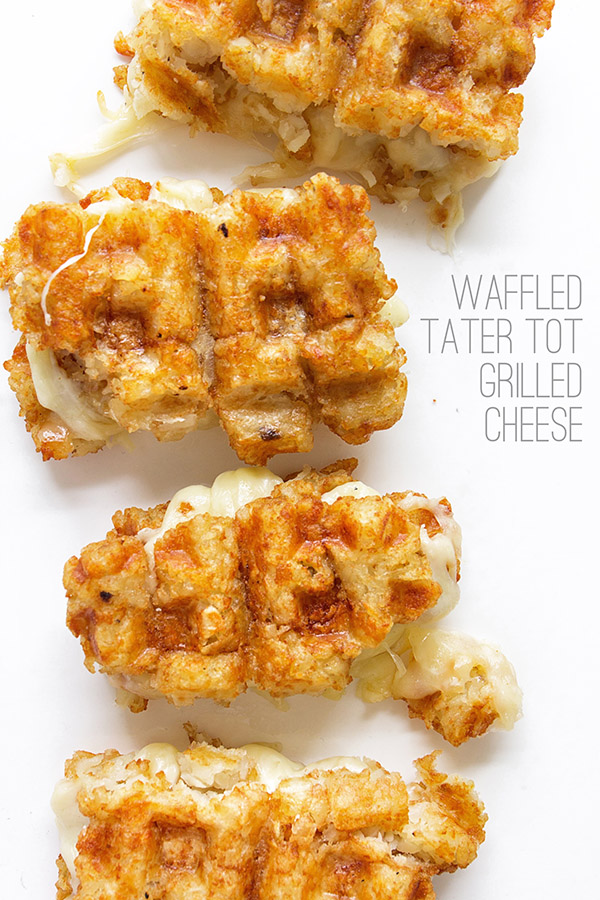 Ingredients
48 tater tots
5 oz. Fontina cheese
Instructions
Preparation: Heat oven to 200 degrees F.
Cover waffle iron with non-stick spray and bring to temperature. Place tater tots in a waffle iron and cook until golden brown, about 10-12 minutes (time will vary according to machine). Transfer waffled tater tots to oven to keep warm.
Assembly: Place half of cheese onto a slice of waffled tater tot. Place a second waffled tater toto on top. Repeat with remaining ingredients. Transfer to a baking sheet and cover each sandwich with a large bowl, bake until cheese melts, about 5-7 minutes.